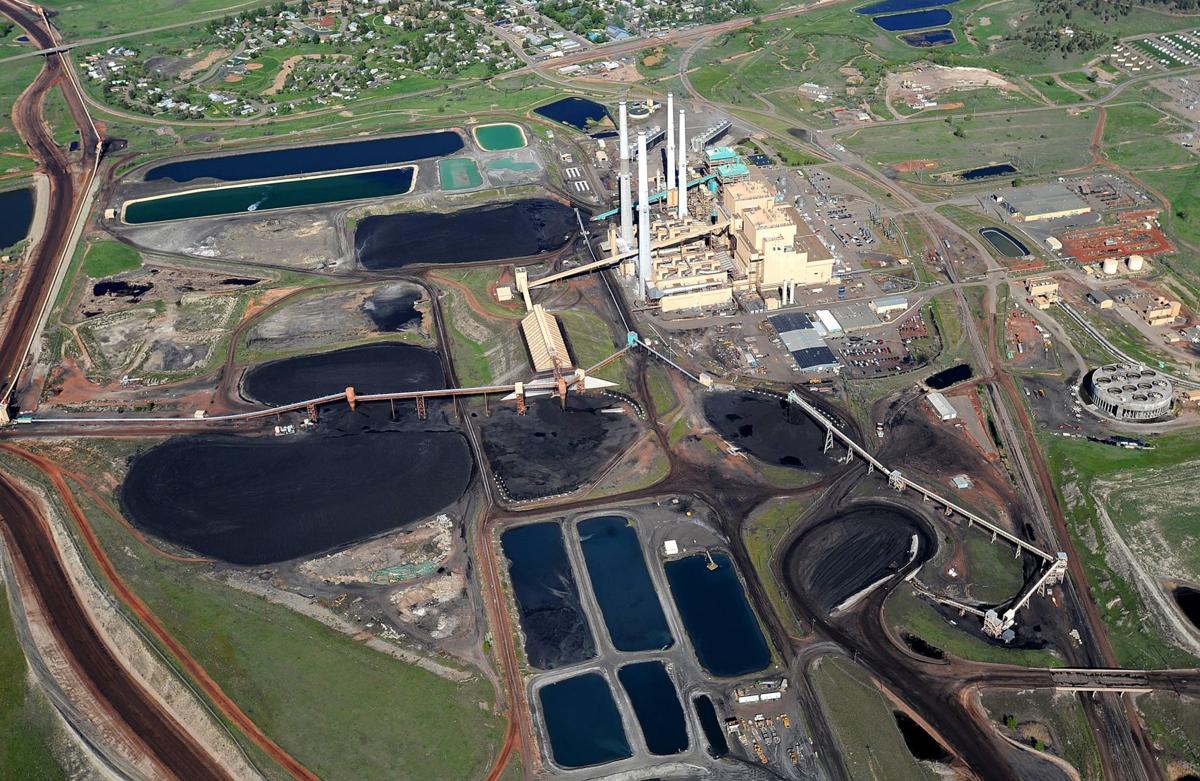 The Bullock administration has called for Colstrip Power Plant owners to post a $285.4 million bond and completely remove all coal ash from several toxic storage ponds that have contaminated groundwater for decades.
The decision announced late Tuesday by the Montana Department of Environmental Quality comes in the final weeks of the Democratic governor's tenure. The decision will be vulnerable to a year-end appeal by power plant operator Talen Energy, a move that could push the final decision to the incoming administration of Republican Gov.-elect Greg Gianforte.
Talen did not indicate Tuesday whether it would accept Tuesday's ash pond decision or try its luck with a different governor. The option was not one Talen proposed. All six owners of the power plant are obligated for cleanup costs.
"We are still reviewing the document and aren't in a position to comment further at this time," said Taryne Williams, Talen spokesperson. 
At issue are the coal ash ponds associated with Colstrip Units 1 and 2. There has been considerable disagreement between Talen and the environmental community about whether the 6.7 million cubic yards of toxic coal ash should be completely removed, given that the coal ash interacts directly with the ground water beneath it.
The environmental community, which had long argued that the coal ash be removed and stored in a dry, lined area, was cautiously hopeful.
"It's going to be hard to hold onto. It is the right decision to make. It's just a day late," said Anne Hedges, Montana Environmental Information Center deputy director. "I don't want to say it's a dollar short, because it's not. It is exactly what they should have done six months ago. It's the absolute right thing to do. The timing is off."
The cleanup is a massive undertaking for the waste ponds servicing what was until earlier this year a four-unit power plant. The pond complex for the coal-fired units involves nine waste ponds that have leaked roughly 200 million gallons of contaminated water into the ground every year for more than 30 years. One day's leakage equals an Olympic-sized swimming pool's worth of contaminants, including boron, sulfates, selenium and heavy metals.
Billings-based Northern Plains Resource Council had pushed for complete ash removal, arguing that the only way to decontaminate groundwater at the southeast Montana power plant was to eliminate the water's contact with coal ash. The clean up is expected to last decades and would create jobs for the workers at power plant and nearby Rosebud Mine. Four of the power plant's owners are planning to exit the plant by 2025. The power plant's two remaining owners Talen Energy and NorthWestern Energy haven't indicated how they would keep Colstrip operating after the other owners depart.
"Responsible development is something we as landowners were promised when these plants were going up," said Clint McRae, a Colstrip-area rancher and member of Northern Plains. The rancher's comments were included in a press release. "We've been waiting for plant owners to meet that responsibility for forty years now. Moving coal ash into lined landfills high above the aquifer is the only way to make good on that promise and protect agriculture in the area. We're glad to see a plan approved that requires full removal of coal ash from these particular ponds."
The $285.4 million surety bond raises the total site-wide financial assurance to $485 million. Montana's Department of Environmental Quality had prescribed the remedies for the Colstrip Unit 3 and 4 ponds and the power plant site earlier this year.
Be the first to know
Get local news delivered to your inbox!