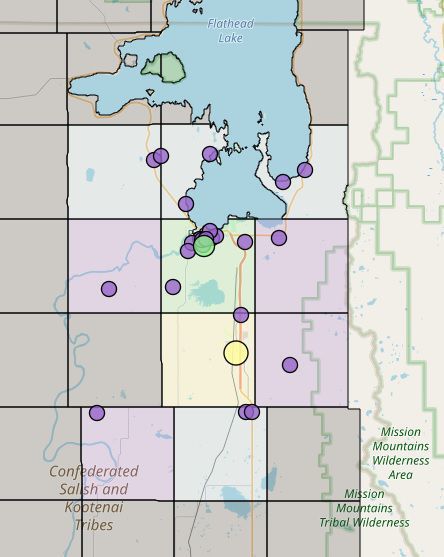 A tiny amphibian appears to have caused a massive power outage in Lake County Wednesday afternoon.
Sheriff Don Bell told the Missoulian at about 1:45 Wednesday afternoon that he was receiving reports of outages across the entire county. Later Wednesday afternoon, the sheriff's office singled out the perpetrator as a frog:
"Apparently a lone frog has caused the power outtage (sic)," according to the post. It referenced another post by Mission Valley Power that said NorthWestern Energy was en route to help restore power; that Mission Valley Power was on site, and "it looks as though a frog crossed the breaker, causing the safety devices to trip."
Mission Valley Power posted a little before 4 p.m. that power had been restored to all areas.
You have free articles remaining.
Bell told the Missoulian power flickered out in the courthouse around 1:30 p.m. on Wednesday, and the building had to be switched to a backup generator. He was later told power across the entire county had gone down and hospitals had also been put on backup generators, Bell said.
"Right now we're trying to get a hold of Mission Valley Power," he said. "Their lines right now are busy."
The Mission Valley Power outage map showed more than 100 units affected from Ronan to Flathead Lake's south shore. The number continued to climb in the hour following the outage. 
On its Facebook page, Mission Valley Power said its equipment was not at fault. 
"An animal has crossed a breaker and blew the breaker on the NorthWestern Energy substation," the utility company wrote before later calling out the frog as being at fault.