It's nearly 100 degrees on the bare limestone near the western base of Wyoming's Bighorn Mountains, with shade scarce.
Yet inside nearby Natural Trap Cave, 85 feet below ground, it is a cool 40 degrees. Scientists working in the grotto are wearing long underwear, gloves and heavy coveralls to stay warm. Above ground, their assistants are sweating heavily in T-shirts and chugging water to avoid dehydration.
Such are the contradictions and complications of working in this remote and unusual location.
This is the sixth summer Julie Meachen, a Des Moines University associate professor of anatomy and vertebrate paleontologist, has organized a fossil excavation in the cave. It is an attraction to scientists because of its collection of fossils that have been dropped or fell into the cave over the past 30,000 years.
Meachen's first dig inside Natural Trap Cave was in 2014.
"The first year was crazy," said John Logsdon, who helps out as a jack of all trades — chef, paleontologist and preparing people to rappel into the cave.
The second year got easier because they knew what to do, he added. But as their competence has grown, so has the size of the group. That has meant more gear to haul, along with more water. About 15 to 20 gallons a day is used to keep everyone hydrated and for washing cooking utensils and hands. Showers wait for a return to civilization.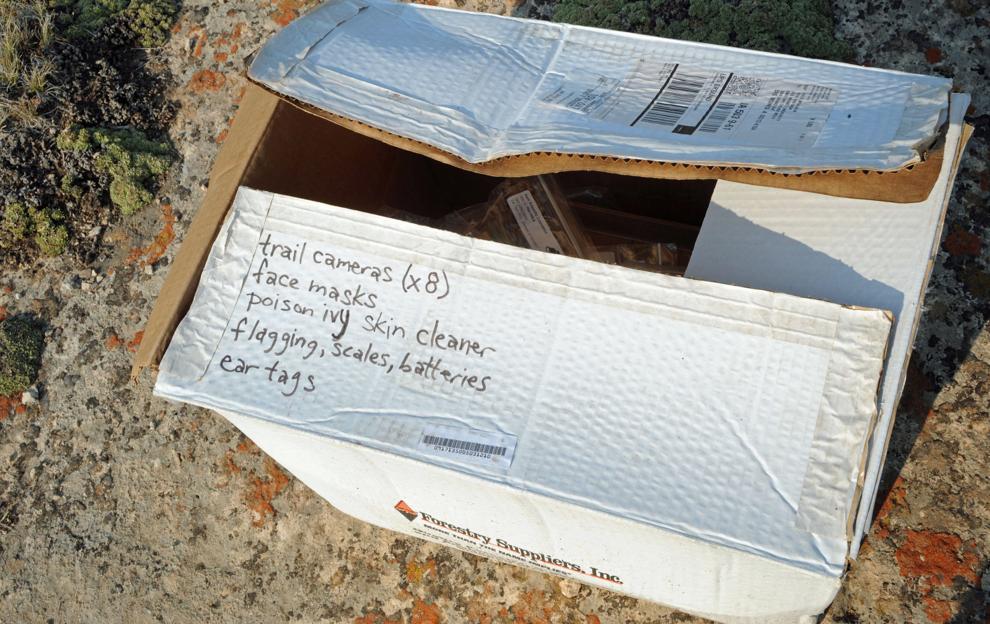 Haul
Everything the crew needs, from food to portable toilets and caving gear, must be hauled over 12 miles of rough gravel roads that climb about 1,300 feet in elevation from the southeast shore of Bighorn Reservoir, just east of Lovell, Wyoming.
"Julie spends almost a month full-time managing all of the stuff that needs to happen, including travel arrangements and paying for stuff," Logsdon said.
The work in Natural Trap Cave can't begin until participants rappel straight down from an angle-iron grate into the cave bottom, an extreme experience for most. It's a surreal location once they alight amid amber light in the spacious underground cavern.
"It's so cool, but it's also a bit terrifying," said Julia Schap, a conservation paleobiologist working in the cave this summer. "I'd never rappelled into a cave before."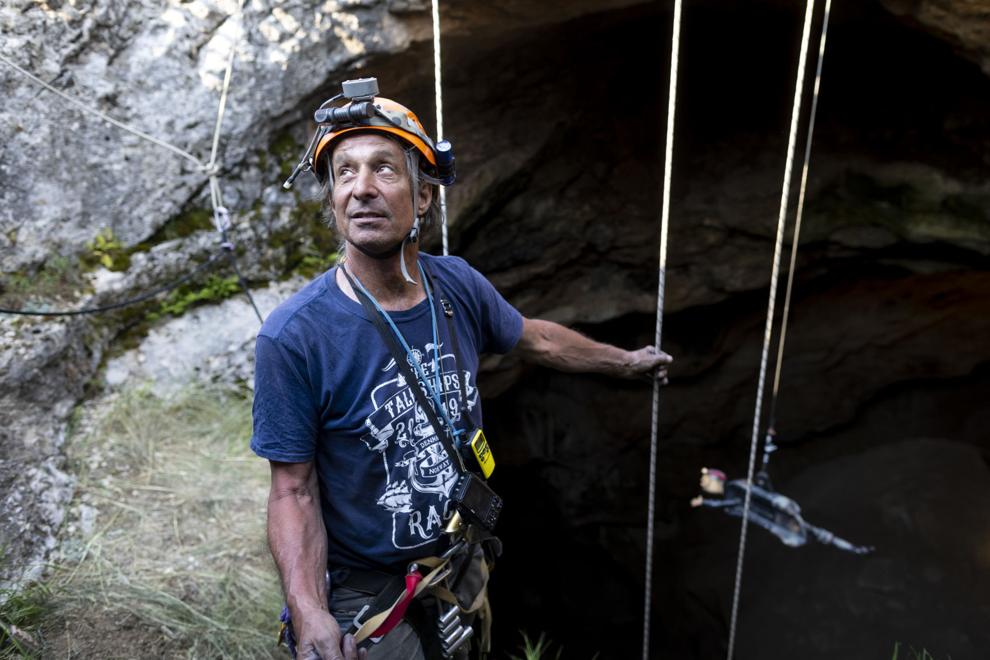 Rope work
Helping with those descents and ascents is veteran caver, arborist, welder and tower worker Juan Laden. He's made the drive to Wyoming all six seasons to help with the work, first as a volunteer and finally as a paid assistant.
Most of that work involves fitting the scientists and helpers in climbing gear, and then giving them a basic instruction course, so they can rappel into the cave and then climb the rope using mechanical slings to get out.
"We're dealing with a lot of novices," Laden said. "We can't develop competency when scientists are here for only a week."
So he and his fellow volunteer cavers have built a "rudimentary" system that, although not ideal, has several backup systems in place to safely get people in and out of the unusual work site.
"We're here to help out any way we can," he said.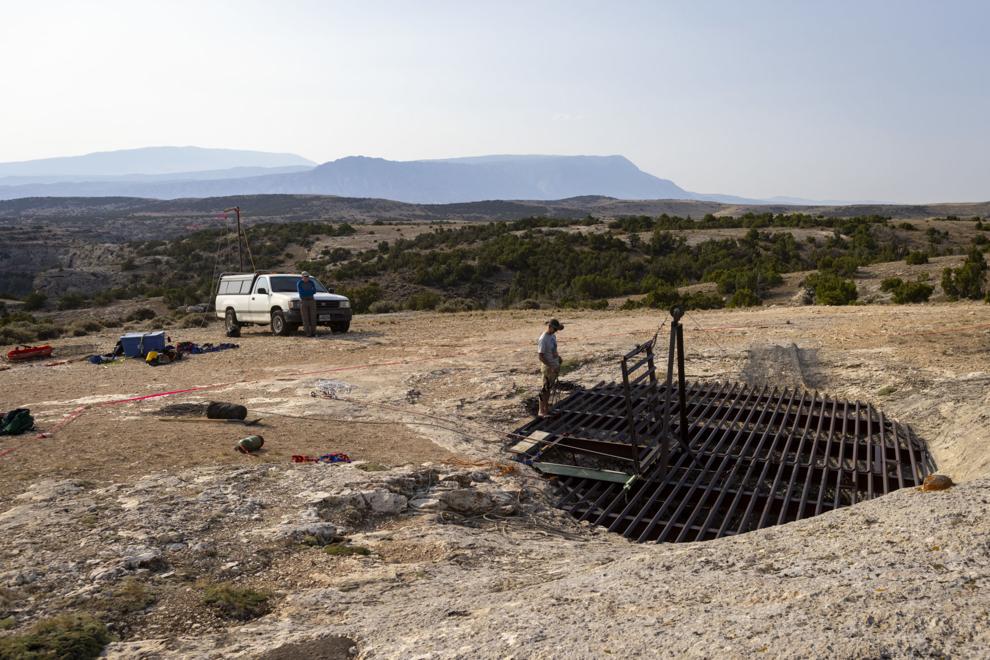 Weather
One of the main players at Natural Trap Cave is the weather. Strong winds the first night of this year's season ripped off the tarp stretched across a galvanized frame Laden had built to provide shade above ground. The same storm nearly blew over scientist Jenny McGuire's tent, which she had left untethered because the ground is too hard for a stake to penetrate. A couple camping in a van said the vehicle was rocking like a boat.
In the past, gusts up to 70 mph have hit the camp. One year the portable toilets blew over. Fortunately the storms usually don't last long.
There's also the issue of wildlife. One camper called Meachen on her cell phone at night to whisper that she thought she could hear a coyote sniffing around outside her tent. Meachen told the camper she would be fine if she just stayed in her thin fabric abode.
Meachen takes pains to warn visitors in advance about what to expect. Emails sent ahead of departure detail everything from the need to drink plenty of water to what clothes and camping gear to bring.
"Fortunately, there are no bears to worry about up there!" Meachen wrote to volunteers. "However, we do have rattlesnakes, scorpions (not really venomous), mosquitoes, and yellowjackets galore."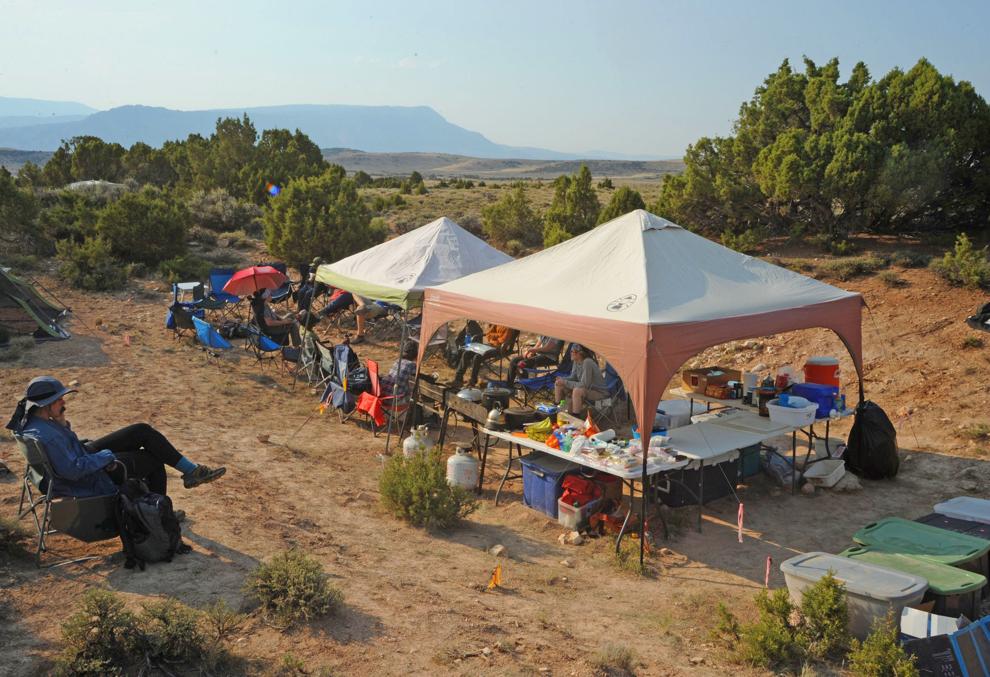 Enough
With a permit from the Bureau of Land Management for two weeks of work in the cave, Meachen and the other scientists are focused on getting what they need quickly and efficiently.
"It's really intense while we are here, maximizing the time in the cave," Logsdon said.
Meachen said she has never wanted to stay longer to do more work.
"Two weeks of living outside is enough for me," she said. "I love the paleontology here, it asks and answers a lot of questions, but it is a lot of hard work."
Photos: Natural Trap Cave fossil exploration
Natural Trap Cave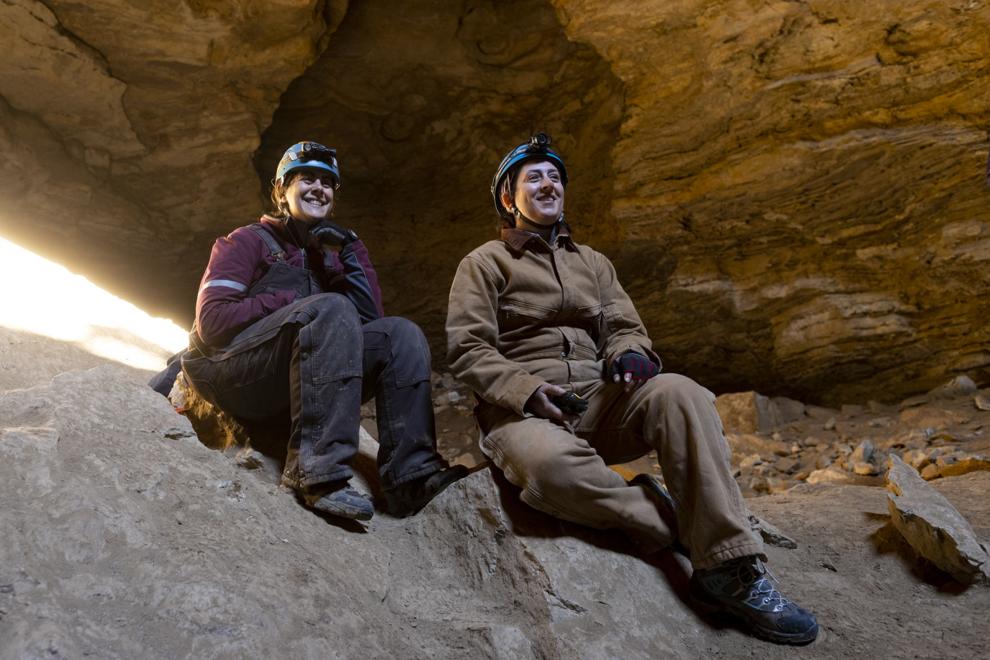 Natural Trap Cave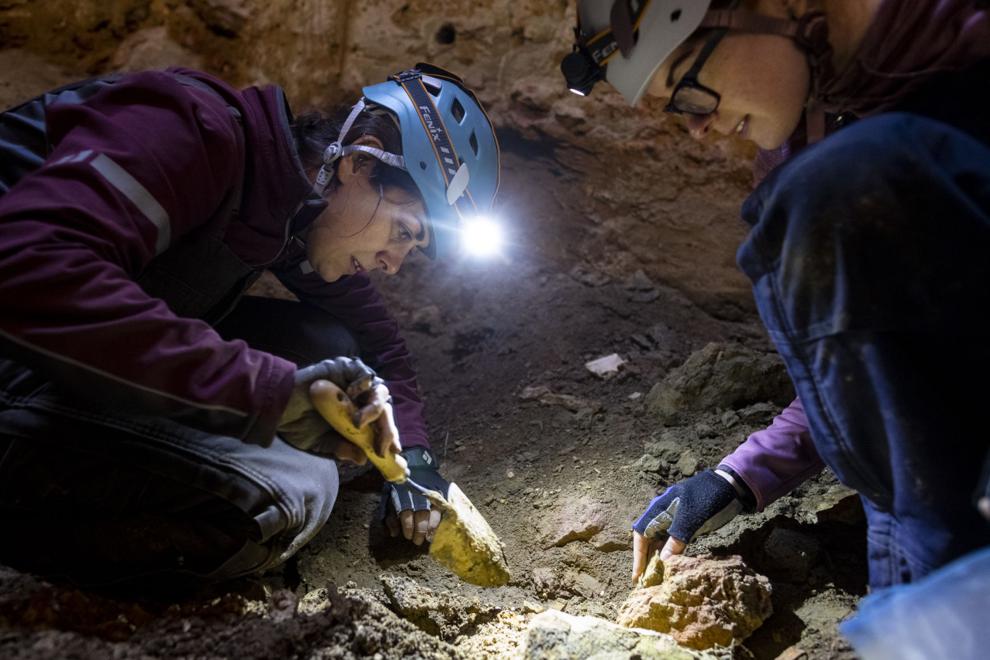 Natural Trap Cave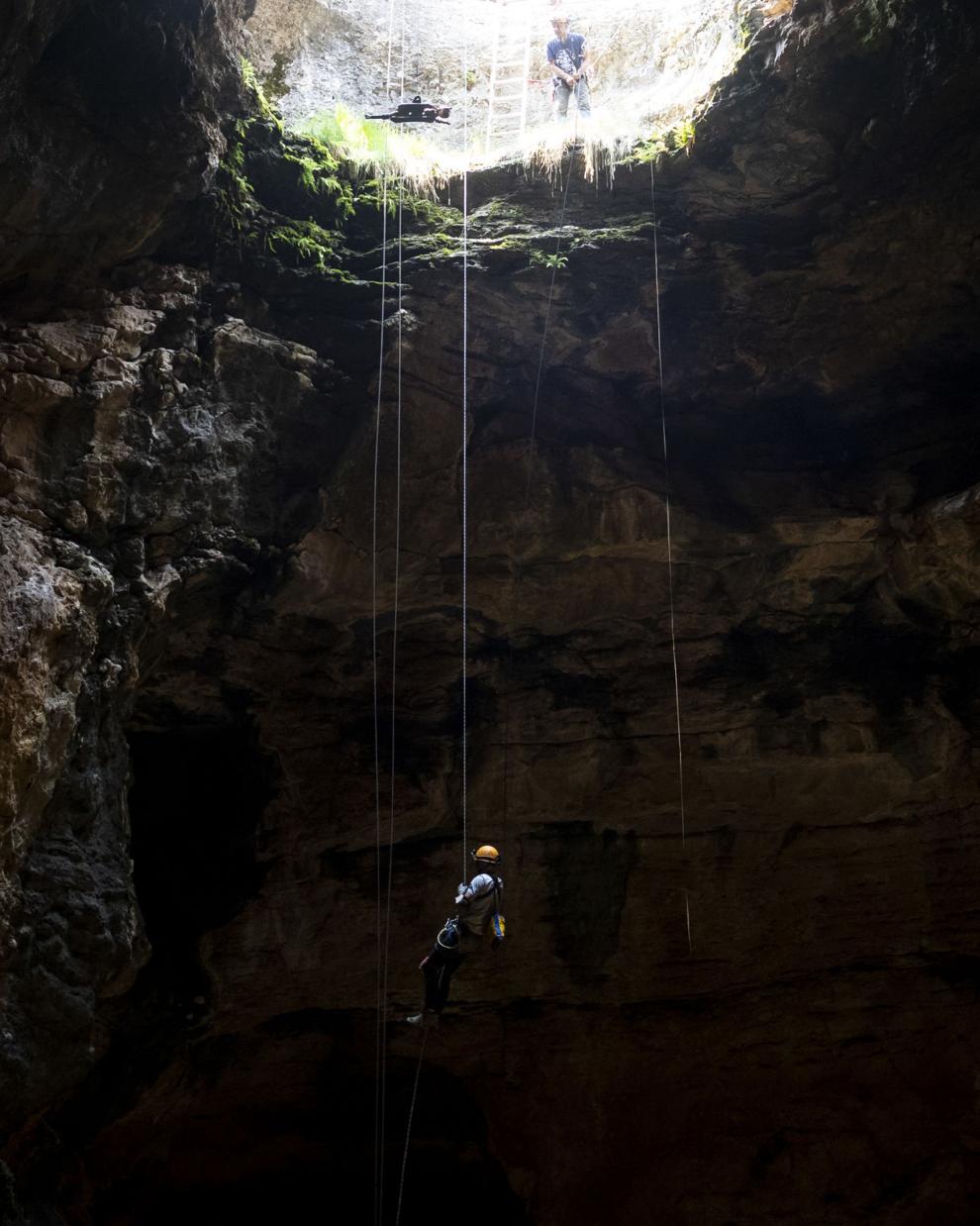 Natural Trap Cave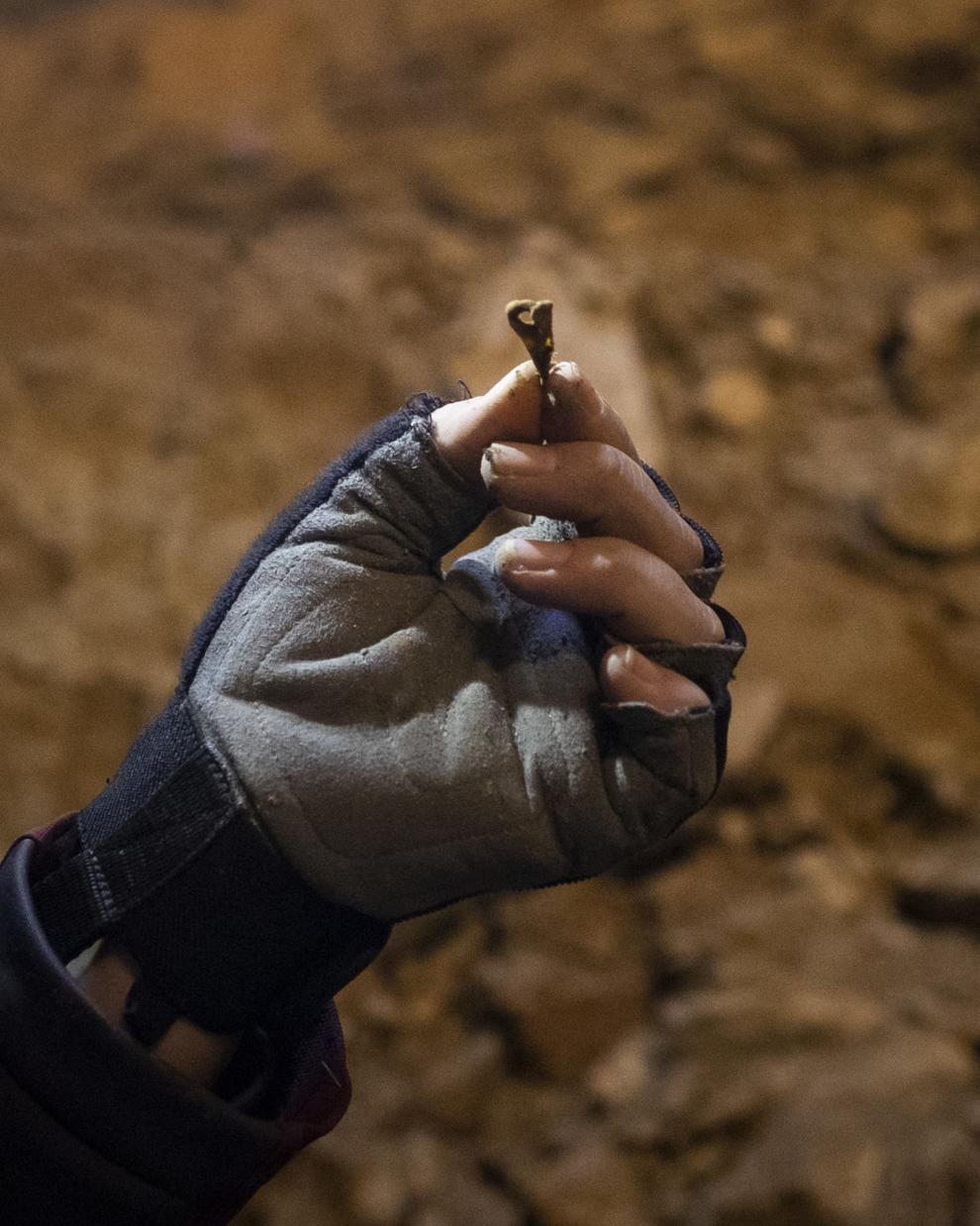 Natural Trap Cave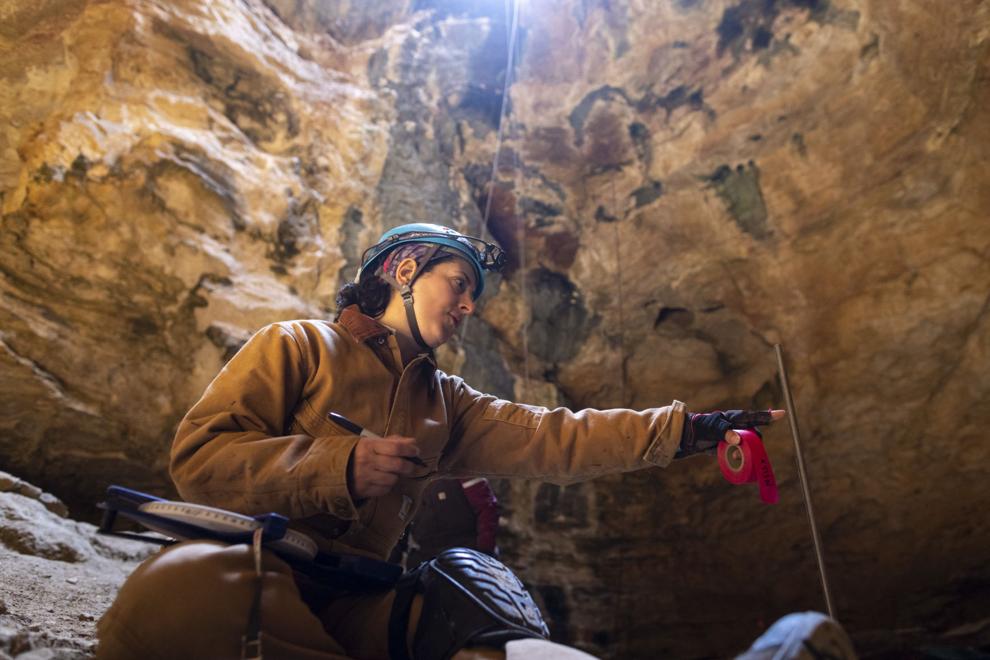 Natural Trap Cave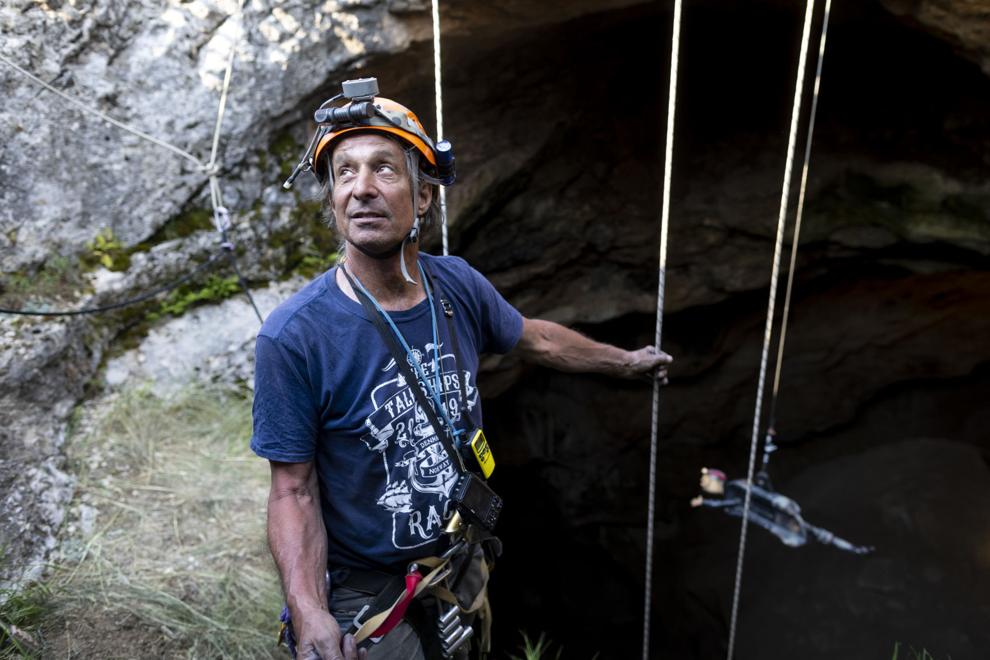 Natural Trap Cave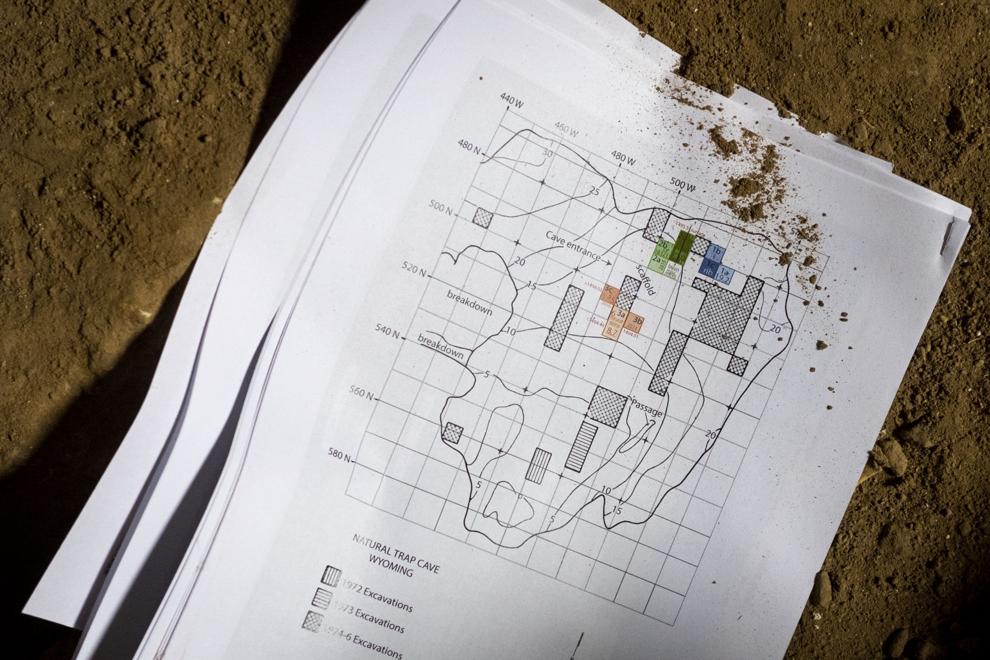 Natural Trap Cave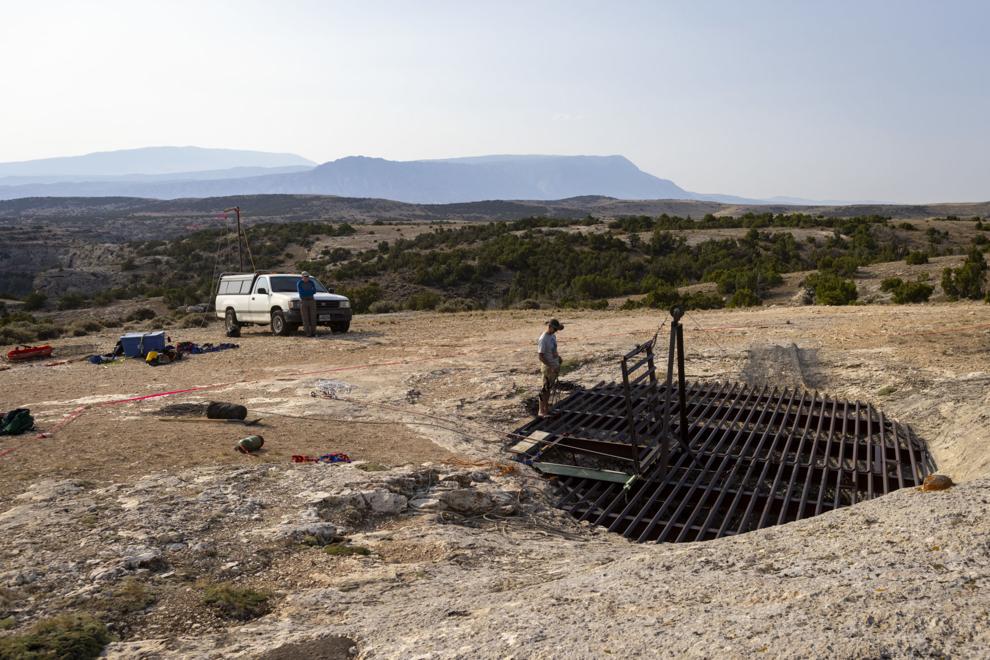 Natural Trap Cave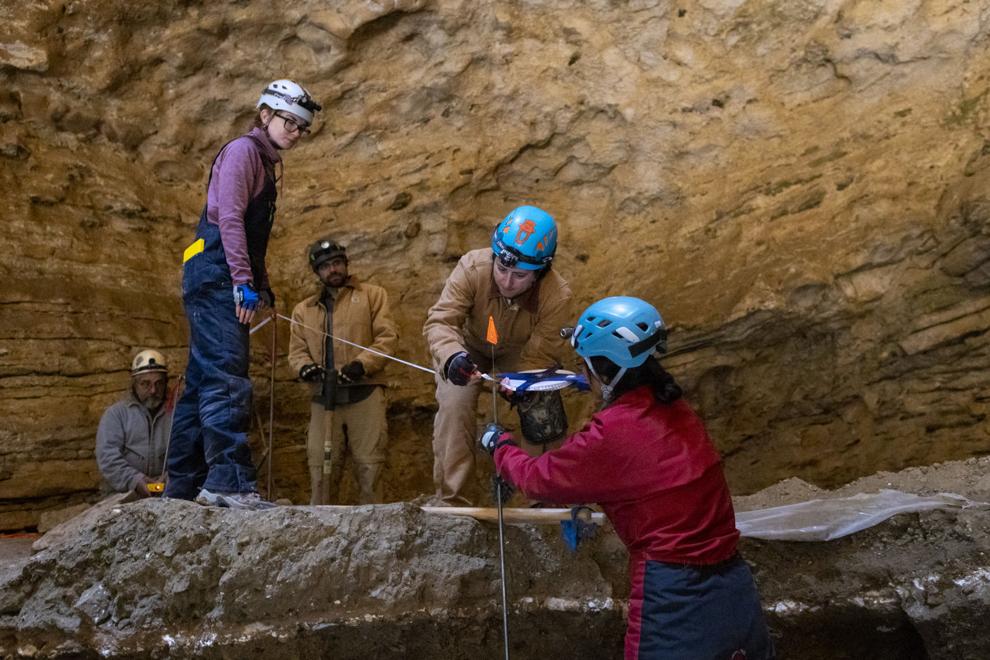 Natural Trap Cave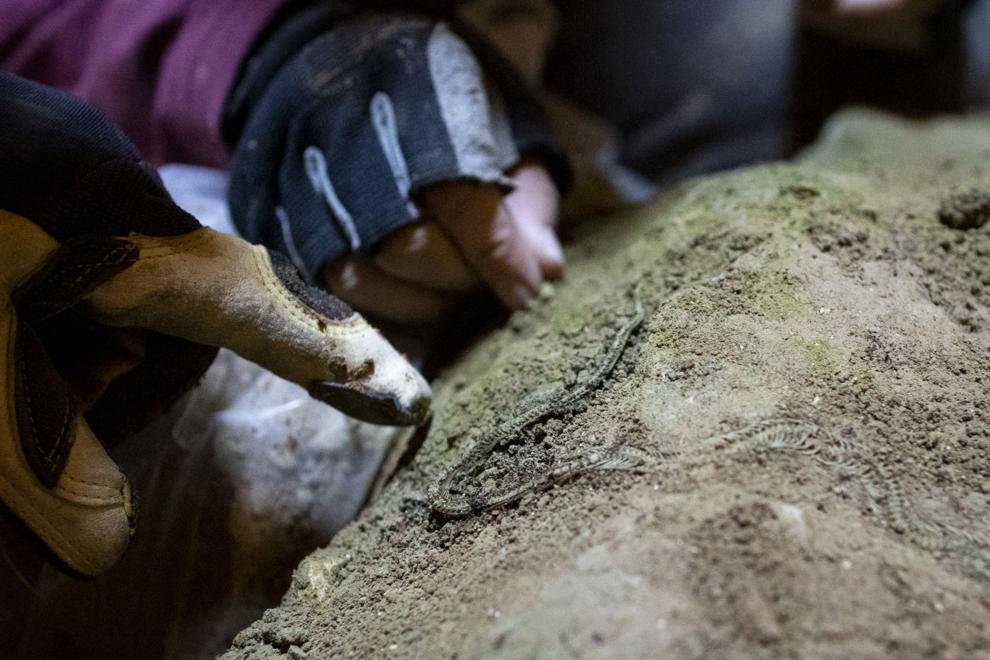 Natural Trap Cave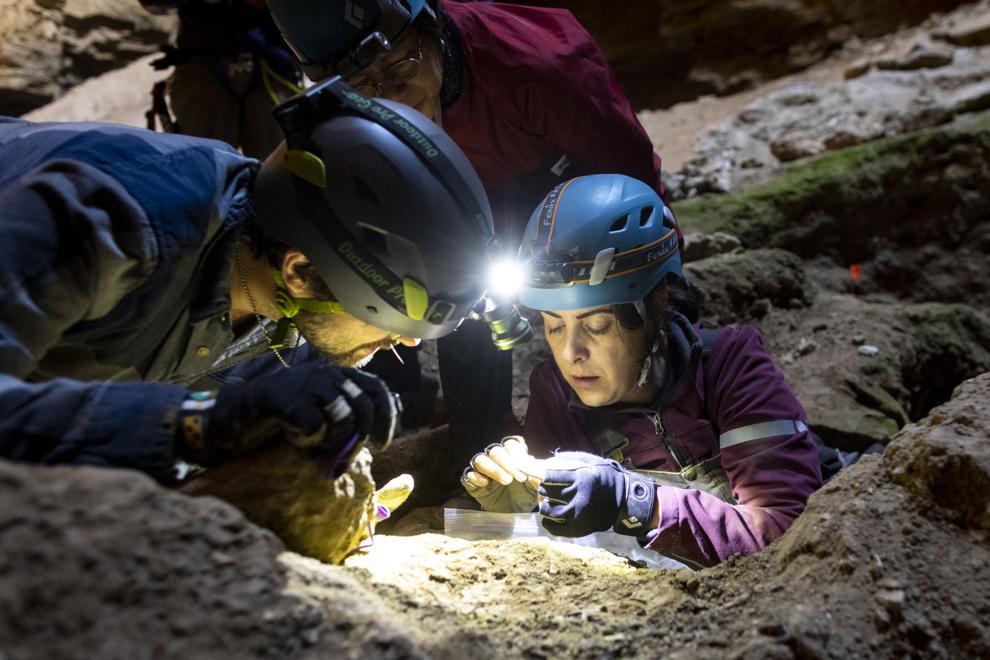 Natural Trap Cave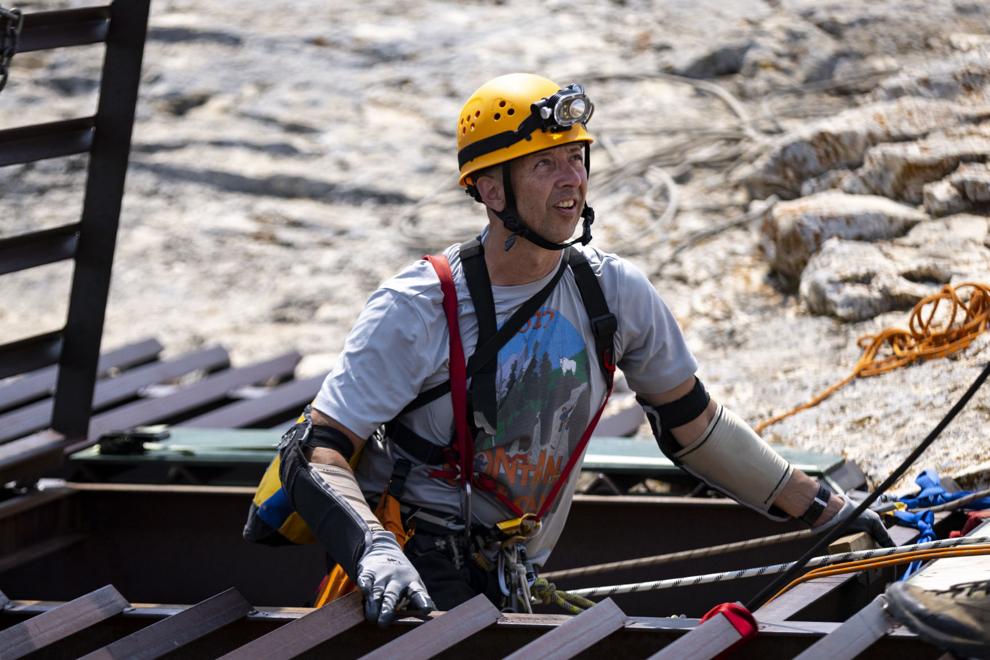 Natural Trap Cave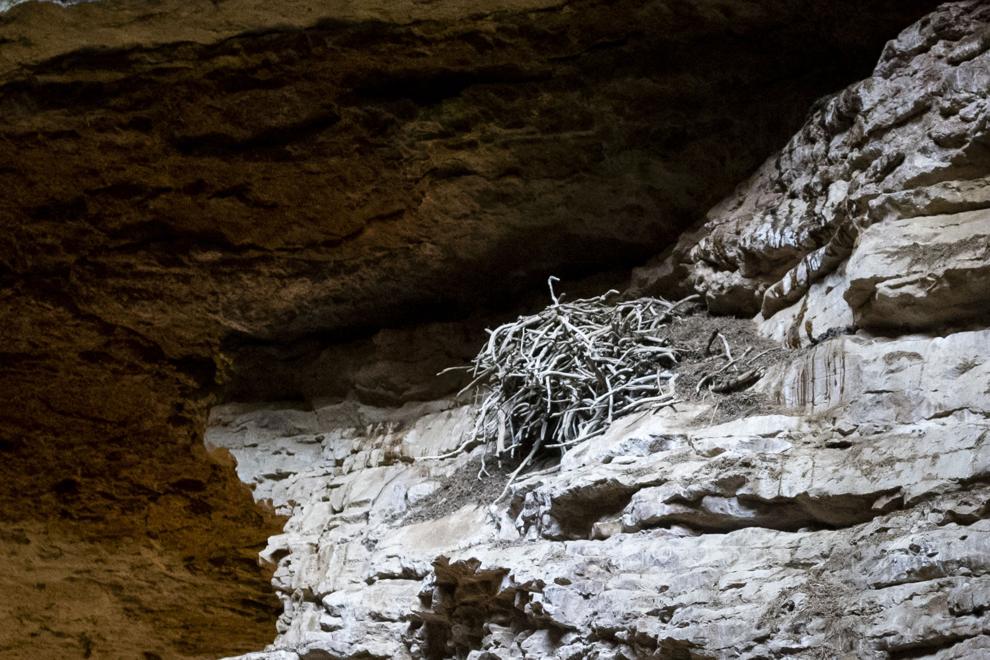 Natural Trap Cave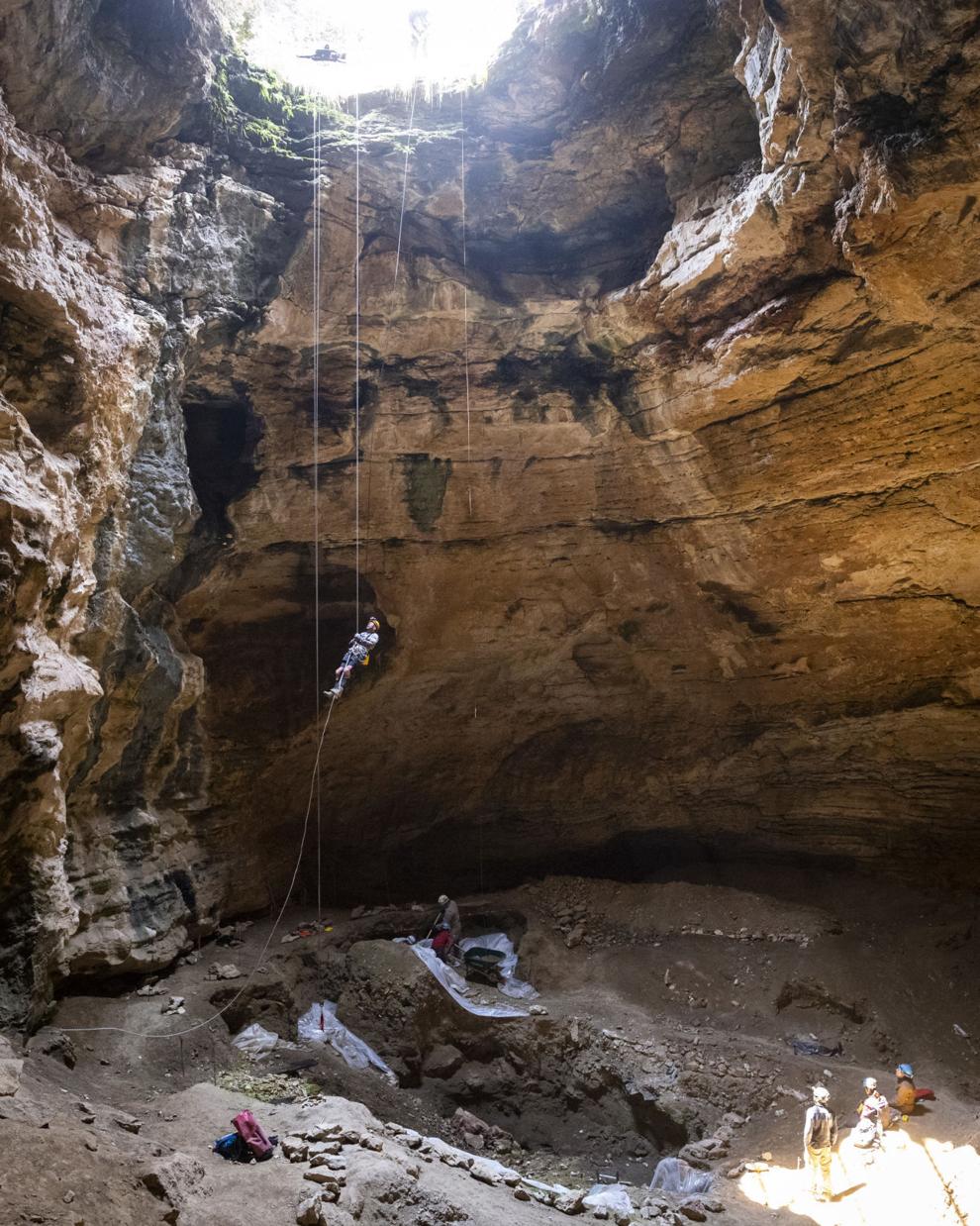 Natural Trap Cave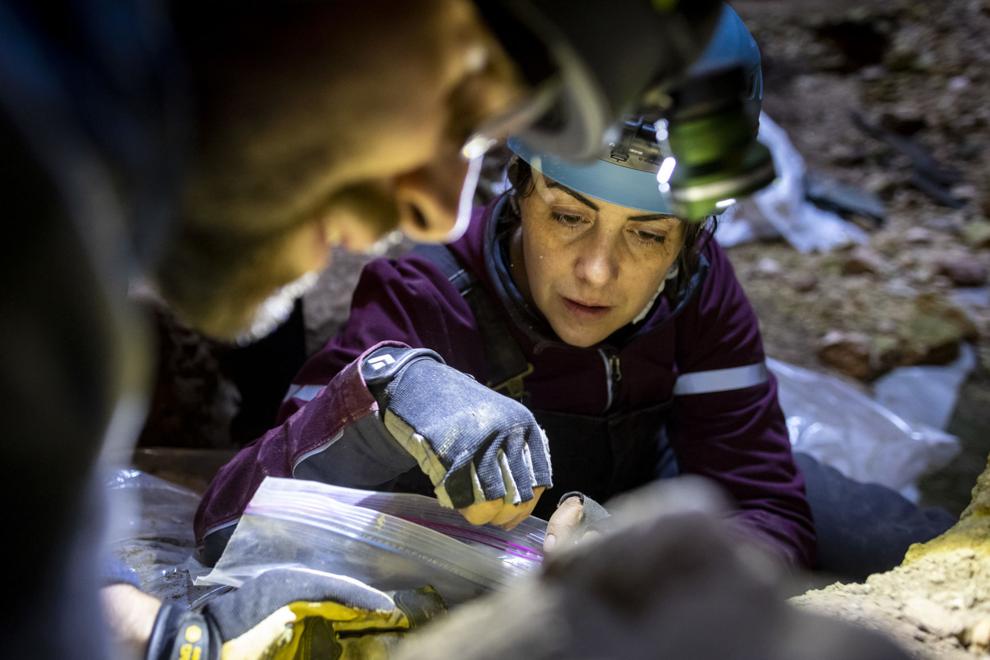 Natural Trap Cave
Natural Trap Cave