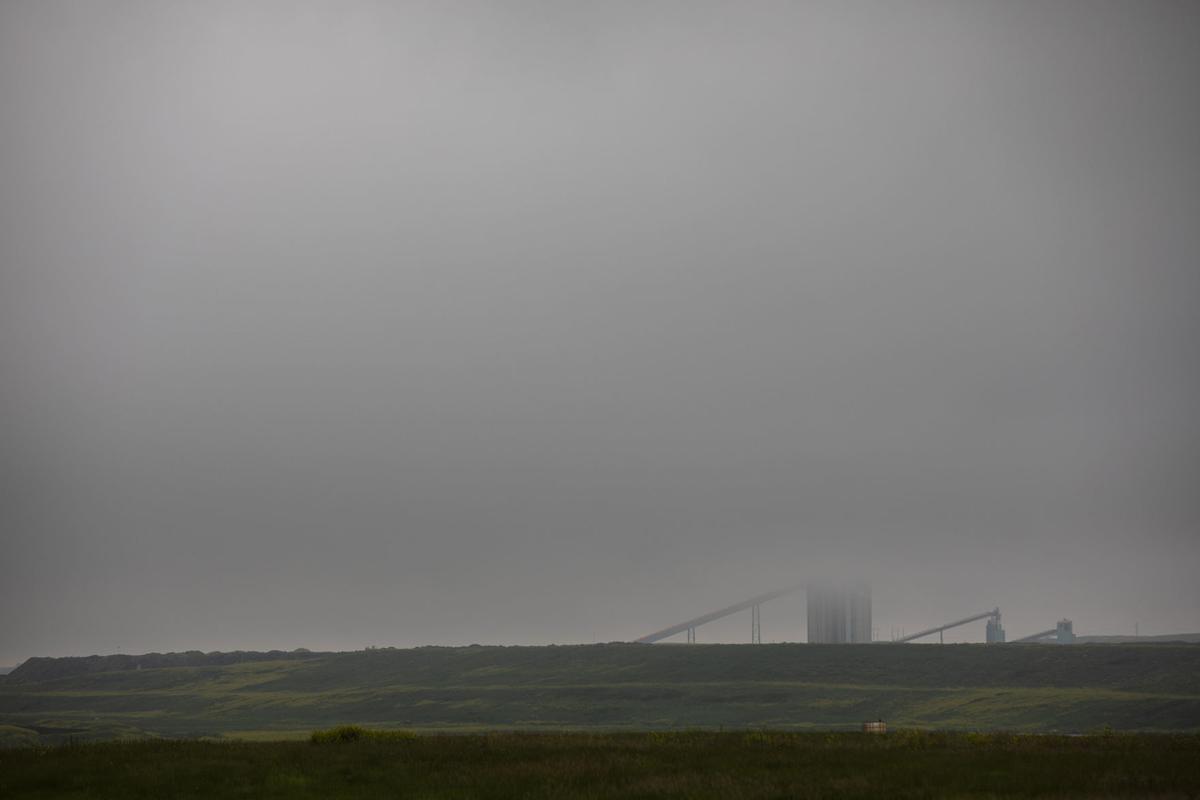 A diverse coalition of leaders in coal communities nationwide have banded together to take on one of the most pressing challenges facing Wyoming and fellow coal-producing regions: how to adapt to the downturn in the coal sector and build new economies.
On Monday, about 80 organizations from across the country announced the launch of the National Economic Transition platform, an initiative focused on supporting economic transitions in states and tribes dependent on coal for jobs, revenue and other critical services.
Led by the Just Transition Fund, an organization providing grants and support to coal-dependent communities, the new platform aims to provide coal-affected regions with the resources and tools to implement local solutions — from stimulating small business development and accelerating coal mine cleanup projects to investing in new infrastructure and improving public health or education systems.
"From Appalachia to western tribal lands, the families and workers in America's coalfields and coal plants fueled the greatest economic expansion our country has ever witnessed," Heidi Binko, executive director of Just Transition Fund, said in a statement. "As coal declines, these communities deserve the investment they need to make a just and fair transition to a brighter economic future."
At its core, the platform seeks to harness existing talent and ideas to build a more economically stable future for coal mining families and future generations. It places coal workers, families and leaders "in the driver's seat," according to the proposal.
The plan's specifics, and the details on what it could mean for Wyoming, have yet to be ironed out. It will also require widespread buy-in from the state's coal miners, many of whom still hope coal economies will recover. But the organizers behind the bold proposal emphasized the need to defer to people most directly impacted by the sweeping economic changes before rolling out new projects.  
"Everything I've studied on just transitions is that it takes the community to brainstorm how we're going to bring other revenue streams into the state, and how we're going to promote people's ideas and businesses," said Lynne Huskinson, who worked in Wyoming's coal mines for 39 years. "We're going to have to think out of the box ... we're going to have to mend the division and get ideas from everyone."
The broad-based movement came in response to the steep decline in coal production nationwide in recent decades. Production of coal could drop by 23% in the coming year in the U.S., according to the Energy Information Administration's forecasts. Last year, national production volumes reached their lowest since 1975.
In Wyoming, the prognosis for the state's top commodity is just as grim. About 10 years ago, at the height of the Powder River Basin, Wyoming's coal epicenter produced over 400 million tons of the commodity. Last year, the basin's mines pumped out much less, just 267 million tons. Since 1986, Wyoming has been the leading producer of coal in the nation.
As coal layoffs and closures accelerate, organizers behind the seven-pillar platform said they want to look beyond this negative trajectory and focus on future possibilities for towns like Gillette, Wright, Kemmerer or Rock Springs too. Many see the industry-wide decline as an opportunity to build stronger, more equitable communities.
That could take the form of comprehensive workforce packages for miners, providing health care, child care and other needed services so workers have the chance to participate in training programs. Another solution could be expanding high-speed broadband, so miners can take advantage of remote work or educational opportunities.  
Ultimately, the groups plan to place pressure on federal lawmakers to adopt sweeping policies to support the towns and workers who have powered the country for decades, according to the proposal. More specifically, the National Economic Transition platform is intent on helping create a transition plan over the next year and a federal Office of Economic Transition task force.
"We really feel that these communities have been neglected for too long," Binko, of the Just Transition Fund, said during a call with reporters Monday.
The team doesn't have a specific dollar amount it's asking the federal government or investors to commit to yet, but Binko affirmed it would need to be an "ambitious and bold investment." 
The platform also proposes to hold insolvent coal firms accountable by bolstering protections for workers, taxpayers and outstanding reclamation when bankruptcies do occur. In the past five years, Wyoming has contended with the turbulence of six different coal company bankruptcies. In some cases, workers have lost wages, earned retirement benefits or their jobs. 
"As the pandemic hastens coal's decline, there's no time to waste," Binko said. "Federal decision-makers must embrace this plan, invest in our transitioning coal communities, and help families and workers build a brighter future."