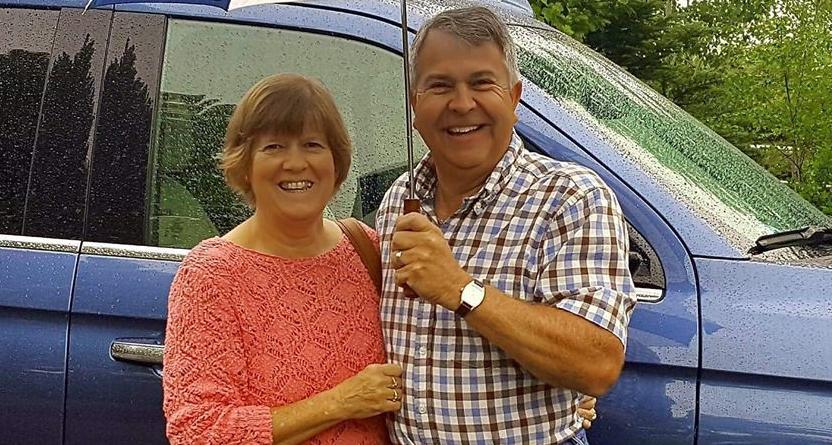 In the 35 years or so Paul Barta knew Katie Gneiting he never once heard her say a negative thing about another person. Negativity so rarely emanated from Gneiting's "bubbly personality."
"If you were to ever listen to her talk you'd think there was never a bad day," Barta said.
Gneiting, 63, a retired teacher at the Columbus Elementary School, was well-known around the Columbus community for her cheery and giving nature, said Barta, a longtime co-worker, friend and physical education teacher at the school.
Retiring in 2010, Gneiting spent 33 years with the Columbus Public Schools and created a legacy from her positivity. Her many roles in the school, spanning from music teacher to kindergarten teacher, left an impression on many who knew her in Columbus.
In October Gneiting was diagnosed with terminal colon cancer. In lieu of aggressive treatments she decided to move to Tacoma, Washington, be closer to her daughter, Vanessa Cameron, and grandson, Jack, during the final stages of her illness. She died in Washington on Valentine's Day.
After her death, many in the town feel her absence. Among those is Jill Ferris, owner of 307 Bar and Grill.
"When I was in third grade she was a teacher of mine. I was so saddened, and I thought there have to be other students who feel this way and will be heartbroken by this," Ferris said.
On Sunday, May 19, Ferris is hosting the "Let There Be Music," event at the 307 Bar and Grill from 2 to 5 p.m. The fundraising event will have live music, a silent auction and a donation jar.
The two highlights of the silent auction are a Yogo Sapphire necklace, donated by Montana Gem in Columbus, and a baby grand piano from the Rex Hotel donated by owners Nicki and Rick Larson.
"I was really hoping that we might get somebody from Billings that has fond memories of the piano," Ferris said. "That's kind of a slice of Billings Americana."
The piano won't be taken to the auction, but will be delivered to the buyer later, Ferris said.
Late in the week, Ferris was still accepting donations for the silent auction, and there were still slots available for local musicians. There will be live music for the event, and 10% of total sales at 307 Bar and Grill for the day will be donated to the fund.
The proceeds will go to buying a new Clavinova piano for the elementary school and a dedicated library bench in Gneiting's honor. There is also a Gofundme.com page set up for those unable to attend.
Ferris, along with Cameron and Columbus Elementary principal Marlene Deis, decided on the items. Gneiting was a pianist and avid reader, especially to her students.
"She was just a quiet lady but she loved children and loved music. She was one of the last teachers in my school that would play the piano to her class during the day," Deis said. "She played it during transition times for changing subjects."
Deis worked with Gneiting and was continually struck by her caring nature.
"I never heard her say a bad word about anybody," she said. "She was generous to everyone she met."
That generosity manifested itself in small gestures, and some bigger.
"She loved to have people over and do whatever she could to make sure everyone was having a good time. She was always baking things to take to people," Cameron said. "She got a lot of her happiness and joy in life from doing acts of service for others."
The absence of parties and organized events was immediately felt by Gneiting's departure, Barta thought. Smaller things, like homemade snacks she left for teachers and staff members, will be missed, too.
"She made such a positive environment," Barta said. "She's a social organizer. … Socially a lot of things happened because of her, and since she's been out we haven't had near as many functions."
Giving was joyous for Gneiting, Cameron said.
Along with teaching, Gneiting was highly involved in the Columbus Community Congregational United Church of Christ, and was involved with school and community activities, even after retirement, Cameron said. Because of that, and the small tight-knit nature of Columbus, Gneiting was loved by many.
"Katie was a special person to everybody, and she was a great teacher," Barta said. "I think it (the fundraiser) is a wonderful thing."
When asked what her mother would have thought about the fundraiser, Cameron replied she might've been a bit surprised and a little embarrassed that people were going out of their way for her.
"She was always very humble, and I think she would be surprised that so many people cared this much about her and wanted to do something for her," she said.
Be the first to know
Get local news delivered to your inbox!