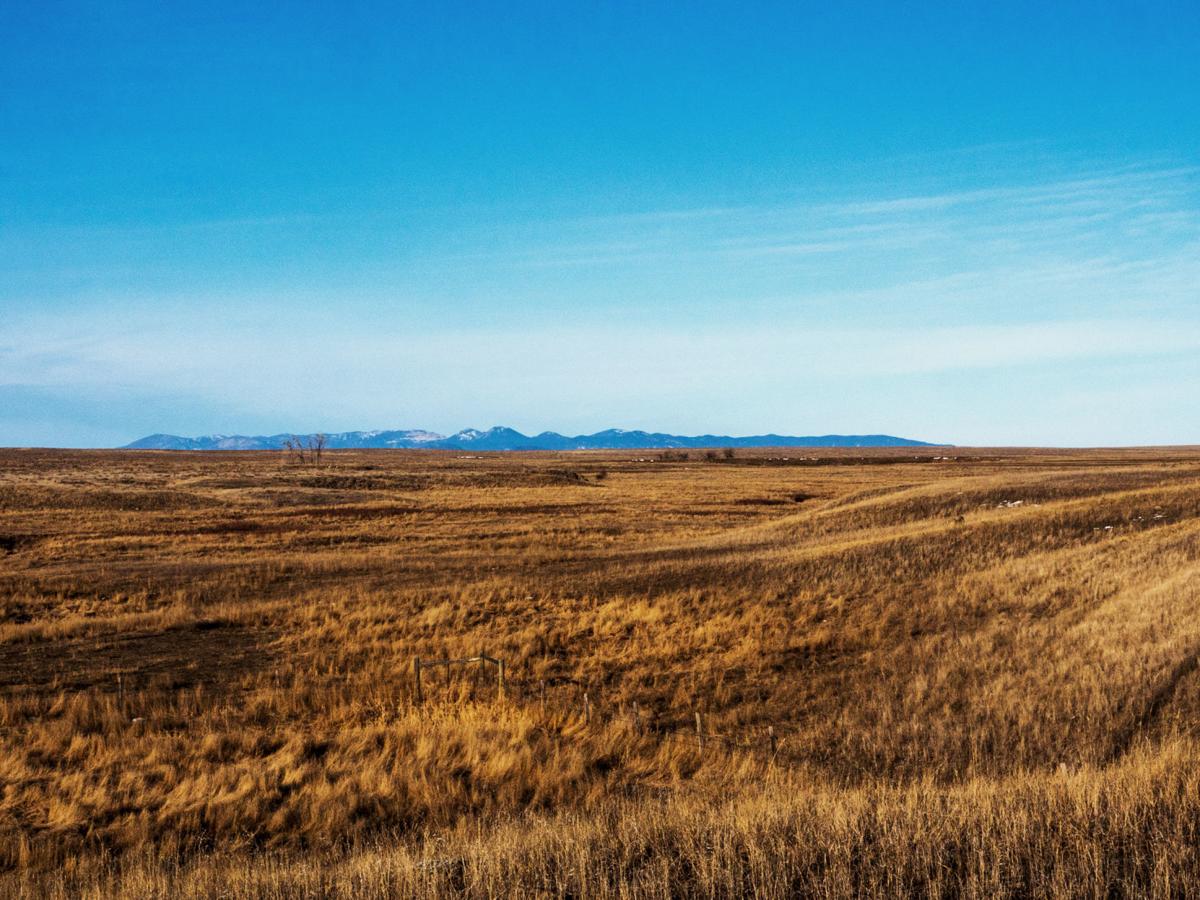 North-central Montana ranchers and an international conservation group have collaborated to acquire a neighbor's 5,000 acres in a unique partnership.
"There was a ranch next to us we wanted to buy and didn't have the funding to do so … without becoming a financial casualty," said Dale Veseth, a Malta-area rancher. "So we enlisted The Nature Conservancy, and we're going to put a conservation easement on the property we bought and our home place as well."
Veseth said his family has been on their ranch since 1943, although family members have been "running around the community" since 1886.
The Nature Conservancy bought 4,340 acres scattered across 10 parcels. "The land, which runs along sections of Second Creek, is a rich mix of native prairie and big sagebrush grassland as well as more than 155 acres of freshwater wetlands," according to a Nature Conservancy press release. "It harbors several important and/or disappearing species including greater sage grouse, burrowing owl, ferruginous hawk, long-billed curlew and chestnut-collared longspur. It is also important winter and summer range for pronghorn."
Over the next three years The Nature Conservancy will sell it back to Veseth and other adjacent ranchers at a reduced price in return for permanent conservation easements.
When completed, the entire area — coupled with The Nature Conservancy's Matador Ranch — will account for about 120 square miles of conserved grassland (some of it Bureau of Land Management acreage) that is home to prairie grassland birds and other native wildlife.
"It's much more of a partnership where people can work together rather than push people off the land, which creates a lot of conflict," said Brian Martin, Grassland Conservation director for TNC.
Conflict has been a byproduct of the nearby American Prairie Reserve buying ranches in the same neighborhood to create its planned 3.5 million-acre grassland preserve — only about 500,000 acres of which would be private land. So far, the APR has acquired about 399,000 acres of private and deeded land.
Those large land purchases have pushed property values higher for landowners looking to sell, a benefit to their bottom line. But that rising price has pushed out locals looking to add to their acreage.
"The hard part is for landowners to compete in the market because land prices have gone so high," Martin said.
He estimated prices have risen sixfold since 2000 when The Nature Conservancy purchased the 60,000-acre Matador Ranch.
"We don't believe you have to create a private nature reserve to protect the prairie and its wildlife," Martin said in a press release. "These ranching families have been doing it for generations through their good stewardship and their demonstrated commitment to conservation."
One difference between keeping acreage in locals' hands versus the APR's acquisition, however, is that the nonprofit group is allowing the public to access much of its property, everything from camping and hunting to hiking and horseback riding. One of APR's stated goals is to create a system of huts on its lands spaced far enough apart that travelers could journey across the landscape from one hut to the next while exploring the prairie.
One other way in which the Matador Ranch is separating itself from the American Prairie Reserve is its establishment of a grassbank. Started in 2003, the arrangement gives surrounding ranchers access to graze their cattle on the Matador at a reduced rate if they enact conservation measures on their own land. The grassbank started with 11 ranchers but had grown to 19 this year, Martin said.
If the TNC's recent land acquisition decreases the number of ranchers involved in the grassbank, Martin said it's no big deal. Plenty of other landowners in the area are on a waiting list.
Veseth said the deal that TNC and he and his neighbors have struck to buy adjoining property is a tactic other agricultural producers will have to consider in the future — whether they are looking to expand or simply hold on to property as it passes from parents to children weighed down by inheritance taxes.
"We kinda all need partners to do this," he said. "The value of land is higher than what ag can pay."
Although Veseth's acquisition was meant to consolidate land holdings within his family's ranch, he said it also goes beyond that to other "assets" such as providing open space, conserving natural landscapes, food production, wildlife habitat, clean water and a carbon sink by not tilling the soil.
"It's a philosophical deal," he said. "But I think it's important for us to do more than one thing on the land.
"I hope it is kind of a template for the future."