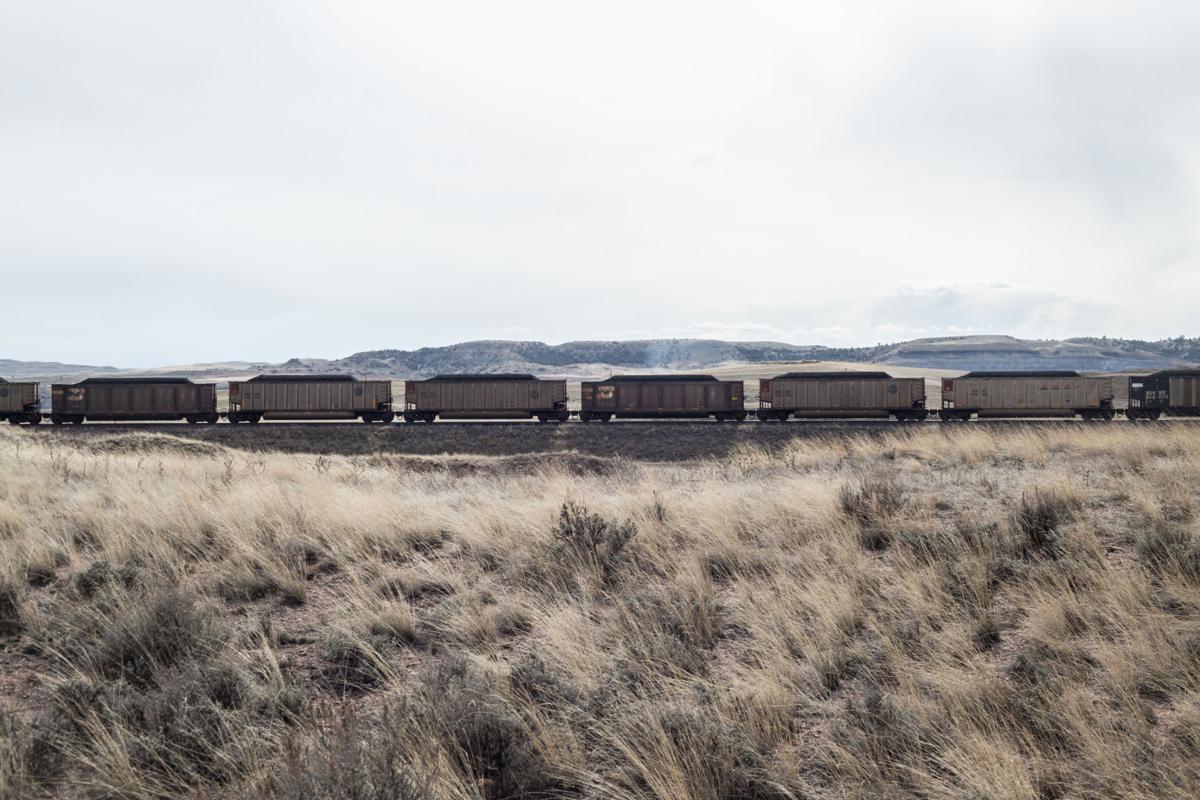 A federal court approved a tentative agreement struck between attorneys for bankrupt firm Lighthouse Resources and a coal union this week.
The new deal will mean about two dozen union workers could be rehired to complete reclamation, or cleanup, at the company's Decker coal mine near the Montana border. The Decker mine stopped producing coal and laid off a vast majority of its workers after the owner filed for bankruptcy. Most of the workers live in Wyoming.
Michael Dalpiaz, vice president of District No. 22 for United Mine Workers of America, said union members had ratified the tentative agreement.
The union contract requires the firm to maintain health care, albeit with "very minor" changes, according to Dalpiaz.
"We don't give things back and we don't cow down to unscrupulous operators," the union representative said.
"Up to 30 people will be called back to start the reclamation process, and they will work under a union contract," he continued.
Meanwhile, a company pension plan will be frozen.
"The defined pension plan as we knew it has been frozen," Dalpiaz said. "We didn't lose anything, the PGBC (Pension Benefit Guaranty Corporation) is going to take that over, which is a good thing. Anyone who is qualified for that will have the pension for their life. It's just not going to be accrued to any longer."
The tentative agreement comes after Lighthouse Resources filed a motion in January with the court requesting approval to abandon the former collective bargaining agreement to help it save money for cleanup.
When it filed for bankruptcy on Dec. 3, Lighthouse Resources laid off 76 workers at the Decker mine. That left 28 active union employees and nine furloughed union employees. An additional 18 non-union employees held manager or administrative positions.
Montana Department of Environmental Quality confirmed coal mining was no longer taking place at the Decker facility, though some remaining coal would be shipped out in the near future.
Montana holds $126.4 million in bonds for the Decker mine.
— What's in store for Wyoming coal? According to analysis by the Star-Tribune, market conditions are weighing on coal more than any federal policy, according to energy experts. Coal fell out of the running in electrical markets long before a blue wave swept Washington or the COVID-19 pandemic constricted demand. And the coal sector will more than likely continue shrinking, regardless of who is in federal office. Even with the structural downturn, coal mining in Wyoming won't suddenly stop tomorrow. But the burning question facing Wyoming communities is when and how to adapt to a new normal.
— The Biden administration will review how it leases federal minerals to oil and gas companies in order to weigh the effects of fossil fuel extraction on the climate. That includes assessing how much money the federal government should charge energy companies for developing minerals on public lands. The oil and gas leasing program is a hotly contested topic in Wyoming, a state leading the country in energy production on federal lands. Oil and gas operators here argue royalty or tax increases could mean lost production in Wyoming, while advocates of reform contend the return for taxpayers at the current royalty rate is too low.
— Texas and a large portion of America were plunged into a polar vortex last week, causing rolling blackouts and extensive power failures for millions of residents. Though a portion of the state's wind turbines did ice up, failures at coal, natural gas and nuclear plants also contributed to the widespread outages across Texas' grid. In fact, about twice as much power was lost from coal, natural gas and nuclear generators than wind and solar, according to the Electric Reliability Council of Texas, the state's primary grid operator.
— Commissioners for Sheridan County denied a permit to Sheridan Solar, LLC's pitch to build a utility-scale solar energy facility, citing inconsistencies and discrepancies in the application materials (via Sheridan Press).