A federal grand jury has indicted a North Dakota man who authorities say assaulted a woman in Theodore Roosevelt National Park after eluding a…
South Dakota Gov. Kristi Noem on Thursday offered her opinion that the Legislature could easily convene to consider impeaching the state's att…
A Dakota Access Pipeline protester who is refusing to provide testimony to a federal grand jury is once again behind bars, his supporters say.
A Laurel man was sentenced to 50 years in prison on Wednesday for raping a 14-year-old multiple times.
Taylor Leigh Plain Bull pleaded guilty in U.S. District Court to second-degree murder and use of a firearm in the Oct. 24, 2020, death of Leni…
A full autopsy report for a 2-year-old boy who was found dead in a dumpster last month is still pending, the Cheyenne Police Department said W…
An affidavit in the case says Duan Touchstone threatened a former roommate with the ax and a can of insecticide while instructing him to hand …
A North Dakota man facing federal charges after a January chase in Theodore Roosevelt National Park has now been charged in state court, as well.
See a list of recent burglaries in Billings.
Forty-six people from South Dakota, other states — including Montana — and Mexico have been charged in state and federal court for being part …
Three South Dakota law enforcement groups on Friday joined the call for Attorney General Jason Ravnsborg to resign, saying his involvement in …
Montana man gets 12 years in prison after friend died from drugs he provided.
The judge overseeing South Dakota Attorney General Jason Ravnsborg's criminal case has ordered the state government to stop releasing evidence…
A person who accused a former Indian Health Services pediatrician of sexual abuse has accepted a six-figure settlement with the federal govern…
Restitution of more than $15 million has been ordered in South Dakota for the man who defrauded wholesale seed distributors by passing off non…
A 39-year-old Billings man was sentenced to two and a half years in federal prison Wednesday for illegally possessing a shotgun.
Federal authorities said Wednesday they are investigating a drug pipeline that involves moving the powerful opioid fentanyl and other painkill…
Investigators questioning South Dakota's attorney general after a fatal car crash pressed him on how he did not realize he had struck a man an…
A 20-year-old man denied charges that he raped a girl while she slept in a motel room in 2020.
Officers were justified when they shot and killed a Casper woman and an Evansville man in Nebraska on Saturday, a preliminary investigation has found.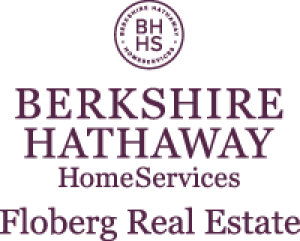 Susan B. Lovely - Berkshire Hathaway Home Services Floberg Real Estate
The second suspect in a shootout with law enforcement Saturday north of Lincoln, Neb. has died of his injuries.
The boyfriend of a Wyoming woman whose 2-year-old son was found dead in an apartment complex dumpster has been arrested, police said Tuesday.
South Dakota House lawmakers on Tuesday began impeachment proceedings against the state's attorney general, who is facing misdemeanor charges …
An investigation into racist interruptions during a virtual Black History Month event last week at the University of Wyoming has found that on…
A man accused of using his South Dakota businesses to defraud wholesale seed distributors out of millions of dollars has been sentenced to mor…
Police suspect the pair were involved in stealing a black GMC Yukon, later found in Cheyenne. After the shootout, the two were taken to a hosp…