A 39-year-old Billings man was sentenced to two and a half years in federal prison Wednesday for illegally possessing a shotgun.
Federal authorities said Wednesday they are investigating a drug pipeline that involves moving the powerful opioid fentanyl and other painkill…
Investigators questioning South Dakota's attorney general after a fatal car crash pressed him on how he did not realize he had struck a man an…
A 20-year-old man denied charges that he raped a girl while she slept in a motel room in 2020.
Officers were justified when they shot and killed a Casper woman and an Evansville man in Nebraska on Saturday, a preliminary investigation has found.
The second suspect in a shootout with law enforcement Saturday north of Lincoln, Neb. has died of his injuries.
Every day, there are hundreds of people missing in Nebraska. Some of them are missing for days, while some are missing for decades. Quite a fe…
The boyfriend of a Wyoming woman whose 2-year-old son was found dead in an apartment complex dumpster has been arrested, police said Tuesday.
South Dakota House lawmakers on Tuesday began impeachment proceedings against the state's attorney general, who is facing misdemeanor charges …
An investigation into racist interruptions during a virtual Black History Month event last week at the University of Wyoming has found that on…
A man accused of using his South Dakota businesses to defraud wholesale seed distributors out of millions of dollars has been sentenced to mor…
Police suspect the pair were involved in stealing a black GMC Yukon, later found in Cheyenne. After the shootout, the two were taken to a hosp…
Police in Wyoming continued Monday to investigate the death of a 2-year-old boy whose body was found in a dumpster at an apartment complex.
Watch now: Update on officer-involved shooting
A man who led authorities on a chase through Theodore Roosevelt National Park in North Dakota assaulted the woman with him before she spent tw…
A 69-year-old Laurel man received the same 80-year prison sentence on Friday that he did after his first trial in 2015 for killing a man durin…
The South Dakota Attorney General was charged Thursday with three misdemeanors related to him hitting and killing a pedestrian more than five …
With land purchased in Joliet and a scaled-down scope for the project, Carbon County officials plan this summer to ask voters to approve fundi…
A 46-year-old man admitted to driving a school bus while high in September, endangering his student passengers and other Billings drivers.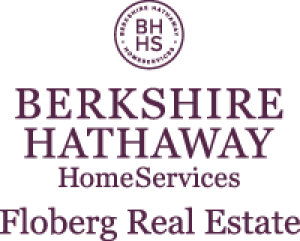 Susan B. Lovely - Berkshire Hathaway Home Services Floberg Real Estate
The first of four men charged with sex trafficking women and girls in Billings in 2018 and 2019 has admitted charges.
Editor's note: This story has been updated to clarify the asking price for the home.
A 30-year-old man who raped his teenage foster daughter, resulting in a pregnancy, was sentenced to prison Wednesday.
A 27-year-old man denied charges on Wednesday that he shot another man multiple times outside a South Side home during a dispute in 2019.
A Wyoming man accused of killing three relatives in March 2020 has pleaded guilty.
A Billings man accused of trying to sexually traffic a minor and other crimes has pleaded guilty to a child porn charge under a plea deal.
A man originally accused of leading law enforcement on a high-speed chase on the interstate was sentenced to the Montana Department of Correct…