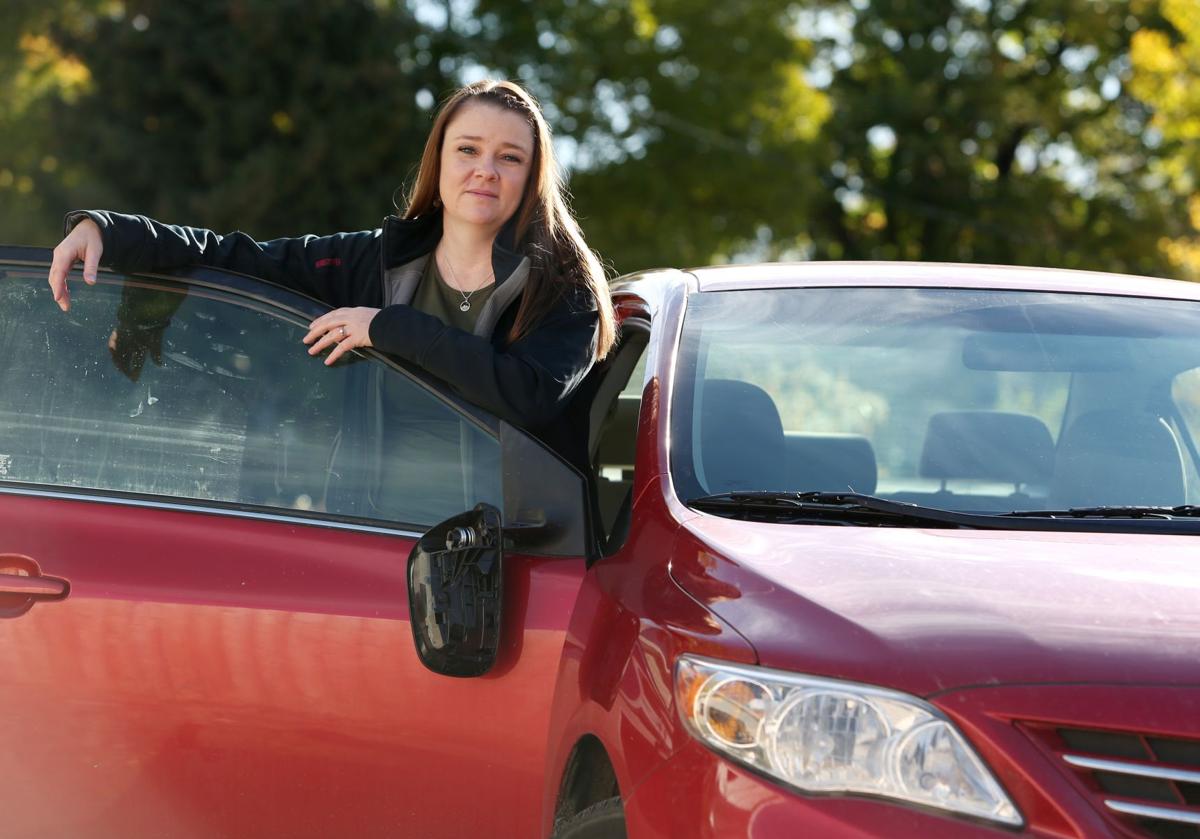 More than half a million dollars in personal property went missing in Billings during 2017 in the form of 118 stolen cars that were never recovered.
Montana outpaces the nation in auto thefts, and while a special police unit dedicated to property crimes will soon be launched in the Billings Police Department, investigators acknowledge there are limits to what they can do when a car is reported stolen.
The unrecovered stolen cars in Billings this year were worth a total of $646,233, an average of about $5,476 per car. The value of a stolen car is stated by the car's owner, not police. 
Car thefts have plummeted nationwide since the 1990s, according to the FBI's Uniform Crime Reporting Program. In 1993, for instance, there were 606 vehicle thefts per 100,000 people in the U.S. That number dropped to 222 by 2016. (In Montana last year, it was 263.)
But in Billings, car thefts have been on the rise, from 616 in 2014, to 792 in 2015, to 820 in 2016. And, this year is outpacing last, with 795 cars reported stolen through Nov. 30. That means that in Billings this year, a car was stolen roughly every 10 hours.
Yellowstone County is also seeing a general increase in car thefts, from 67 in 2014, to 93 in 2015, to 83 in 2016, to 93 so far in 2017. 
And while most of stolen cars are eventually recovered — 85 percent of the cars stolen in Billings in 2017 and 78 percent of those in the county — it can still get expensive for victims.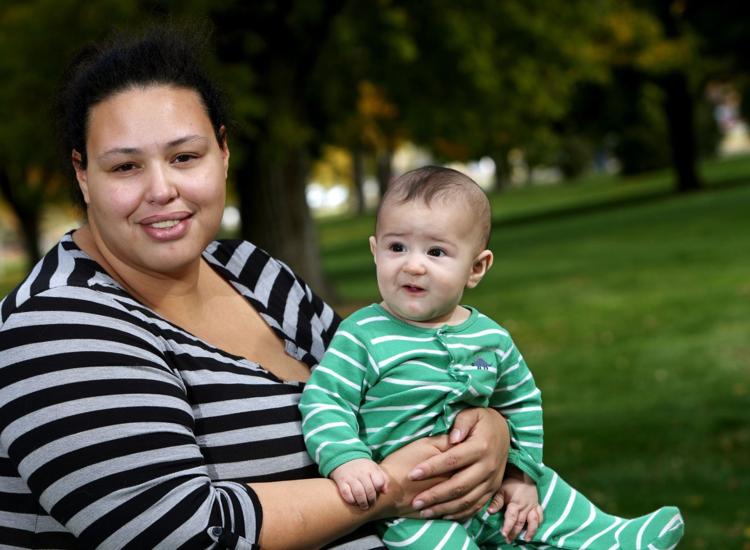 Van gone in 10 minutes 
Ivy Moore had her van for one week when it was stolen, crashed and totaled.
The van was taken by two men who had earlier escaped a Butte pre-release center, stealing a pickup in Big Timber and driving it to Billings where they ditched it for Moore's van. 
Moore doesn't know how they got in. She thought she'd locked it, but she isn't certain.
Moore learned her van was stolen as she was getting her son ready for errands. She'd been in her front yard, had gone inside for about 10 minutes, and returned to find the van gone. While she was giving her statement to police, the officer got a call saying the van had been in a wreck.
Moore's boyfriend had bought the van for her for $1,000 so she'd have a way to get groceries and take their infant son to the doctor.
The towing company wanted $400 for returning the crashed van, after police requested it be towed from the crash site.
Moore is a stay-at-home mother and student at the Lincoln Center studying medical billing and coding. She couldn't afford the bill, and asked the tow company employee to set up a payment plan.
"And he said, 'Absolutely not,'" Moore recounted. "'You either pay me now or I take it and send you to collections.'"
Moore also had to buy a new car seat, since the first was involved in a wreck and could be unsafe.
West, the man charged with stealing the van, was ordered to pay $4,613.98 in restitution to Moore.
"But I mean, we'll probably never see a dime of that," Moore said.
Same car stolen twice
One September night, a month and a half after Katie Reinke moved back to Billings from Wyoming, her car was stolen from her driveway. The next morning she called police and an officer took a statement. The car turned up hours later, a block away, damaged but drivable.
A side mirror was shattered and dangling by a few cables, and two panels had been kicked in. She wasn't sure if her insurance company would total it.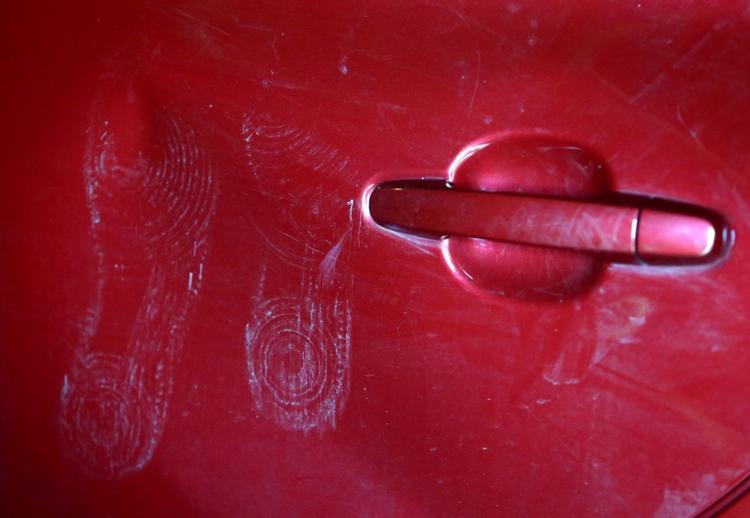 That was a Tuesday. On Sunday, the car was stolen again.
Reinke's car, a 2013 Toyota Corolla, had the valet key in it the first time it was taken. She'd just gotten back from the grocery store, her hands were full and it slipped her mind — she forgot to lock the car.
The second time the car was locked, but it didn't matter. Reinke said her car showed no signs of the lock being picked or the car being hot-wired. Instead, she thinks someone made a copy of the valet key after it was first stolen.
Reinke had made steady payments on the car since buying it three years ago. She'd kept up with insurance payments and maintenance. It was in good condition.
The car's Kelly Blue Book value was $7,000, but it sustained about $6,000 in damage, American Auto Body estimated. In addition to the body damage, the inside of the car had a strange, sweet, alcoholic odor, mixed with stale cigarette smoke that Reinke has had trouble getting rid of.
"It smells like a frat party," Reinke said. "It stinks."
Whoever took the car the first time kept Reinke's husband's tools, worth about $800. Reinke is also out $500 for her insurance deductible, and she missed a few hours of work to make the police report.
She wishes more could be done about car thefts, but said she isn't holding her breath, saying crimes like domestic violence, child abuse and drugs need to be dealt with first.
"On the grander scale of things going on in this town, I think the cops are probably like, 'Well, that little fish is not worth frying,' I guess," Reinke said. "They've got bigger, really scary things to deal with."
When a car is stolen
Whenever a car is reported stolen, an officer records the Vehicle Identification Number, license plate, make and model of the car. The officer enters the information into the National Crime Information Center, a national database for law enforcement, and into the Billings Police Department's own database. The cars are listed for a week or two in the daily briefing that officers receive at the beginning of their shift.
If the owner believes they know who took the car, or if surveillance of the theft exists, officers try to track down the suspect, sharing photos with probation and parole officers as well as jail staff to see if anyone recognizes the person.
But without a suspect, police say all they can do is wait for the car to turn up on its own. That might be during a traffic stop or as a reported suspicious vehicle or a wreck.
Other times, cars stolen in Billings are dumped in the county, or vise versa, said Sheriff Mike Linder. That's often after thieves strip the car of its parts, leaving the owner with extra costs. 
"And then you have an owner with a wrecker bill, on top of a possible storage bill," Linder said. 
If the owner gets lucky, an officer might simply recognize a car from the briefing list and run the plates.
"Even when we're going to other calls, we're still keeping an eye out for those stolen vehicles that are on briefing," said Billings Police Lt. Neil Lawrence.
Lawrence said the chances a person will get their stolen car back are better if they report the theft early, although stolen cars will always rank below violent crimes for police priority.
"But again, we're a very busy city," Lawrence said. "We can't focus all of our efforts onto one stolen vehicle."
Property crime unit
The police department does hope to see the growing number of car thefts level off, starting in 2018, with the re-establishment of a new property crime unit.
After an almost two-decade hiatus, the BPD will re-launch its property crimes unit in mid-January in an effort to crack down on vandalism, burglaries, vehicle break-ins and thefts. The group will have three patrol officers, a detective and a detective's sergeant.
The unit disbanded in 1998 due to a staffing shortage. There'd been talk of reconvening the unit since, and with the BPD now fully staffed, it can.
But the department admits there are limits to what police can do about car thefts, with the sheer quantity of cases and a lack of suspect information standing as the biggest challenges.
Lawrence said the department would know more about the new unit's impact after it had a few months of data to review. 
Sign up for our Crime & Courts newsletter
Get the latest in local public safety news with this weekly email.