Donald Mack Gray Jr. is charged with killing 81-year-old William H. Joy in a carjacking on Sunday night. Joy is the father of Billings City Councilwoman Denise Joy and the former Big Horn County sheriff. 
Gray made an initial appearance in Yellowstone County Justice Court on Tuesday on charges of deliberate homicide and obstructing a peace officer, a misdemeanor.
The victim's name and age were confirmed by Deputy Yellowstone County Coroner Rich Hoffman.
Gray was unfamiliar with Billings and looking to find a way back to North Carolina, he later told police, according to charges filed Tuesday.
He was at the U.S. Post Office at 15th Street West and Broadwater Avenue on Sunday when he saw an elderly man approaching his vehicle, he said in a statement to police after being booked into jail.
Gray walked up to the man, held a knife to him and ordered him to drive away, he said. They then drove to Lewis and Clark Middle School and stopped nearby. Gray said the man, identified in court documents only as W.J., became combative and tried to attract attention. Gray then stabbed Joy multiple times in the chest.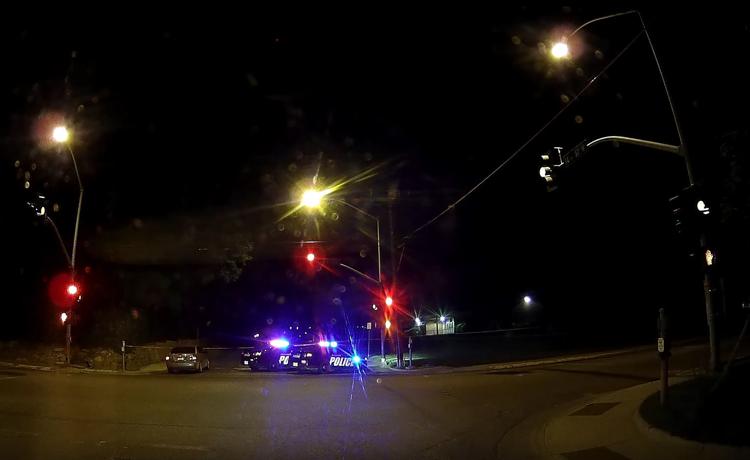 Police on Tuesday were asking for the public's help locating the weapon. Police described the knife as having a black handle and black sheath with a 5 1/2-inch steel blade.
Police asked anyone living in the area of 13th Street West to 28th Street West between Grand Avenue and Broadwater Avenue who might be out walking, doing yard work, driving in the area or outside for any reason to be on the lookout for the knife.
Police request that the person who finds the knife not touch it, but notify police immediately by calling 406-657-8200.
Gray was pulled over by police roughly 15 minutes after the alleged killing, according to court documents. He was driving 46 mph on Broadwater Avenue, which is a 35 mph zone.
Officers noticed blood on Gray's clothing and shirt and a "pool" of blood in the car, charges state.
You have free articles remaining.
Gray was taken into custody after failing to provide his name. On the way to the Yellowstone County Detention Facility, Gray gave his full name and said he would make a confession at the jail, investigators said.
"When we get to the jailhouse, I'm gonna fess up," Gray said, according to charges. "I'm going to tell you everything. You'll find out."
Shortly after police turned Gray over to jail staff he said he "had killed a man," charges state.
Gray is being held on bond of $1 million.
Nancy Schwend had lived across the hall from William Joy in their West End Billings apartment complex for almost three years, she told The Billings Gazette on Tuesday. She said she didn't know him well.
"But enough to know that he was a real nice guy," she said. "He was just a true gentleman, an old-time gentleman."
Schwend would share her baked goods with him from time to time, and they'd chat in the laundry room. Even at 81 years old, Joy would go out of his way to help his neighbor carry her groceries.
Joy was active with the Catholic church, Schwend said. Schwend called his killing "senseless."
In a statement, Mayor Bill Cole said the city council and staff "were deeply saddened to learn of the terrible tragic death of William Joy, the father of Council Member Denise Joy. We extend our sincere condolences to Denise and her whole family. The death of a loved one is always hard, but these circumstances are especially heartbreaking."
"I encourage us all to support and pray for the Joy family," Cole said, "as we stand together in the fight against senseless violence in our community."
If convicted on both counts, Gray faces a minimum of 10 years in prison and up to a life term. Asked in court Tuesday if he needed an attorney, Gray said, "I doubt it'll help, but sure."