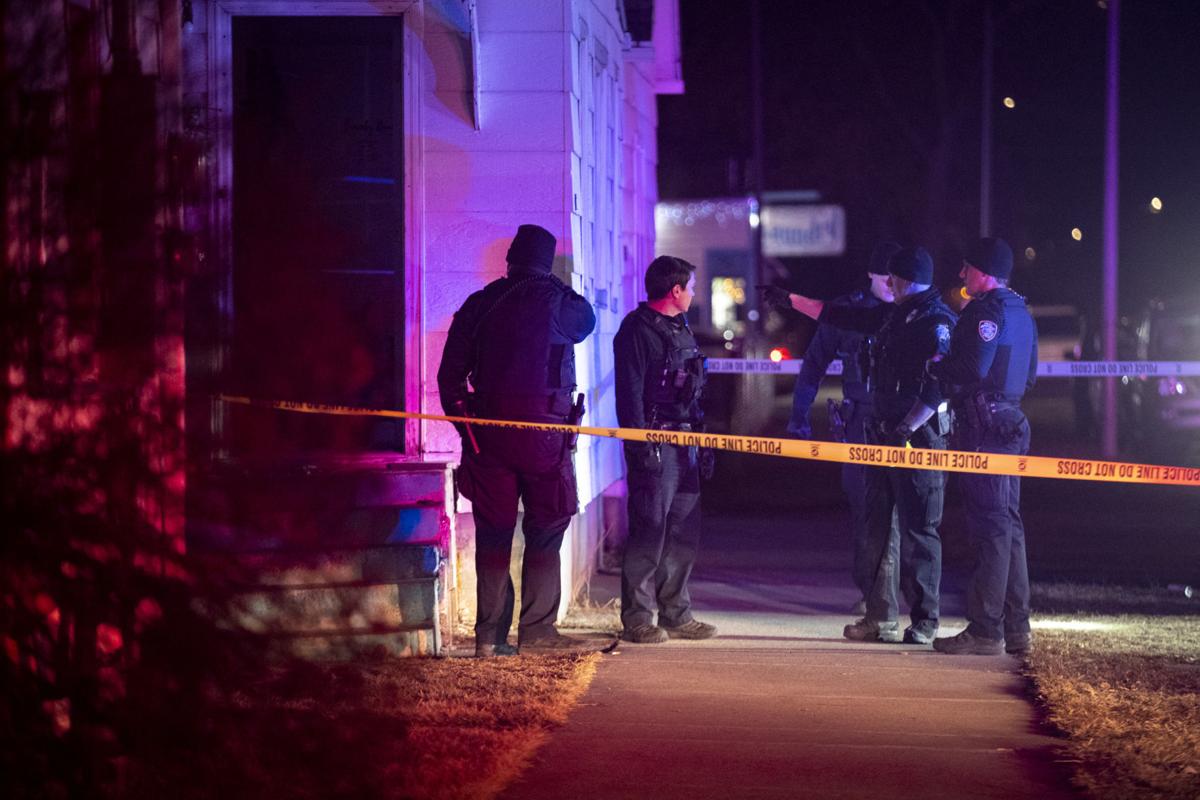 Bail was set at $1 million Tuesday for a 28-year-old man accused of shooting and killing another man at a South Side house party in December.
Lorenzo James Harris pleaded not guilty to deliberate homicide and witness tampering in Yellowstone County District Court.
Harris is charged in the Dec. 30, 2020, death of James Williams, 39, of Mississippi.
Senior Deputy Yellowstone County Attorney Arielle Dean requested bail be set at $2 million, saying Harris had been in Billings since the summer and was soon charged with strangling a dating partner. He posted bail on that matter, was re-arrested on a warrant for violating release conditions, and again posted bail, Dean said.
On Dec. 13, 2020, Harris is accused of ramming a police vehicle, nearly running over a police officer and then damaging the inside of the patrol vehicle once he was arrested and being taken to jail, including a camera inside the car. Dean said he "nearly dismantled" the back seat area.
Dean added that in reviewing Harris' social media pages, she believed he had access to "quite a bit of money back in Chicago," and also said Harris had gang ties. Harris is from Chicago and was arrested there in January. 
"So ultimately, your honor, this defendant cannot be out in this community," Dean said. "The only thing that will keep this community safe is an extremely high bond."
Defense attorney Gregory Tomicich said $2 million was "ridiculously high" and that "half that would be plenty" as a threshold amount. Tomicich noted bail was previously set at $250,000 at a different point in the case and Harris did not post it. 
Tomicich said he'll ask for a separate hearing at a later date to make a full argument on bail reduction.
Yellowstone County District Judge Michael Moses set bail at $1 million, noting that Harris had come before him previously seeking a bail reduction and that he'd granted it. He said Harris didn't comply with court orders while released, including by hanging out in bars drinking.
"A man is dead," the judge said. "These are allegations of course, but Mr. Harris has a terrible record before this court concerning appearances and following the orders of this court."
Harris has pleaded not guilty in the two other pending cases charging him with strangulation of a partner or family member, assault with a weapon, assault on a peace officer, evidence tampering and various misdemeanor charges. 
Deliberate homicide is punishable by up to life imprisonment, with a mandatory minimum of 10 years. Harris also faces a weapons enhancement on that charge, which carries a mandatory minimum of two years, and up to 10 years in prison.