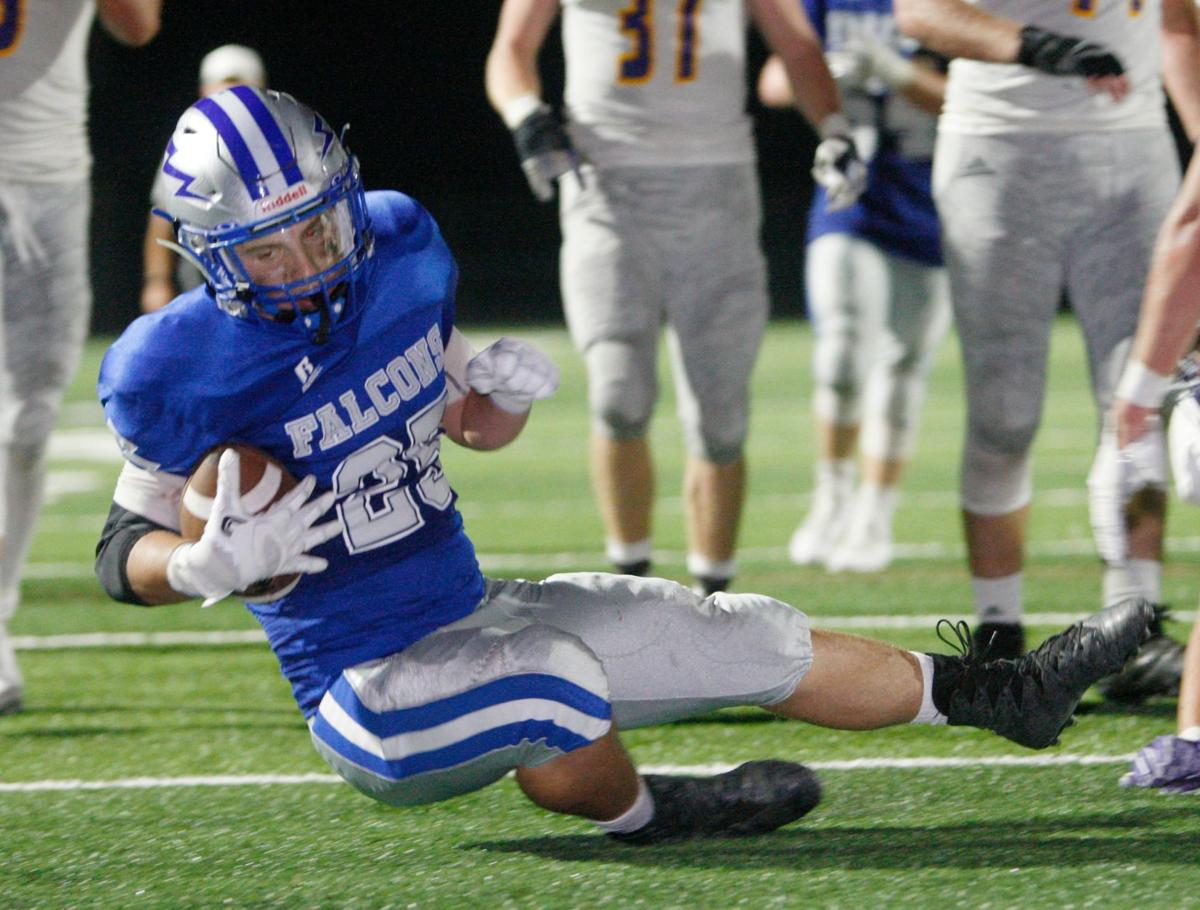 A Billings high school student has been charged with raping five teenage girls ages 14 to 17.
Brayden Jaymes Pond, 17, is accused in court documents of assaulting the girls between 2016 and 2017. 
Pond is charged as an adult, which makes his name and circumstances of the charges public record. His arraignment is set for Sept. 4. A hearing on whether or not to move the case to juvenile court, which is required in many cases involving minors, is set for Sept. 13. 
Pond is not being held in juvenile detention, according to Yellowstone County Attorney Scott Twito. Pond also isn't listed as an inmate at the Yellowstone County jail.
Police began investigating Pond, a Senior High School student, in January, according to the charging documents filed Aug. 14.
A girl, who was 14 years old at the time of the assault, told a Skyview High School resource officer that Pond allegedly raped her in February 2017 after helping the girl and her friends get alcohol. 
Another girl, age 17, alleges she was raped by Pond, who she didn't know, at a house party. A 16-year old girl said that she was raped by Pond in the Skyview High parking lot late at night. Another 16-year old alleges Pond raped her as she was "blacking out." A 14-year-old girl said that Pond raped her in his truck while parked in an open field, court records allege. 
Each of the victims' accounts describe encounters that began as gatherings of friends and transformed into violent assaults. 
In one instance, court documents say Pond told a victim she "better keep her mouth shut about it." In another case, the victim, who described her memory as "fuzzy" because of intoxication, said that Pond told her "no one is going to know about this, no one is going to find out, and I'm not going to tell anyone about this." Several victims said Pond physically overpowered them despite their persistent pleas to stop. 
Police received a call from a victim's mother in November 2017, who alleged that her daughter was raped by Pond. At that time, she said that she wanted only to report the incident and not press charges. 
You have free articles remaining.
Pond attended Skyview High as a sophomore where he played varsity football. Skyview Principal Deb Black said Pond is no longer attending Skyview and that Skyview officials had no knowledge of a police investigation. 
Pond is not listed on any School District 2 athletic roster this year, said Mark Wahl, the district's activities director.
School District 2 Superintendent Greg Upham said he was aware of the police investigation and that the school district has not conducted its own investigation. 
Upham said he was not aware of any action taken involving Pond in relation to the charges because, as far as he knew, any information was still part of an ongoing investigation. 
Upham, who has been on the job only since June, said he wasn't certain of any SD2 policies involving information sharing with police, but that generally schools and police operate on separate investigative tracks. 
Brenda Koch, an administrator who oversees principals, said the district has had "very, very limited" information about the investigation, and that schools exercise caution about police investigations. 
"There's a very clear line between police matters and school matters," she said. 
In this instance, she said, the district's information indicated the investigation didn't focus on events that happened at school and didn't involve schools. 
Koch said the district always considers the safety of the larger student body when evaluating student criminal matters, but that generally, "we don't get involved if it doesn't impact the school."
Billings Police Department Lt. Brandon Wooley said police don't usually share information with school officials about minor crimes committed by students off-campus unless if affects activity eligibility.
However, Wooley said that information that could "potentially create a risk to others" is shared with school officials, even during an open investigation. He said he couldn't comment on specifics of information sharing in the Pond investigation.