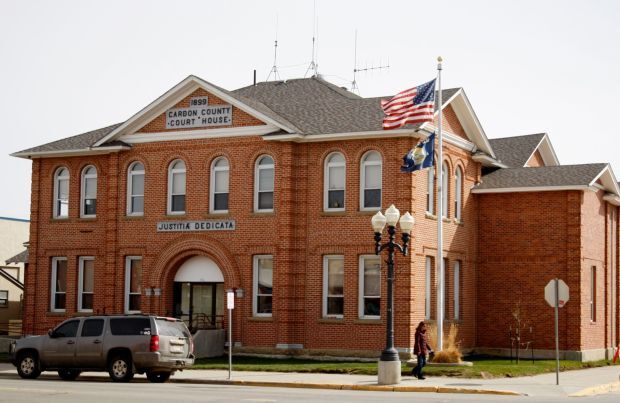 The Carbon County attorney is declining to prosecute the shooting death of a Billings man near Red Lodge in April saying the killing was in self-defense.
Chad Rockman, 43, of Billings, died of a single gunshot wound to the chest, according to Carbon County Attorney Alex Nixon. 
The April 8 shooting took place at roughly 10 a.m. on Lake Fork Road, off Highway 212, an area frequently used for hiking. 
In a letter to Sheriff Josh McQuillan, Nixon detailed the circumstances of the shooting and later explained his reasoning for not prosecuting the case. 
Rockman and a friend drove to Lake Fork Trail to hike. They asked a pair of hikers to try to free their car, which was stuck in a snowbank. 
The couple, Carbon County residents identified as "J.H. and T.H.," did not know either Rockman or the friend prior to the incident, Nixon said. 
While trying to free the stuck car, Rockman began to be agitated with the couple's dog, which was not leashed.
Rockman's friend, identified as "C.W.," said the dog was well-behaved and non-threatening. 
The dog "became a catalyst for Rockman's escalating behavior," Nixon wrote.
He picked up a large stick, described by the three as about 4- to 7-feet long and repeatedly threatened to kill the dog. 
The couple leashed the dog and began to return to their car, which was parked some ways away on the side of the road. Rockman followed the couple and C.W. stayed with her car.
What ensued, Nixon said, indicated reasonable use of deadly force in self-defense, considering that the couple tried to deescalate the situation and first used non-lethal force. 
After following the couple to their car, Rockman shattered the rear window and then began to assault J.H. hitting him several times with the stick and eventually wrestling him to the ground. 
T.H. used bear spray on Rockman, which she carried while hiking, but Rockman seemed undeterred and continued to attack J.H.
J.H. pulled a handgun and told Rockman to stop. When Rockman continued to approached him, J.H. shot at his leg.
Rockman appeared unfazed. J.H. shot Rockman in the chest, killing him.
The couple told C.W. what happened before leaving to call 911. Rockman was already dead.
All three people were cooperative and worked with law enforcement, Nixon said. Testimonies were all consistent, he said.
Rockman tested positive for psychiatric medication, according to a toxicology report. Prior to the assault he had told his friend he was feeling anxious and depressed.
"J.H. took several different measures to extricate himself from the situation," Nixon wrote.