Jurors took just five minutes to rule an officer's fatal shooting justified Wednesday, after he fired at a man who charged at him with what turned out to be butter knives.
Billings Police Officer Brian Weaver shot three times at Zachary Glen Hoven on April 9, 2018, after Hoven threw large kitchen knives, tools and other objects out the window of his apartment at another officer.
Hoven had earlier made statements asking officers to kill him and did not respond to a stun gun that was fired at him minutes before the fatal confrontation. Hoven was high on meth, according to the medical examiner.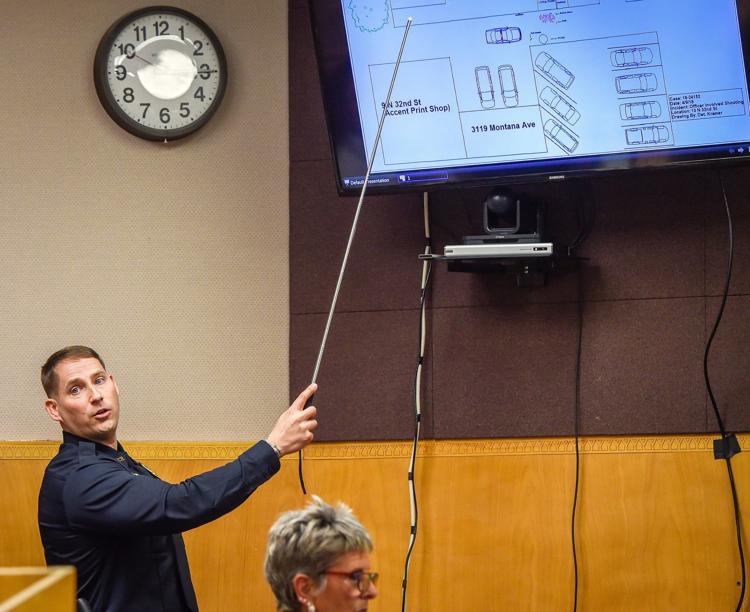 The first officer on scene responded to what appeared to be a burglary, based on a call from an employee of a nearby business who reported a broken window.
But when that officer, Matt Frank, approached the apartment and shined his flashlight inside, he saw Hoven crouched in a "catcher's position," holding a knife and wearing what looked like a blood-soaked towel around one hand, he told jurors.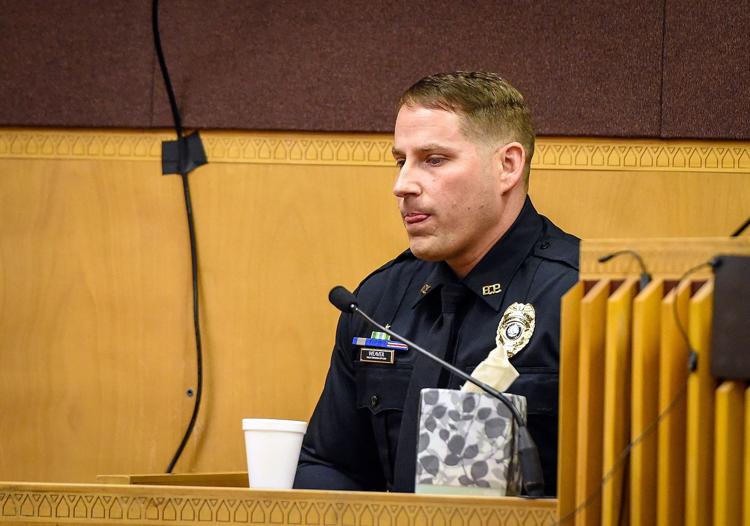 Hoven used various knives during the short encounter with police before he died, ranging from a large kitchen knife he threw out the window at Frank to the six butter knives he dropped after Weaver shot him.
When Frank first looked in the apartment window, Hoven was talking to himself, saying, "God will forgive me," the officer said.
Frank said Hoven looked at him, then looked toward another room in the apartment that Frank couldn't see, and eventually stood up, still holding the knife. Frank was unsure whether anyone else was in the apartment.
"He continued to say that God will forgive him, and then he was walking toward me with the knife out, and he said, 'Kill me bro, kill me bro, just do it,'" Frank recounted. 
Hoven ignored Frank's commands to drop his weapon so Frank deployed his stun gun, but it seemed to have no effect. Frank called for backup.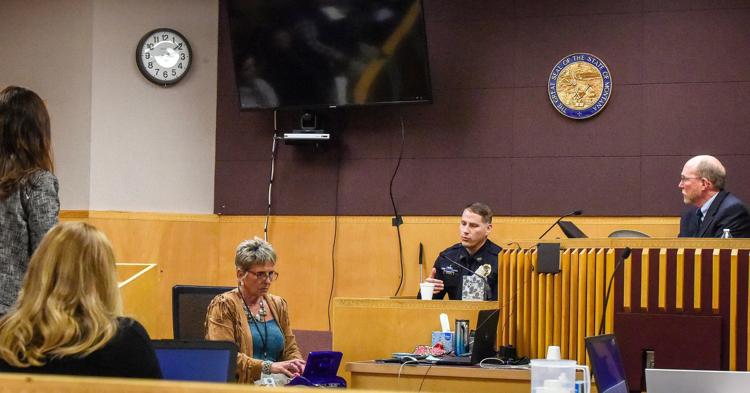 Weaver and other officers testified that after they filed into the narrow hallway and identified Hoven's door, they heard rummaging in what sounded like a silverware drawer, heard the main door's deadbolt unlock and then saw Hoven charge at Weaver, who was roughly three feet away from Hoven and first in the lineup of five officers.
Weaver fired three times, hitting Hoven in the abdomen, the neck and grazing his cheek. 
"Between the time the door opened and when he was on the ground was less than a second," Weaver said.
Weaver said he saw Hoven holding one knife, but six butter knives were found in the hallway. Detectives believe Hoven held them together in one hand.
Brad Tucker, the Billings Police Department detective leading the investigation into the shooting, said the butter knives could be more dangerous than assumed.
"I also think it's important to point out, you know we show those other knives and stress the fact that they're dangerous, but these knives as well, coming at somebody can cause serious injury if not death if you're, you know, stabbed with one of those," Tucker said.
"What happens if one of those hits you in the eye?" Deputy Yellowstone County Attorney Brett Linneweber asked.
"Bad things," Tucker said.
Tucker's findings on the shooting were reviewed by Lt. Dan Paris of the Yellowstone County Sheriff's Office.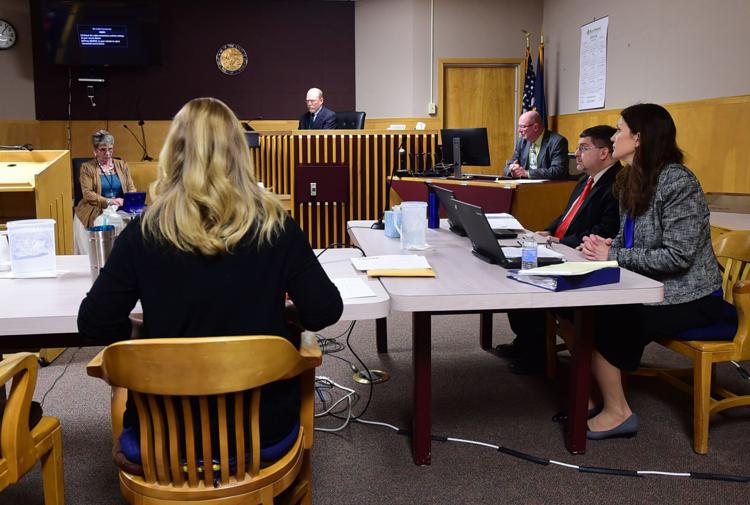 At the same time Weaver fired at Hoven, Officer Jairo Solorio deployed his stun gun at Hoven. Solorio was not called to testify Wednesday.
Solorio and another officer drew their stun guns instead of their firearms to ensure a nonlethal option was available in case the situation warranted it, Weaver and others testified. 
Officers stressed the speed with which Hoven ran out his apartment door.
"The suspect would have been on top of me pretty quickly," Weaver said.
Jurors are instructed to consider only what the officer knew at the time of the incident when deciding whether lethal force was justified. But prosecutors started the day with testimony from a Billings Clinic emergency department doctor who'd seen Hoven the day before, noting he'd threatened suicide by cop when talking to her and other medical personnel.
Prosecutors asked Dr. Sara Nyquist to list the psychiatric drugs Hoven was taking at the time. The doctor said in addition to those drugs, Hoven had meth in his system the day before he died, according to lab tests she ordered, but that it was not enough for him to be considered intoxicated.
Toxicology reports after Hoven's autopsy showed Hoven had 11 milligrams per liter of meth in his blood, which Dr. Aldo Fusaro, the medical examiner, estimated was among the top 10 highest levels he's seen.
Nyquist said the blood tests before and after Hoven's death showed he had gotten high on meth in the 24 hours before his death and was under the influence at the time he died. Meth intoxication can cause visual hallucinations and paranoia, she said.
Billings has one of the highest rates of fatal police shootings among U.S. cities of similar size and has contributed half the fatal police sh…