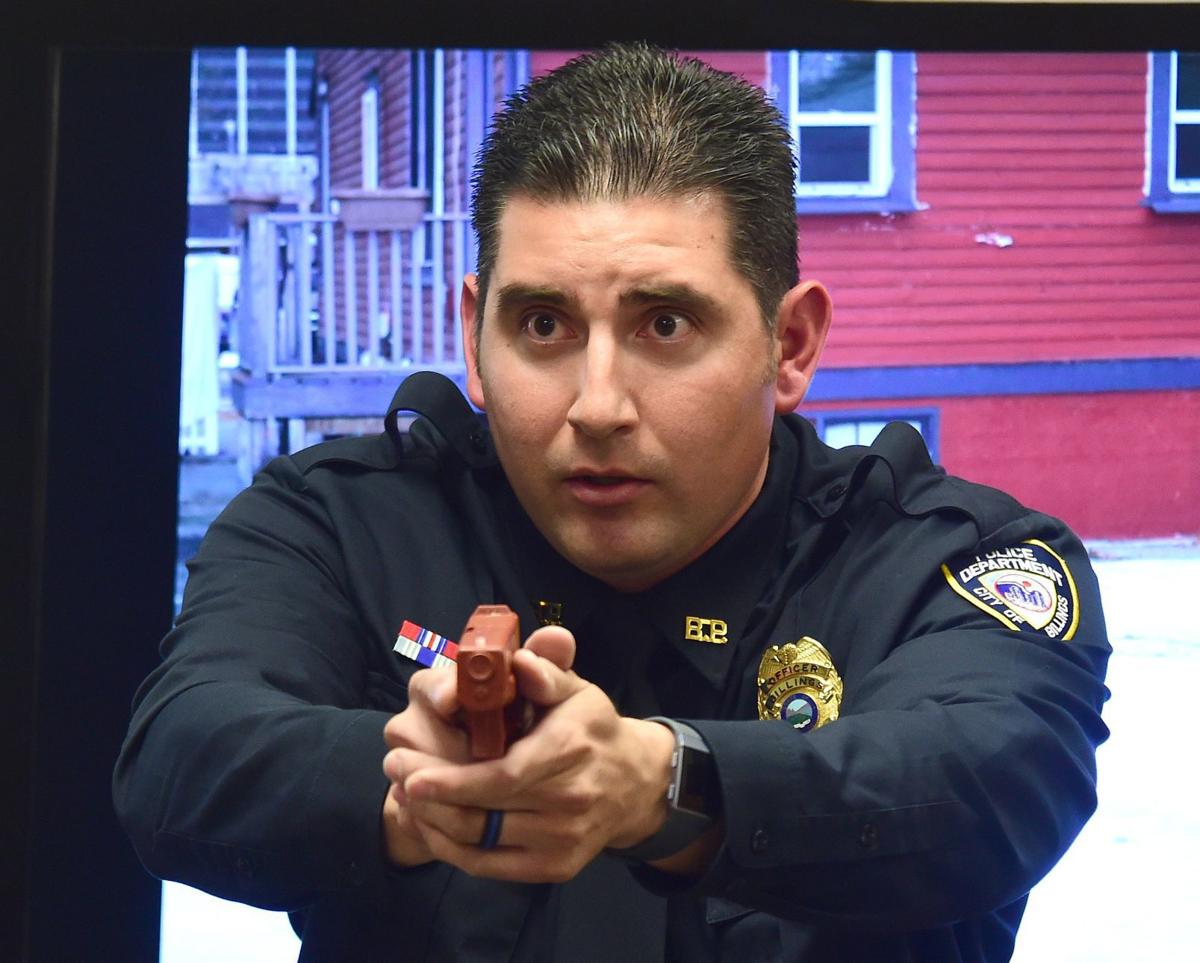 A coroner's jury on Tuesday found two Billings police officers were justified in January when they shot and killed a Shepherd man downtown during a gunfight with the 26-year-old.
Mavity's death was the eighth officer-involved shooting in Billings since 2015. There are no more coroner's inquests pending for the police department.
Chance Ray Mavity was killed on Jan. 20, 2019, after police were called to Northside Pawn on an anonymous report that individuals were trying to sell stolen guns.
When officers arrived, they found a black Subaru Forester in the parking lot, still running, according to Officer Kodi Kaiser, who eventually shot and killed Mavity. Police ran the plates and learned the car was registered to Mavity.
Officers testified Tuesday that Mavity had been mentioned on recent shift briefings during an "officer caution," which noted that Mavity told an unnamed complainant "that he will shoot it out with police before going back to jail," according to Detective Ryan Kramer, who investigated the officer-involved shooting for the department.
Officers were given the warning on shift briefings for roughly one week leading up to the encounter, and the warning included that Mavity had access to multiple firearms.
Soon after officers arrived and were in the parking lot outside of the pawn shop, a man police identified as Adam Young came out and, after being patted down for weapons, nervously told officers Mavity was inside the pawn shop, had a gun and "he's going to shoot you guys," according to testimony from Kaiser. Kaiser said Young was shaking as he talked to police.
Young and his wife had been trying to pawn the guns along with Mavity, the pawn shop manager told police. Mavity had contacted the Youngs to ask for their help in pawning property, said Kramer, the detective who handled the case. The guns had been stolen out of Treasure County, police later learned.
When Mavity exited the pawn shop, he turned the opposite direction from where officers were located and walked around the building.
Kaiser said he followed Mavity around the building and issued commands to stop, but that Mavity turned and looked at them, smirked, and jumped over a fence at the back of the parking lot of Enterprise Rent-A-Car, which is adjacent to the pawn shop, and landed in the backyard of a neighboring residence.
Officers Brad Mansur and Kaiser then split up and walked in different directions around the car rental and the residence. Kaiser soon found Mavity in the back yard, which was not fenced in on all sides and abutted an open parking lot.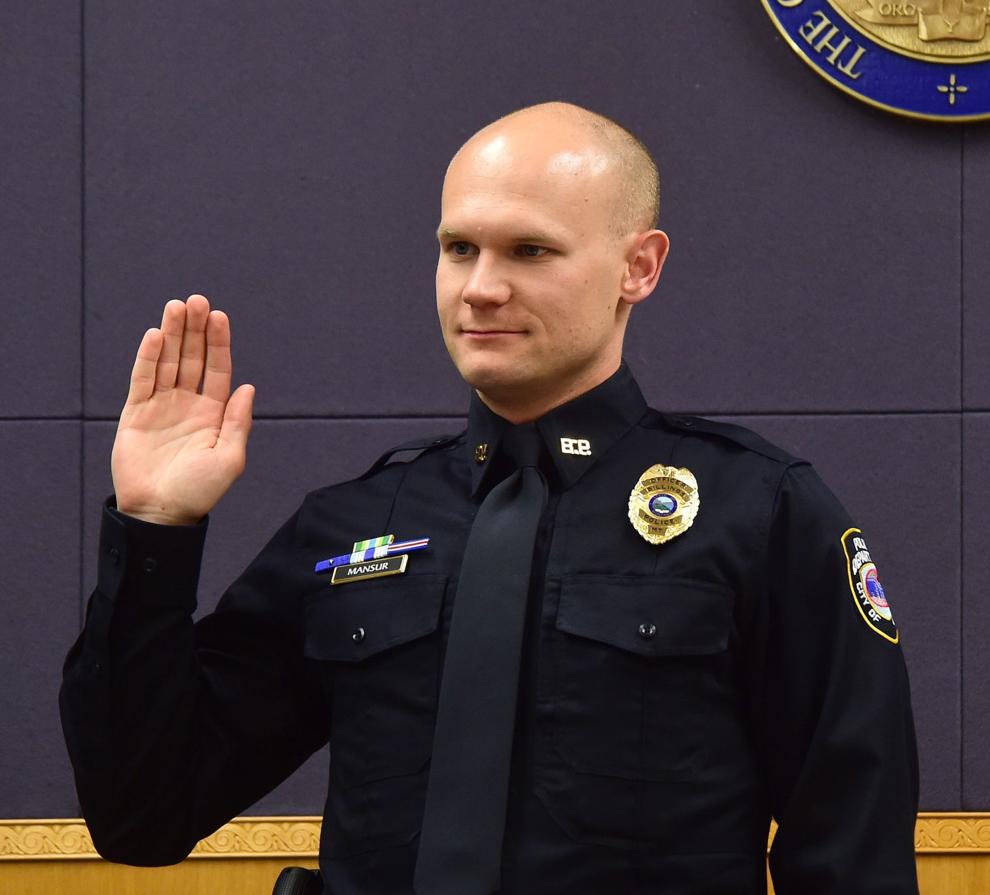 Kaiser said he saw Mavity holding a cellphone he initially thought was a gun and ordered him to drop it and get on the ground. Mavity responded, "F— you," Kaiser said.  
Mavity eventually succeeded in drawing a handgun from his waistband and initially held it downward, Kaiser said.
Kaiser said the exchange repeated a few times, with him yelling at Mavity to drop the weapon and get on the ground, and Mavity swearing at him.
Kaiser had his handgun drawn and pointed at Mavity, and he was walking sideways to avoid being a stationary target for Mavity, he said. He was not protected by cover at this point, he said.
"This guy's either going to shoot me or I'm going to have to shoot him," Kaiser remembered thinking.
Mavity began running away from Kaiser toward the fence while Kaiser gave commands and Mavity swore at him, Kaiser said.
As he approached the fence, Mavity turned slightly backward to raise his gun and point it at Kaiser. Kaiser then fired. He said he believed he and Mavity fired at each other simultaneously.
Kaiser fired a total of 15 shots, while Mavity fired five, Kramer said. Mavity fell to the ground after being hit, but continued to fire, Kaiser said.
"He left me no choice," Kaiser said. "I waited so long to even fire at him. I could have shot him the moment he pulled that gun out, but I chose not to because I didn't want to kill this man."
Kaiser said even after Mavity drew the gun, he would have only handcuffed him and arrested him if he had complied with Kaiser's commands. 
"The ball was in his court, and this is what he chose," Kaiser said.
Mansur also fired, after the initial round of gunfire in which Mavity was hit and fell to the ground. Mansur fired when he saw Mavity working to raise his arm off the ground to shoot at Kaiser again, he said. Mansur fired four rounds, according to Kramer.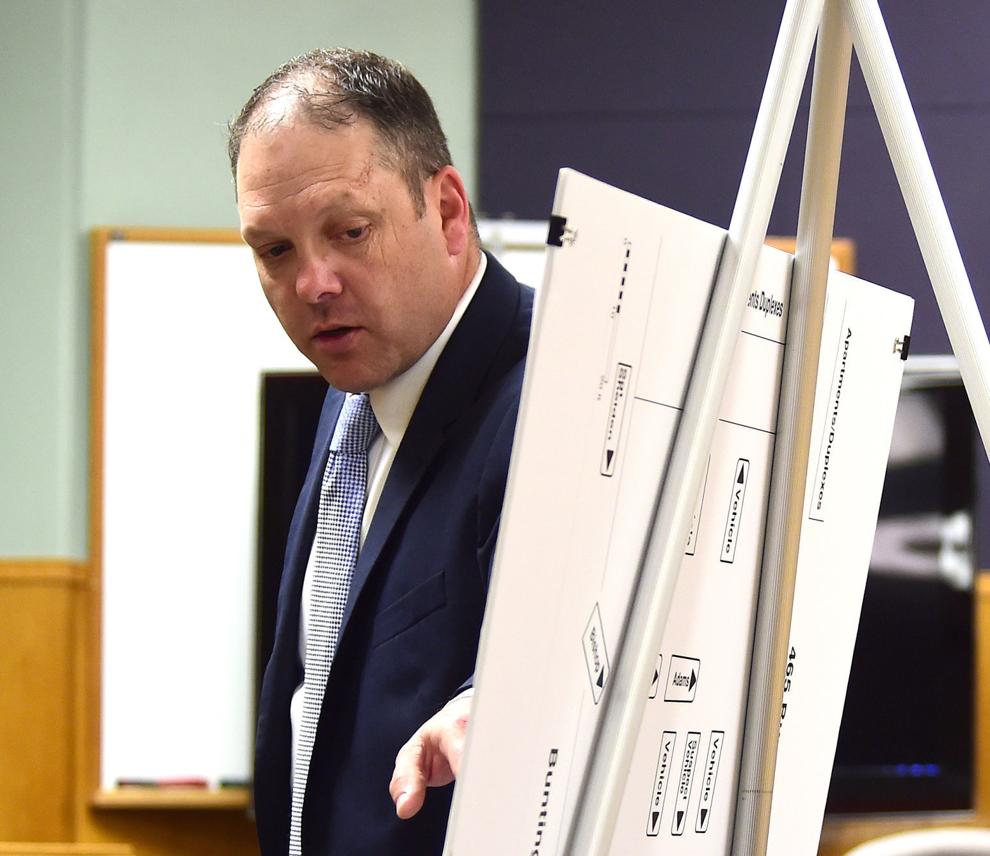 Kaiser said Mavity fired two volleys of shots at him, including when he was out in the open and not protected by cover. In one instance, he lost his footing in the snow and fell to his knee, and a bullet went over his head, he testified.
"He easily could have died on that day," said Kaiser's fellow officer, Hunter Cook, who also responded to the incident.
Mavity died of multiple gunshot wounds, according to Chief Medical Examiner Dr. Robert Kurtzman. Mavity was hit eight times. Kurtzman also testified that Mavity had 1.7 mg/liter of meth in his blood at the time. 
Mike McCarthy, a use-of-force instructor with the Montana Law Enforcement Academy, said that it's "very seldom" that officer-involved shootings include an exchange of gunfire between a person and police, as Mavity's did.
Mavity's friends and family sat through the inquest but declined to comment afterward.
Tuesday, a courtroom proceeding will begin determining whether police were justified in opening fire on a Shepherd man east of downtown Billin…