A 24-year-old Billings man has been identified as the victim of a fatal shooting that took place early Saturday at Lee's Saloon, a Billings bar on South 27th Street. 
Yellowstone County Coroner Cliff Mahoney identified the victim as Shane Nez Perce. 
Nez Perce died as a result of multiple gunshot wounds, Mahoney said. He died at a hospital, according to the Billings Police Department.
Two other men, both Billings residents, were injured, but details about their injuries have not been provided by BPD. They were described as a 28-year-old man, who was treated at a hospital, and a 24-year-old man "who was not medically treated," according to a social media post by BPD.
BPD has disclosed few details about the shooting so far. The law enforcement agency announced its homicide investigation into the shooting on social media early Saturday. One post, signed by Sgt. Glenn Gunther, stated the suspect was unknown and that the investigation was ongoing. 
Lt. Brandon Wooley said by email Monday afternoon that BPD was not releasing any additional details at the time of his email.
Wooley did reiterate that BPD is still requesting anyone in the area of the shooting that night contact CrimeStoppers with tips at 406-245-6660.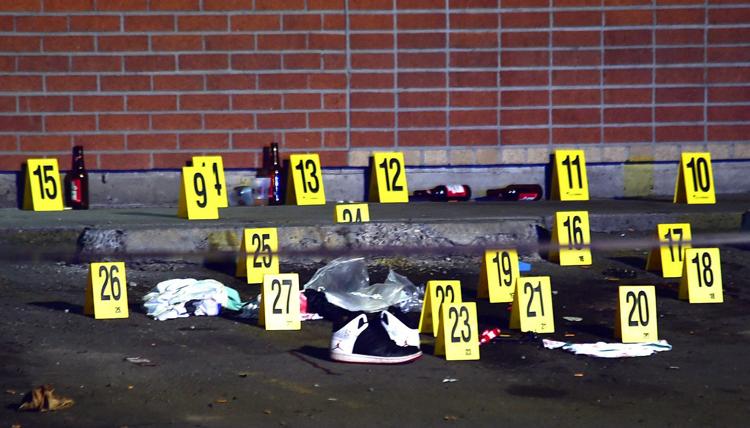 Police investigators at the scene of the shooting put down at least 27 different evidence markers. Several of the yellow identifiers were on the sidewalk and parking lot outside a Lee's Saloon door. Other evidence markers were visible in a nearby alley. 
FLAGSTAFF, Ariz. — A new report by the U.S. Commission on Civil Rights finds that funding levels for Native American tribes are woefully inade…