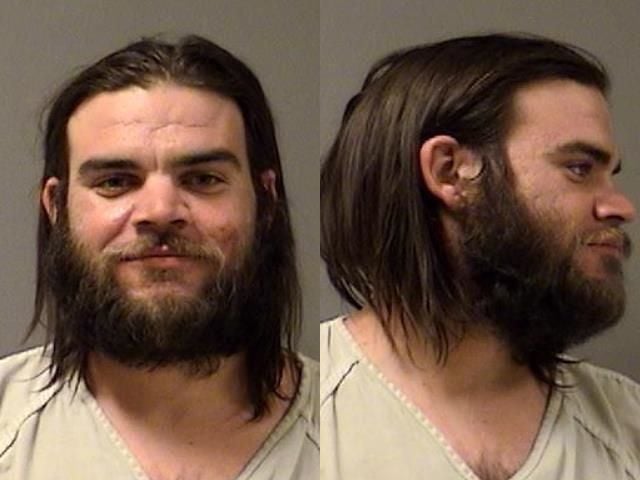 A man has been charged with punching a woman in the face and stabbing a bouncer in the leg around closing time early Friday morning at Daisy Dukes, a downtown Billings bar.  
Aaron Billy Joe Perry, 31, appeared Friday in Yellowstone County Justice Court on felony assault with a weapon and misdemeanor assault. Perry was booked into jail on a $595 bond.
According to charging documents, Perry and a friend were at the bar around 1:50 a.m. Friday when the fight broke out. Witnesses gave varying accounts of the incident.  
The woman who was punched told investigators that two men approached her and her friends and began to flirt with them. When the two women tried to leave, one of the men punched her in the face, she said.
A bar employee told investigators that after the altercation with the woman, two bouncers were outside with Perry when Perry swung at one of them. Another bouncer then put Perry in a chokehold and Perry pulled out a knife and stabbed him, he said.
Perry said he had been making plans with another person at the bar to go to an after-party when a woman attacked him. When he punched her back, he said, more people got involved to "attack" him. He said at that point he stabbed someone who was restraining him.
While at the hospital, officers heard Perry say he "should have stabbed him in the neck," charges state.
Perry's friend said the woman first slapped him — the friend — seemingly as a joke, but Perry got mad. The woman then punched Perry, and when Perry punched her back, others got involved. When Perry was able to get free, the two ran to their truck, with others chasing after them, he said. He ran a red light because Perry told him to hurry, he said. The friend saw Perry bleeding but told investigators he didn't know anything about a knife.
The bouncer "appeared to be losing consciousness," according to an officer's observations. A man driving by noticed the fight and stopped to help, fashioning his belt as a tourniquet around the bouncer's leg, charges state. Later at Billings Clinic, staff cleaned and sutured the stab wound.
When arrested, Perry told officers he was from Texas and was "never coming back."