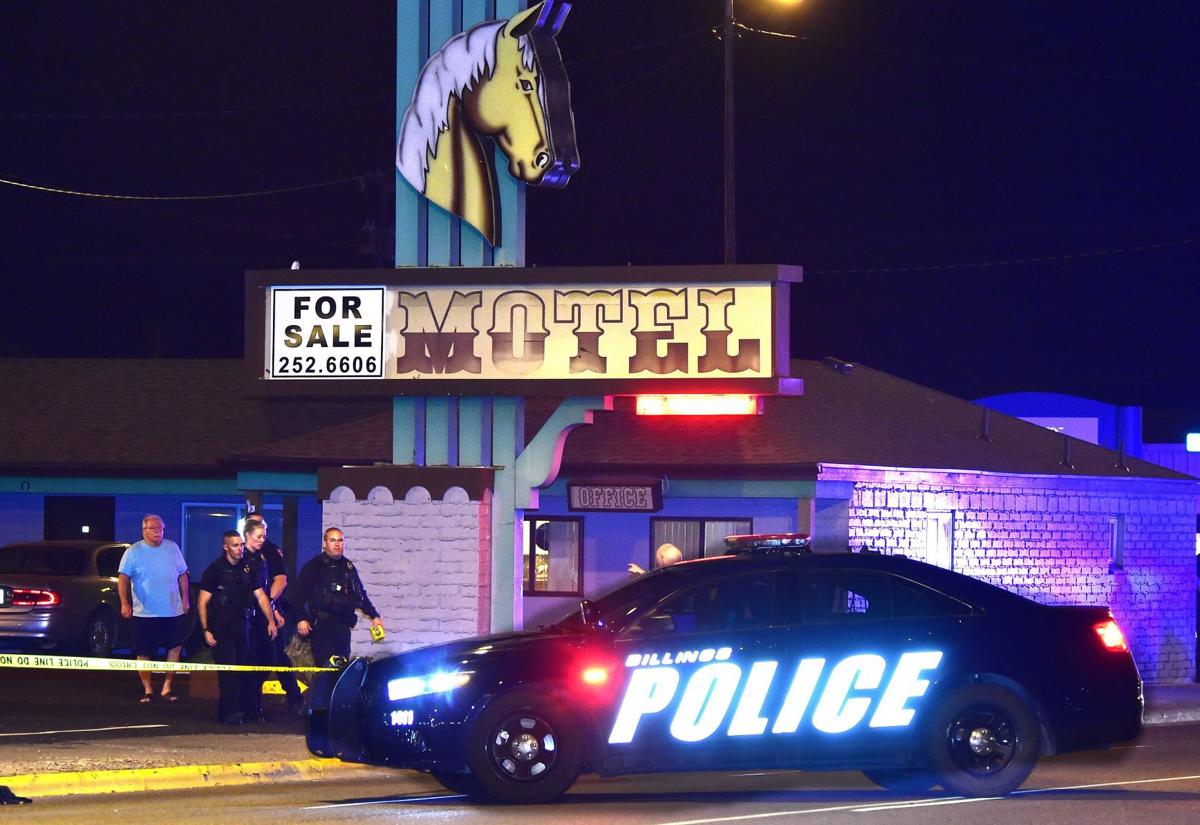 Prosecutors were forced to dismiss their case against a man accused of threatening police with a racked shotgun after a judge ruled the crime scene was not properly preserved.
In a ruling Dec. 5, District Judge Michael Moses granted a motion to dismiss two counts of assault with a weapon against Roderick Lee Little Bear.
The charge stemmed from a confrontation with police outside the Lazy K-T Motel in Billings on Oct. 17, 2017. Little Bear, 38, was accused of ignoring police commands to drop a shotgun, racking the shotgun and turning toward two Billings Police Department officers, who then fired on him. Officers fired 17 rounds, two of which passed through Little Bear, court filings show.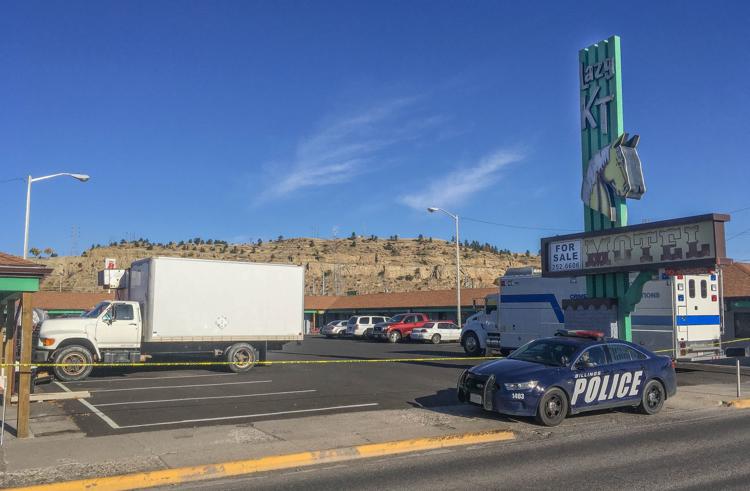 Police had been called to the motel by the owner who reported a man had earlier fired a shotgun into the ceiling of a room. Officers were asked to stay on scene in case the man returned, which he did.
After being shot by police, Little Bear was taken to St. Vincent Healthcare in Billings and later spent time recuperating at the Department of Corrections infirmary. Prosecutors had revoked his release on a 2014 assault with a weapon case, in which he lunged with a knife at a security guard near the Billings Public Library before the guard pepper sprayed him.
Attorneys for Little Bear successfully argued the Nissan pickup he was sitting in when he was shot might have held evidence that favored Little Bear and that they were wrongly denied the chance to examine it.
The Nissan was stolen, and the owner asked police to return it because it was her only mode of transportation. After police detectives processed the pickup for evidence, and roughly a month and a half after the incident, police returned it to the owner.
Defense attorneys Kaity Durdy and Joel Thompson argued that rather than facing the officers and swinging a shotgun toward them when they fired, Little Bear was actually facing away from the officers and could not have met the legal standard for assault with a weapon — which is purposely or knowingly causing reasonable apprehension of serious bodily injury.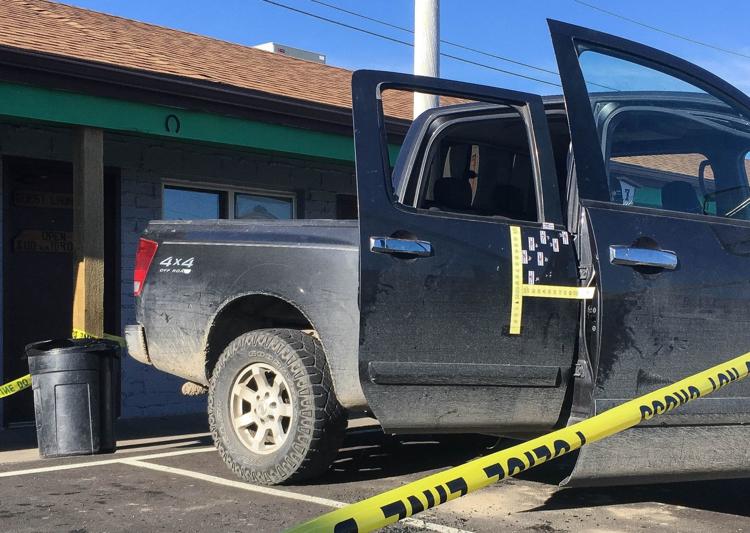 The defense attorneys said their investigator needed to more fully examine the bullet's path through the pickup and through Little Bear's body in order to determine whether Little Bear was facing officers when they fired.
Prosecutors said the pickup was thoroughly analyzed and any further evidence a defense investigator might obtain from the pickup was irrelevant to the charge, because even if Little Bear was turned away when officers fired, he committed the offense of assault with a weapon before doing so.
They also argued no further evidence relevant to the charge could be gained from the pickup after police processed it.
"Despite this belief," wrote the judge, "it is a hallmark of Defendant's fair trial and due process rights that he receives an opportunity to review exculpatory evidence himself."
Moses also found that if a defense investigator had been able to examine the pickup before it was returned to the owner — which effectively undid the crime scene and voided any chance of obtaining further evidence — he might have been able to corroborate or refute the officers' account of the moments leading up to the shooting.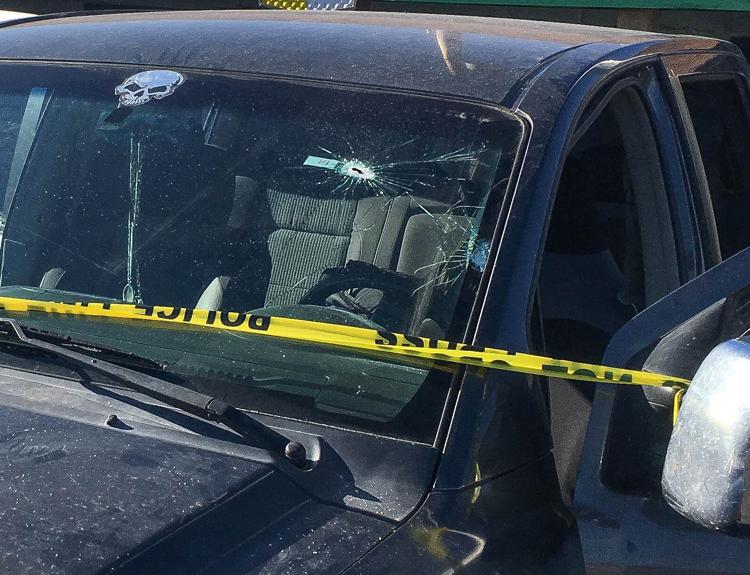 Little Bear remains in Department of Corrections custody on the 2014 case. His Billings attorney cheered the ruling in a phone call Wednesday.
"We're tremendously gratified that the judge agreed with us on the issue and the law that applied," Thompson said.
Yellowstone County Attorney Scott Twito said his office is planning to file a notice of appeal. 
"I respect the judge immensely," Twito said. "We disagree with his decision. We are working on an appeal with the Attorney General's Office." 
The Montana Attorney General's Office handles cases appealed by prosecutors in state district court. 
Sign up for our Crime & Courts newsletter
Get the latest in local public safety news with this weekly email.