The Powell County Attorney's Office filed 74 felony charges against a former Montana State Prison employee, 10 former prison inmates and one former inmate's relative in District Court last week as the result of a years-long investigation into a suspected contraband smuggling operation within the prison.
According to court documents, John Campbell, a former plumber for MSP, is charged with 39 of these felonies for allegedly smuggling or conspiring to smuggle tobacco into the prison for over two years in exchange for money that was sent to a P.O. Box in Butte by inmate relatives, partners and friends.
Court documents imply Campbell made at least $10,000 from reportedly smuggling the contraband into MSP inmates.
If convicted, Campbell could face up to 13 months in the state prison, a $1,500 fine, or both for each of the 39 felonies charged against him.
The felony charges filed against Campbell and the 11 other people allegedly involved in smuggling the contraband into MSP were the result of a joint investigation between Montana Department of Corrections investigators and the FBI launched to "root out staff corruption and address ongoing conspiracies at the Montana Department of Corrections facilities," court documents say.
DOC spokesperson Amy Barton said she could not comment on whether that joint investigation is still ongoing or why it was launched, and FBI officials said policy prohibits them from confirming or denying the existence of investigations. 
However, FBI Public Affairs Specialist Sandra Barker did say the FBI maintains relationships with its law enforcement partners, including the Montana Department of Corrections, and often assists in investigations on a case-by-case basis.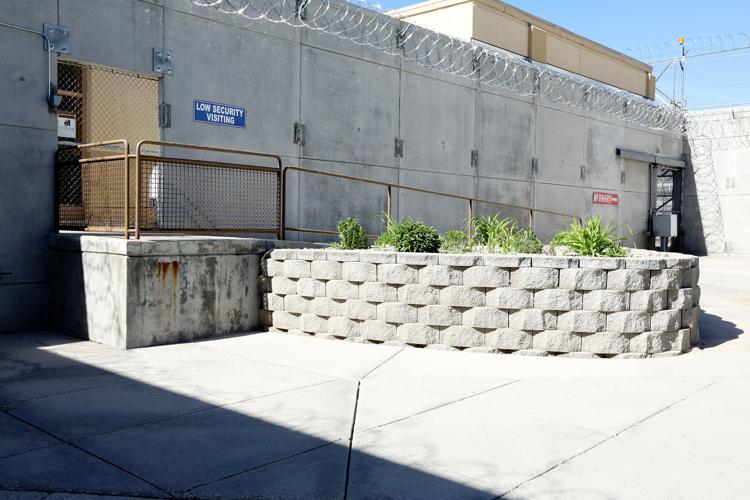 Court documents say DOC and FBI joint investigators reportedly started investigating Campbell and his tie to suspected tobacco smuggling into MSP on July 28, 2017, after DOC officials found baggies and pouches of tobacco on Campbell during a random search of MSP staff members.
That same day, Campbell allegedly admitted to investigators that he was planning to give the tobacco found on him to an inmate worker he supervised, Thomas Staplekemper, whom he had reportedly been helping Campbell smuggle the contraband to inmates for roughly two and a half years, court documents say.
Campbell reportedly told investigators he had started the smuggling operation with a different inmate maintenance worker, but soon transitioned to collaborating exclusively with Staplekemper, who allegedly promised to make Campbell more money.
In a 42-page affidavit, Deputy County Attorney Patrick Moody detailed the suspected extent of Campbell's and Staplekemper's efforts to smuggle tobacco and other illegal items into the prison between 2015 and 2017.
Investigators accessed Campbell's personal cell phone records; bank statements; phone conversations recorded between MSP inmates suspected to have received contraband and the people who sent Campbell the money for it; and the P.O. Box in Butte where the alleged contraband money was sent to as part of their investigation. They also conducted various interviews with the suspected people involved, court documents state.
According to these investigative findings laid out in Powell County District Court documents, inmates convinced a relative, friend or partner via phone to send a money order or check, usually for an amount of $300, to a P.O. Box in Butte.
Court documents allege $300 was the most uniform amount sent to Campbell, as that could get an inmate five cans worth of tobacco, which was reportedly distributed to inmates in plastic baggies.
You have free articles remaining.
Keep reading for FREE!
Enjoy more articles by signing up or logging in. No credit card required.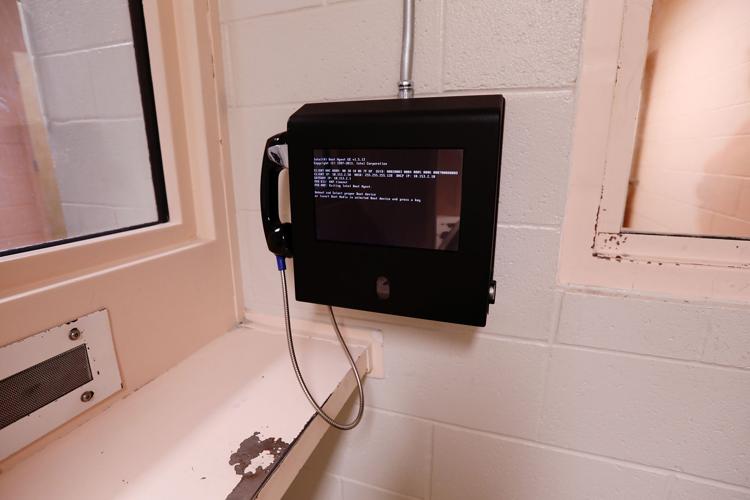 The inmates generally told the person sending the money that Campbell would call them to sort out the details, but often said that they couldn't talk with the person about the specifics of the transfer or what the money was for over the phone themselves.
Court documents say inmates referred to Campbell as "old dude," "the guy," "Uncle John," "Grandpa Percy" and "Harold or Kumar" in attempts to be inconspicuous, as they knew their phone calls out of the prison were being monitored. 
Campbell's cell phone records show that he made calls to the people agreeing to send him money on behalf of the inmates, and his bank statements show Campbell deposited $10,350 believed to be from selling tobacco to MSP inmates into his personal account, court documents say.
After Campbell smuggled tobacco into the prison, Staplekemper, known by inmates as "Jumper," would allegedly leave the tobacco for inmates to pick up in areas of the prison where he had "fixed" something, or would deliver the contraband to inmates directly, court documents say.
An inmate also reportedly conspired with his brother to have Campbell smuggle vaporizers into the prison, which reportedly didn't work out, but Campbell did allegedly smuggle a cell phone into the prison that was confiscated from two inmates in Aug. 2015, court documents say. 
Investigators were able to identify 14 inmates who reportedly had money sent to Campbell on their behalf in order to receive contraband, including former inmate Christopher Anderson; former inmate Cory Alan Strouf; former inmate Michael Dale Kelley, Jr.; former inmate David Joe Walton; current inmate Jason Lott; former inmate Nathaniel Jordan Budd; former inmate Laramie Troy Jackson; current inmate Stephen Goodman; current inmate Billy Dodson; current inmate Casey Plant; former inmate Michael Daily; former inmate Donald J. Has Eagle; and former inmate Justin Eugene Keiser.
However, only 9 of these inmates were charged with conspiracy to commit transferring illegal articles.
"We evaluated each charge based upon the actions of each individual in relation to their custodial status," Deputy County Attorney Patrick Moody said.
Moody said he has been working with joint investigators on filing charges related to this alleged MSP smuggling operation since Jan. 2018 to ensure the case was as thoroughly vetted as possible.
All 74 charges against the 12 people involved were filed in Powell County District Court on July 5.
As of Tuesday afternoon, Powell County officials said 9 of the 12 people charged, including Campbell, have initial court appearances set for the morning of July 30.
When asked about the alleged contraband smuggling operation at MSP, spokesperson Amy Barton said Campbell was fired from the prison shortly after he was caught with tobacco at work in July 2017, and that the prison is dedicated to ensuring contraband stays off of the Deer Lodge corrections campus.
"We have a zero tolerance policy and work hard to educate staff on the dangers of contraband in the prison and to enforce our policies," Barton said.