The town of Columbus had good cause to fire a police officer in 2015, a police commission ruled recently. 
The decision comes nearly four years after the mayor terminated Paul Caraway following allegations he sexually assaulted a dispatcher and sexually harassed her and others.
Caraway's attorney, Michael San Souci of Bozeman, said he was not yet clear whether his client would appeal the commission's decision to a state district court judge. If so, the move would kick years of litigation back into play.
"We're disappointed, but given the circumstances and the background, not particularly surprised," San Souci said.
Mayor Gary Woltermann did not immediately respond to a request for comment. Adam Tunning, attorney for the city, also did not respond.
A Stillwater County dispatcher accused Caraway of twice exposing himself and once sexually assaulting her. San Souci called the accusations "salacious," and Caraway said they were "100% false."
Those accusations, in July 2015, kicked off a criminal investigation by the state. The Division of Criminal Investigation concluded it could not determine whether the incident had happened, although they said it was possible. Prosecutors with the Montana Attorney General's Office cited credibility issues with both the dispatcher and Caraway in their decision not to prosecute.
The city then launched a disciplinary review of Caraway and fired him in November 2015. He had worked as a police officer for roughly eight years.
Hearing
The three-member police commission held a day-long post-termination hearing for Caraway in July. The hearing is available to all disciplined or terminated police officers under Montana law.
Caraway sought reinstatement and back pay, but agreed to immediately resign if reinstated due to the "impracticality" of him working at his old job, and because it has long since been filled, his lawyer said.
You have free articles remaining.
Keep reading for FREE!
Enjoy more articles by signing up or logging in. No credit card required.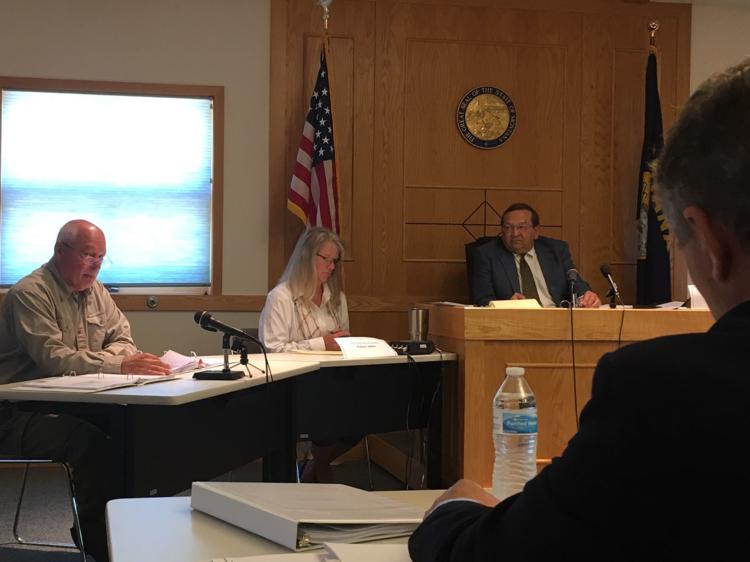 Caraway persisted in his position that he did not sexually assault the dispatcher.
He argued that his comments, which were seen by the city as sexual harassment, were in line with the humor at the dispatch center. 
Caraway also called to testify a former dispatcher, who was cited in a memo in Caraway's personnel file as having complained of Caraway's sexual harassment.
That dispatcher, Patricia Rozema, said she had never lodged such a complaint against Caraway. She said the police chief at the time, William Pronovost, failed to verify the veracity of her alleged complaint, which had been reported to him secondhand by the accuser's husband, also a law enforcement officer. 
Rozema was one of three witnesses who submitted statements for Caraway's written appeal — made immediately after his termination — saying that harassment complaints about Caraway had wrongly been attributed to them, according to Caraway's court filings.
Rozema called Caraway a "gentleman" and questioned the credibility of the dispatcher who accused him of assault.
In response, the city argued the comments and conduct Caraway admitted to during his disciplinary review process were "more than enough" to fire him, regardless of whether certain women held no complaints. 
Caraway persisted in making sexual comments after he was warned against doing so upon his hiring, and again in later meetings with the police chief, the city noted. 
Caraway lost a lawsuit against the city in U.S. District Court in 2018. There he had argued the city never advised him of his right to appeal his firing with the city police commission.
He lost a subsequent appeal to the Ninth U.S. Circuit Court of Appeals in May.