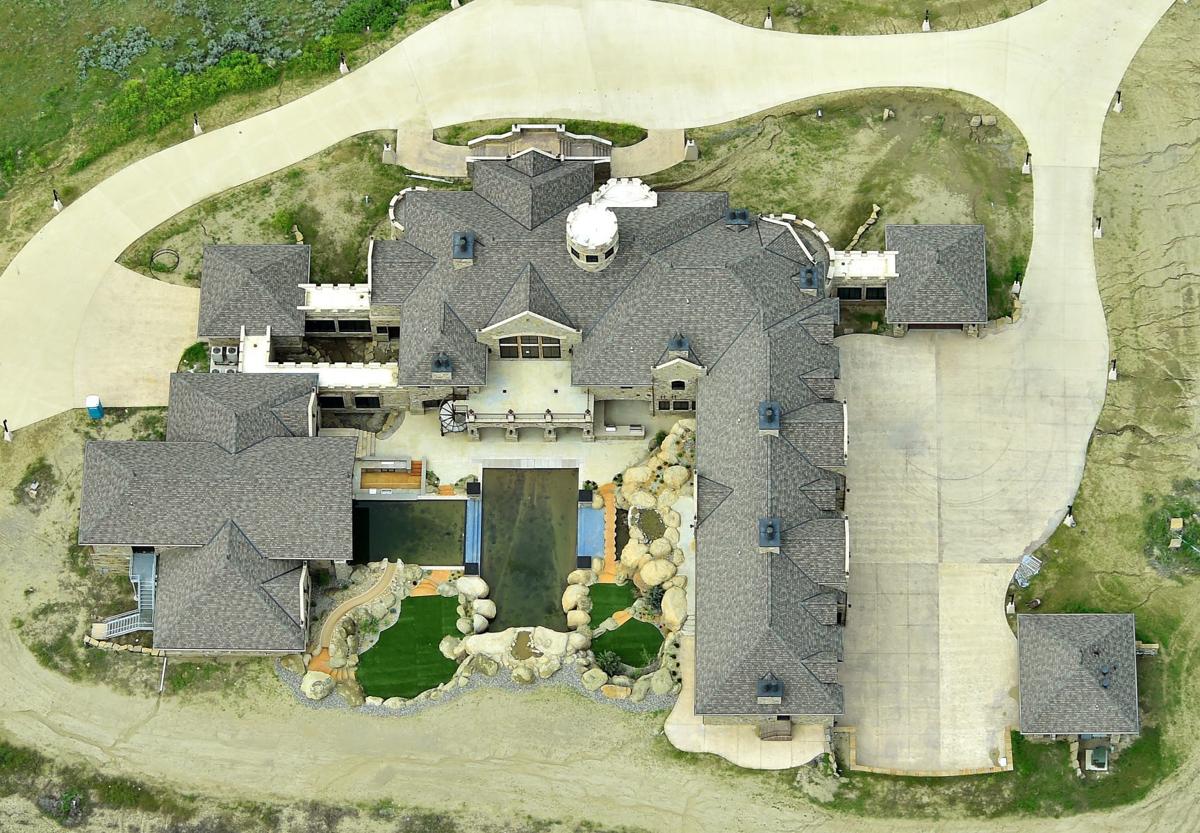 A construction couple who built a con artist's Billings mansion has pleaded guilty to tax evasion.
James and Timilynn Kisling, owners of Kisling Quality Builders, admitted to not paying $320,000 in taxes. In doing so, the couple avoided reporting more than $800,000 in profits on the mansion construction for Larry Wayne Price Jr.
Price, a former vice president of Signal Peak Mine, pleaded guilty in December 2018 to several counts of wire fraud, money laundering and lying to federal investigators about an abduction scheme in which he falsely claimed to be kidnapped by bikers. The charges stem from coal and real estate scams in which the Virginia man stole $20 million from three companies.
The Price mansion is the largest single-family residential building ever constructed in Billings. At 26,000 square feet, the mansion's construction costs are estimated at more than $10 million.
In the Kisling case, federal prosecutors accused the couple of working with Price to hide their income from constructing the mansion. The Kislings built a separate $526,132 home for themselves and rolled the cost into the price of their client's $10 million mansion. Price then deducted the costs of the Kislings' home from what he paid them, which meant the compensation was never reported to the IRS as income.
On financial reports for the mansion's construction, the Kisling home was identified as the "Price Guest House," according to prosecutors.
In year two of the mansion's construction, the Kislings needed $275,000 for a Wyoming land buy. Price loaned the money to the Kislings. The loan was then listed as a construction cost for the "Price Guest Home" instead of compensation paid to the Kislings. Like the money that paid for the Kislings' home, the Wyoming land loan was also not reported as income to the IRS.
While the Kislings pleaded guilty to the charges, they disagreed with the amount of taxes owed to the IRS. The IRS claims the taxes owed are $327,664, roughly $7,000 more than what the Kislings acknowledge.
The Kislings made their plea to U.S. Magistrate Judge Timothy J. Cavan. Cavan will now recommend the pleas be accepted by U.S. District Judge Susan P. Watters.
The Kislings have been released from custody. A sentencing date hasn't been set. The maximum penalty for two counts of tax evasion is five years in prison and a $100,000 fine, plus prosecution costs and three years of supervised release.
James Kisling is 51. Timilynn is 44.
Sign up for our Crime & Courts newsletter
Get the latest in local public safety news with this weekly email.