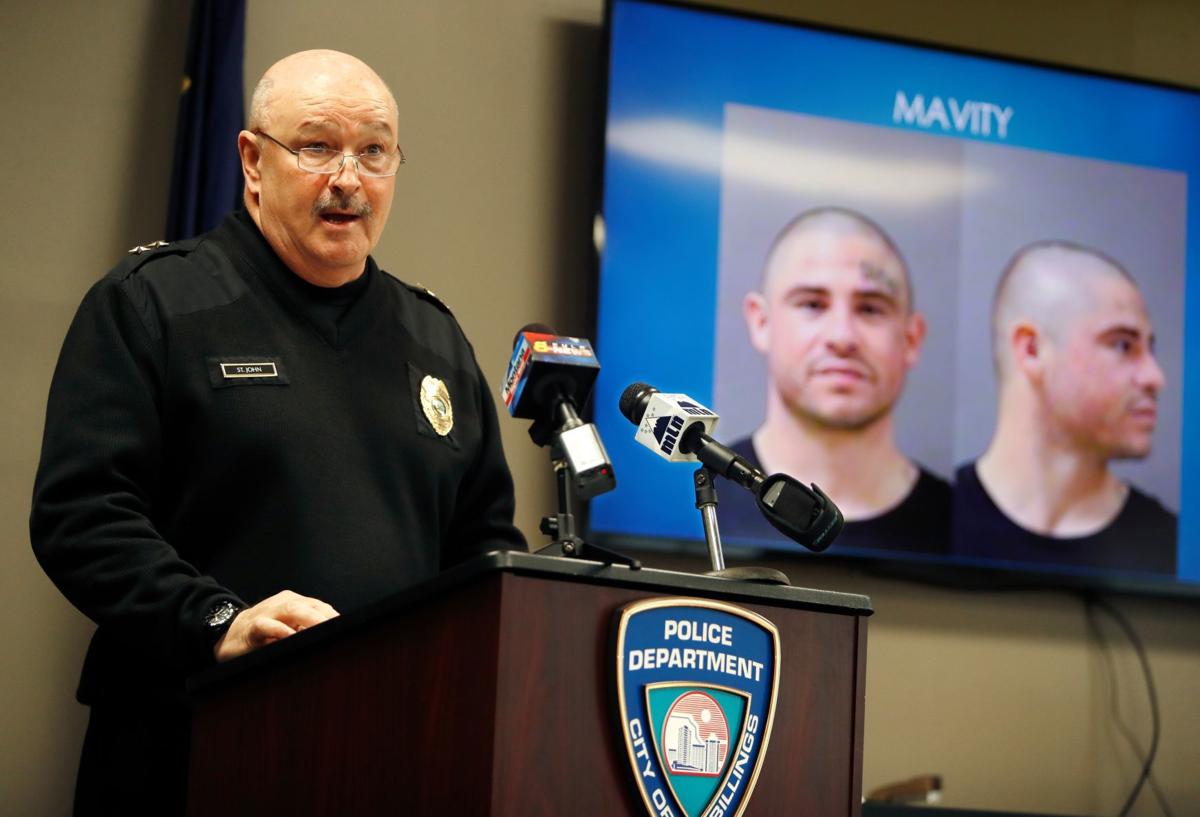 In Montana, law enforcement officers have shot and killed at least 39 people since January 2012, according to a Gazette review of public records and past news reports.
For each of those fatal encounters, the result of the coroner's inquest — those that have been completed — has been the same. The officers were found justified in shooting and killing a suspect, sometimes after less than 10 minutes of jury deliberation.
And while the results have been uniform when an officer-involved shooting fatality is under review, the approaches to the investigations and subsequent inquests can vary substantially across the state.
An uneven system of justice
Montana has no laws requiring law enforcement agencies to bring in independent investigators when their officers kill people in the course of duty. And while coroner's inquests are mandated for any instance in which a person dies while in custody (including suicides in jail or during a traffic stop), the law allows officials broad discretion to influence the proceedings.
Coroner's inquests are referred to in legal terms as "investigatory proceedings," seeking to simply flesh out available evidence in the pursuit of truth. They differ from civil and criminal trials, which are set up as adversarial contests between the defense and either the plaintiffs or the prosecution. The jury's finding in an officer-involved shooting case then informs whether county prosecutors will pursue criminal charges against the officers.
Typically, law enforcement agencies involved in a lethal use-of-force incident in Montana call in either the state's Division of Criminal Investigation or another outside agency to conduct the homicide investigation. During the 2016 coroner's inquest into the police shooting death of Sean Patrick O'Brien in Livingston, Park County Attorney Bruce Becker asked Gallatin County Sheriff's Lt. Arlyn Greydanus why his agency took the lead on the investigation.
"(Livingston Police) Chief Johnson felt it was necessary, again, to bring in an independent agency," Greydanus replied, noting that DCI agents were spread too thin at the time to assist.
The state's seven major cities have adopted similar policies for those incidents, with the exception of Billings. With jurisdiction over 10 percent of Montana's population, the city police department is responsible for 33 percent of all fatal officer-involved shootings in the state.
Billings Police Chief Rich St. John has previously said this stems from the relatively low number of available agents at DCI, compared with the high number of officer-involved shootings in the city. In the other cases reviewed by The Gazette, the only other agency to conduct investigations into its own officers' fatal shootings was the Yellowstone County Sheriff's Office.
Following the investigation, the county attorney will work with the parties, including family members of the victim, to schedule an inquest. Typically, these take place within six months to one year after the incident.
But in Mineral County, it's been nearly four years since the shooting death of Mark Keckhafer, with no coroner's inquest scheduled to date.
Keckhafer, 54, was shot and killed on Aug. 7, 2015 by a sheriff's deputy who stepped out into an alley that Keckhafer was driving down, according to statements made by then-Sheriff Tom Bauer to the Missoulian. Bauer said Keckhafer appeared to be drunk and had swerved in an apparent attempt to hit the deputy.
But key details from the subsequent DCI investigation, including possible video footage, testimony or other evidence that could bolster the deputy's account, have never been released.
Since the shooting, Mineral County has had at least three county attorneys come and go, according to current county attorney Ellen Donahue. Since taking office in January 2017, she said she has been chronically understaffed amid a high volume of cases.
"We did get the final report (from DCI) on that in December of 2017," Donahue said. "I just have been swamped."
Department of Justice spokesman John Barnes said in an email that DCI turned the case over the county attorney's office in November 2017, more than two years after the shooting. That the delay may have been partly due to a high case load at the time, he said, but noted that "every investigation is unique and so they're never really apples-to-apples."
Donahue said that having recently hired a deputy county attorney, she hopes to schedule an inquest into the Keckhafer shooting sometime this summer.
But the results of coroner's inquests, while not legally binding, are typically relied on by county attorneys to guide whether any charges should be brought against the officers.
Should a coroner's inquest jury determine that the Mineral County deputy was not justified in killing Keckhafer, it would be within Donahue's discretion to decide whether to bring any criminal charges against the deputy. She pushed back against the idea that a more than four-year lag in the process could undermine her ability to prosecute the case if it comes to that.
"I've talked to a couple people who were involved in it," Donahue said. "I feel like, from my understanding … the primary witnesses are still available and around."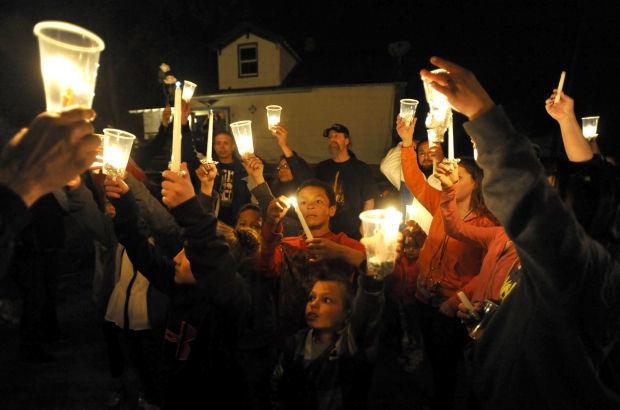 Double standard
When the inquests are held, the evidence presented and the degree to which the officers' decisions are scrutinized often rest in the hands of colleagues. While exceptions exist, the county attorneys or their deputies that lead the process typically have a close working relationship with the law enforcement agency responsible for the death.
No one represents the family of the deceased during an inquest. A pair of recent cases in Billings and in Yellowstone County offer glimpses at how the county attorneys' approaches in the inquest differed from those of private attorneys hired by the families.
In the fatal shooting deaths of both Loren Simpson and Richard Ramirez, coroner's juries quickly cleared the officers of wrongdoing, yet civil suits later yielded a combined $1.8 million in settlement money from the county and city.
Nate Wagner, who represented the families in both civil cases, said the Simpson case illustrates the difference between the standards to which officers and private citizens are held after they shoot and kill a person.
"These are all objective, reasonable-person standards. Those two standards should not be different," he said.
When a federal judge issued an order that denied the officers legal immunity for killing Simpson, she noted that by the officers' own admissions, the video footage from their cruiser showed Simpson attempting to drive around them before they opened fire.
"What the officer perceives and what the truth is shouldn't be different," Wagner said. "If a private citizen took the actions the (deputies) took, what would have happened to them?"
The standard of proof in an inquest is notably different from a criminal trial. Coroner's juries are asked to determine whether they think the officer "reasonably believed" that lethal force was necessary to prevent death or serious bodily harm to themselves or another person. In Montana, guilt in a criminal trial must be proved beyond a reasonable doubt, meaning prosecutors have a much higher standard to meet.
And in coroner's inquests, juries are only required to reach a majority consensus. In criminal trials, the verdict must be unanimous.
"The correct result, unsatisfactory though it may be, could be an inquest finding an unjustified killing, but the prosecutor doesn't think he can make it stand up beyond a reasonable doubt," said Paul MacMahon, a London School of Economics law professor who studies coroner's inquests. "That might be an appropriate result."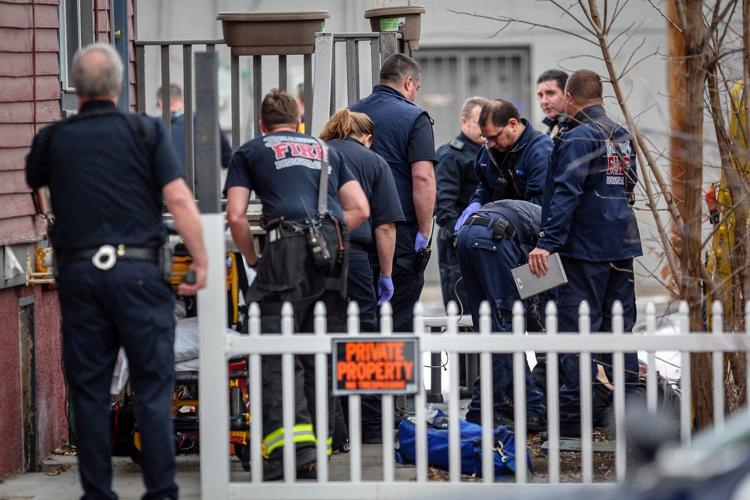 Outside the state's jurisdiction
Not every Montanan killed by law enforcement in the state gets a public hearing. The system becomes even more opaque when Native Americans are killed by officers within Montana's seven Indian reservations.
The FBI serves as the lead investigator in those cases, and turns the files over to the U.S. Attorney's Office when it completes its work. In two recent cases, the U.S. Attorney's Office declined to pursue charges against the officer, but released no additional information on the incidents.
Clay Spotted Bear, 19, was shot and killed in March 2014 by tribal police on the Blackfeet Indian Reservation.
And in April 2018, a Bureau of Indian Affairs officer shot and killed Ruben Stewart, 36, as he stood near the entrance to his home on the Crow Reservation.
In Stewart's case, even a lawyer representing the family in a recently-filed lawsuit against the BIA has been unable to obtain any official information on the shooting.
Billings-based attorney Robert Stevens said the BIA refused to release any information, citing an "ongoing investigation," and said he expects to wait about two years for the FBI to provide investigative information under the Freedom of Information Act. A separate FOIA request submitted by The Gazette also remains unfulfilled.
Other paths for review
Montana's system for determining justifications in officers' use of lethal force is not unique in the U.S. At least 17 other states, mostly in the South and West, still conduct coroner's inquests, according MacMahon, the law professor.
In his 2014 scholarly article on the quasi-judicial system published in Yale Law & Police Review, MacMahon argues that the inquests, which are a sort of legal artifact dating back to England and the early American colonies, offer a level of transparency that many other states lack.
Many states relegate the responsibility to grand juries, which in several recent high-profile police shootings have been used to determine whether to issue indictments against officers involved. The practice has come under fire, however, with the proceedings occurring behind closed doors and records of them typically being withheld from the public.
And some other states without grand-jury processes, including Tennessee, where a recent slaying of a suspect by U.S. Marshals grabbed national headlines, those local prosecutors have the sole discretion on whether to charge the officers involved with a crime.
"The value of the inquest is that if it is designed in the right way, it can seek truth and uncover important evidence and lead to some kind of public statement about what happened," MacMahon said.
But, he also acknowledges that reforms are needed in many cases to improve the process and to eliminate conflicts of interest.
Richard Moench has for 33 years been the county attorney in Toole County, where a recent officer-involved shooting in the small town of Kevin remains under investigation by the state Division of Criminal Investigation.
Moench called Montana's coroner's inquest system a "good preliminary step" in determining whether officers were justified in lethal use of force, noting that it offers a level of transparency missing from other states' proceedings.
But he also said that his office recused itself from an inquest involving officers from the Toole County Sheriff's Office, owing to the inherent relationship between the two agencies.
"I would, and that's why I've gone into other counties for these," he said, noting that he was brought into Glacier County several years ago for the same reason.
In Clark County, Nevada, which includes Las Vegas, officials enacted reforms to the coroner's inquests that required an independent attorney to serve as the hearing officer and allowed an ombudsperson to represent the victim's families and cross-examine witnesses. Those reforms were successfully fought by police associations, however, leaving what MacMahon called a "hopelessly watered-down" version in place.
"For me, that's how you do it," he said, referring to the original set of reforms. "You have a presiding officer who is independent from the police, and an opportunity for input into the proceedings by representatives of the victim's family or victim's estate. If you don't have those things the danger is the inquest jury is just a rubber stamp for the views of the county attorney."
Sign up for our Crime & Courts newsletter
Get the latest in local public safety news with this weekly email.