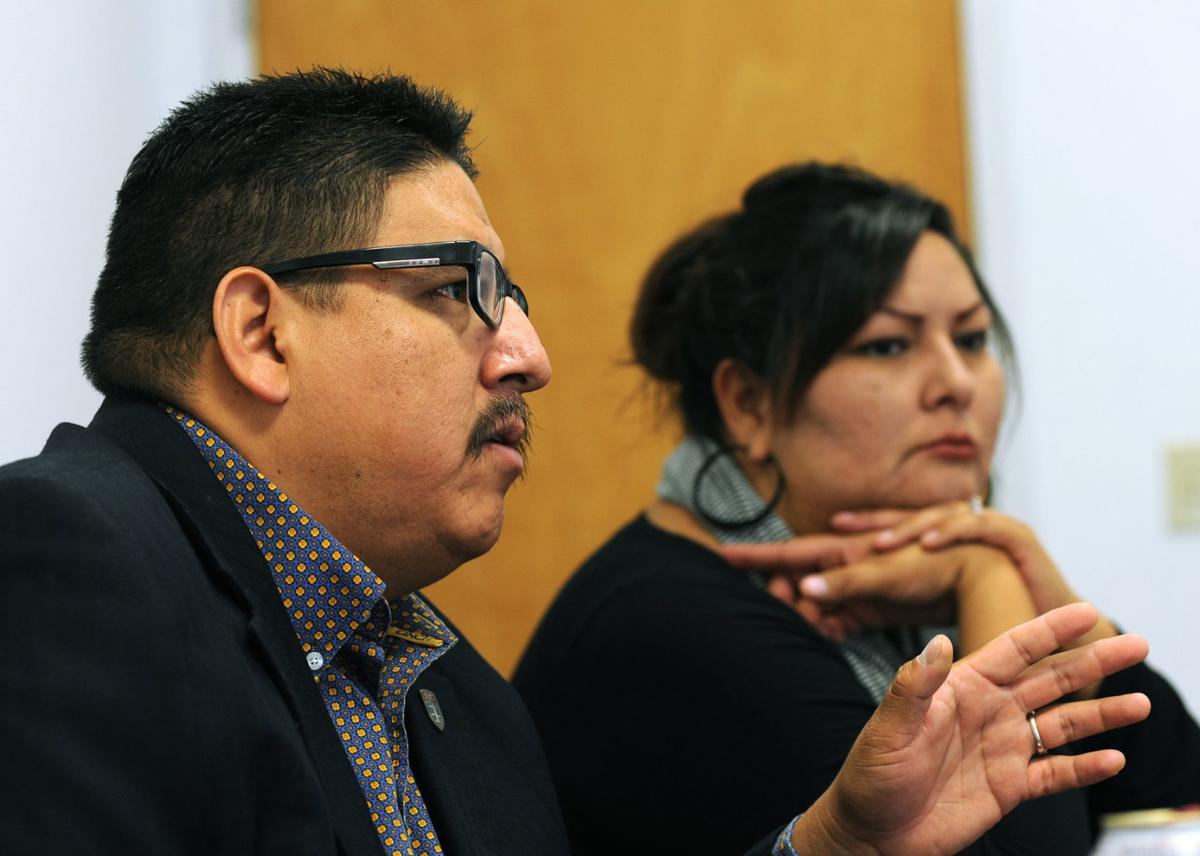 The former chief judge and court administrator for the Crow Tribe have sued over their termination, claiming a flawed investigation led to their ouster.
In a lawsuit filed in U.S. District Court on Monday, former Chief Judge Leroy Not Afraid and former Court Administrator Ginger Goes Ahead challenged allegations against them of financial mismanagement and nepotism aired in early 2018, shortly after an annual federal audit.
Not Afraid and Goes Ahead named as defendants the federal government and two Department of the Interior employees who conducted the annual audit of the Crow Tribal Courts federal contracts, Louise Zokan-Delos Reyes and Jo-Ellen Cree.
Not Afraid and Goes Ahead characterized the audit report and corrective plan of action as an overreach by the Department of Interior employees.
"Both are an attempt to intervene in internal Crow politics in order to tilt the balance of power toward the Executive and Legislative branches by stripping the Judicial Branch of its autonomy," the lawsuit read.
The plaintiffs said that when the BIA designated the Crow Tribal Court's federal contract as "high-risk," it was in retaliation against Not Afraid, who had reported a capacity violation at the BIA jail in Lame Deer to then-Congressman Ryan Zinke. 
Not Afraid and Goes Ahead also challenged several of the findings in the audit, including that $44,804 in federal contract dollars for the Crow court were used to buy a 2016 Chevrolet Tahoe that then went missing.
The SUV was never purchased, the plaintiffs said. A voucher was written for the car's purchase, but that never translated into a check, they said, pointing to the fact that no $44,804 check was issued from the court's bank account.
Not Afraid and Goes Ahead also said that a disputed 90-day severance payment to Not Afraid's wife, Sheila Not Afraid, who was an associate judge, was legal. They said the payment was standard for all outgoing elected officials. Sheila Not Afraid's severance was $21,320, according to a BIA copy of the report.
Sheila Not Afraid lost a re-election bid to Associate Judge Michelle Wilson in 2017. Federal auditors found Wilson was being paid less than her predecessor, and less than the clerk of court.
The auditors concluded that Not Afraid re-hired his wife after her failed re-election bid, but the new lawsuit called that "patently untrue," saying no employment offers were ever extended to her after her term expired.
Finally, Not Afraid and Goes Ahead disputed the audit's findings that they created a hostile work environment for Wilson after she beat Not Afraid's wife in the election. They cited a conclusion by the Judicial Ethics Board that said as much, although the board also recommended the Legislative Branch remove Not Afraid as chief judge.
Crow legislators did so later that month, in October 2018, on a 12-3 vote. At that time, the Legislative Branch also removed Associate Judge Kari Covers Up.
It was not immediately clear when Goes Ahead was terminated.
The defendants have yet to respond. It was not immediately clear who represented them.
Sign up for our Crime & Courts newsletter
Get the latest in local public safety news with this weekly email.