Larry Price, a former executive at the Signal Peak mine near Roundup, said that of the roughly $40 million he stole through fraud schemes and unrepaid loans, the coal mine was his No. 1 victim.
Price estimated he, along with former mine CEO Brad Hanson, stole $20 million from their employer over a period of years. Price left the mine in 2017, and his employment was officially terminated in early 2018.
Price's comments came during testimony in U.S. District Court against Stephen Phillip Casher, who is on trial for allegations he wrongly approved bank loans to Price without disclosing his private financial dealings with Price. Casher is a former loan officer and market president with Rocky Mountain Bank.
Of the $20.3 million in thefts Price pleaded guilty to, and for which he faces restitution, just $2.3 million was against the mine.
However, Price stole closer to $20 million in total from the mine, he told a jury this week.
Price said Hanson was his partner, and that the two would submit false invoices, bill for more overtime hours than worked and bill for more products than they delivered.
At an earlier court hearing in a connected case, Assistant U.S. Attorney Colin Rubich referred to Signal Peak mine as a "den of thievery."
Hanson died in February. No charges were filed before his death.
Mark Parker, Casher's defense attorney, asked Price if it was fair to say the government let him plead guilty to "a very small portion of the crimes you committed?"
Rubich, the prosecutor, noted through questioning of Price that the government didn't know about the full extent of Price's roughly $40 million in thefts until Price told them.
Price said prosecutors also didn't know he was giving Oxycontin to Hanson until he told them.
The defense underscored Price's statements about the pain pills as another possible charge that was never brought against him.
Clair Howard, a spokeswoman for U.S. Attorney Kurt Alme's office declined to comment on charging decisions related to Price. Price is set to be sentenced in August, and the office doesn't comment on active cases.
"In addition, relevant conduct matters at sentencing because the court is required to consider the entirety of criminal conduct related to a conviction," wrote Howard.
Signal Peak mine has 260 employees and produced roughly 23,000 tons of coal a day in 2018. It is the state's only underground coal mine.
The owners of the mine had little presence locally, which helped make it easier for his and Hanson's fraud schemes, Price said, in response to questioning by prosecutors. The mine's ownership is split among Wayne Boich, of Ohio; FirstEnergy, of Ohio; and Gunvar Group, a commodities trading company based in Switzerland.
Price created a company called 3 Solutions that sold chemicals to the Roundup mine where he worked. The chemicals were used to limit coal dust from flying off coal packed into rail cars during transportation.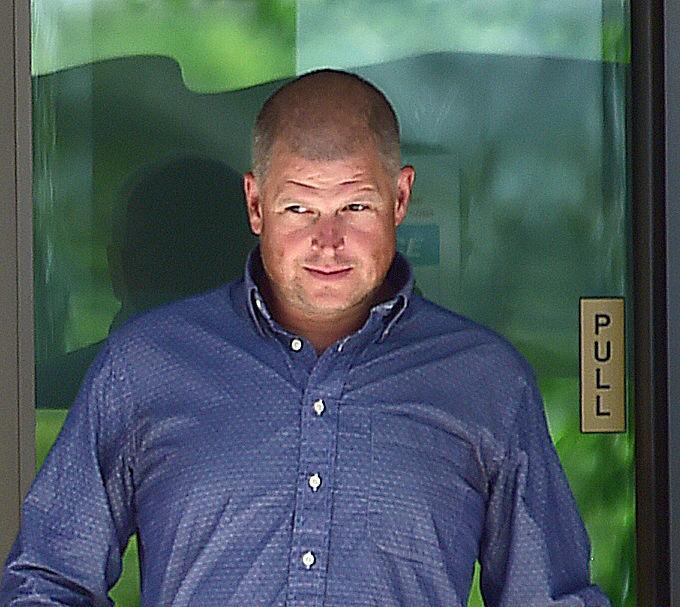 At the time Price created the company, the mine was considered a credit risk and could not get financing. Price said that while the mine owners were OK with the chemical sales arrangement initially and understood its purpose, he agreed that 3 Solutions eventually "became a vehicle for fraud," as Rubich asked.
Some of the limited liability companies that Price and Hanson used to funnel money were put in their wives' names: Amy Price and Chandra Hanson. Price said he and Hanson were still running the businesses, but that "me and Brad always kept our names off the businesses."
In early 2016, Price borrowed $2 million from Extra LLC, an entity controlled by Casher and Wyoming investor and doctor, Robert Schlidt. On the same day, Casher on his own loaned Price $700,000 because of cash flow problems, he said.
"By this time, are you essentially making up projects?" Rubich asked.
"And are you using loans to pay loans to pay loans?" Rubich asked.
Price made headlines in 2018 when he staged his own abduction in Virginia, leading to a manhunt complete with helicopters and search dogs. Price told the FBI he'd been kidnapped by a motorcycle gang, The Pagans, but later admitted he'd faked it.
A former Billings mansion owner with deep ties to the coal industry has pleaded guilty to federal charges of wire fraud, money laundering and …
Price was asked to explain the fake kidnapping this week to the jury in Casher's trial, in order to lay out his criminal convictions before delving into his financial dealings with Casher and the bank.