Tuesday, a courtroom proceeding will begin determining whether police were justified in opening fire on a Shepherd man east of downtown Billings in January, killing him after he allegedly fired first.
The coroner's inquest will focus on the details leading to the Jan. 20 fatal police encounter with 26-year-old Chance Mavity.
Police were at the time responding to a pawn shop owner's report that three people, including Mavity, were trying to sell stolen items. Neither officer involved in the shooting was injured, although bystanders said they saw Mavity holding a handgun.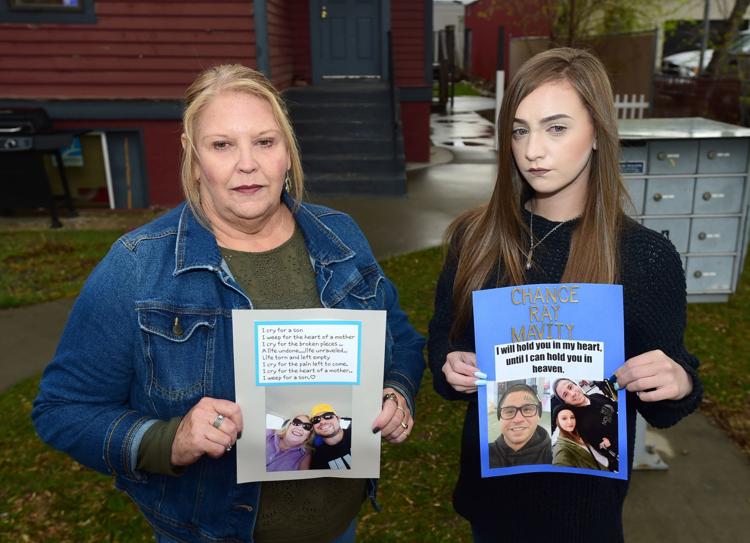 Still, those who knew Mavity before his final moments described a different man. Despite struggles with meth addiction and an early introduction to the criminal justice system, he was remembered as a loyal friend, a dedicated father to three little girls, an Army veteran and a loving son.
"It was an end result, but it's not who he was," said Wendy Page, Mavity's aunt. "He wasn't a monster. He was lost. And I know now he isn't in pain any longer and he doesn't have to fight his demons anymore."
Born in April 1992, Mavity was adopted soon after by Betty Jean Mavity and her husband, Page said. He grew up in Shepherd, and as a youngster honed his natural athleticism. Page described him as an avid snowboarder and skateboarder, who also played football and baseball, wrestled and raced off-road motorcycles.
He was a sharp student, Betty Jean Mavity added, but started using drugs when he was about 16. Soon after, he developed an addiction to meth.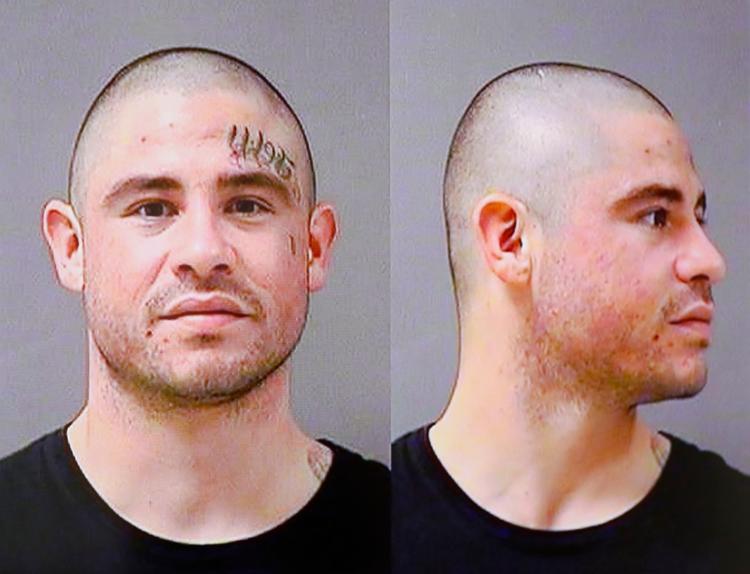 At age 18, Chance Mavity and several other teenagers were involved in a brawl in Fromberg, after which he landed a felony assault conviction for using brass knuckles. He was also armed with a handgun, according to court records.
As his mother explains it, much of Chance Mavity's life over the following years was spent on a treadmill not uncommon to meth addicts: getting clean in rehab, eventually reverting to his meth addiction, landing back in jail or prison, and then repeating the cycle.
During a two-year stint in the military, he excelled under the Army's structured setting, but he relapsed after his discharge.
"That drug gets hold of them and there is just no rhyme or reason except how I'm going to get my next one," Betty Jean Mavity said. "When he got on meth, he was a different person. I hate that drug."
But for a brief time, starting in September 2017, Chance appeared to turning things around. Fresh out of prison and on pre-release in Missoula, he appeared to be finally staying clean and excelling at a factory job in nearby Bonner, where he met Fabian Bernal.
"I see this guy coming into my station, and you know he had like a bunch of tattoos, his face was tattooed, the first think I thought was this guy could give me a little bit of trouble," said Bernal, who had just moved to Missoula from California three months earlier. "He told me his story that he was in the prison pre-release, that he just wanted to start a new life, get an apartment, better position in the job ... At that time, people didn't seem to like Chance because of how he looked. But I like to help people, and I decided to help him."
You have free articles remaining.
Bernal's own life outside of work, as he describes it, is characterized by clean living. He doesn't drink or do drugs, doesn't smoke and works out regularly at the gym. He knew his new friend needed direction, so he took him under his wing, and Bernal said they spent nearly all of their free time hanging out, mostly at the gym, or watching movies at Bernal's place. Bernal would make sure Mavity completed his pre-release paperwork and helped him with managing his money.
For more than a year, Bernal's friend appeared to be getting better.
The two would talk about Mavity's daughters. And, they would keep busy at the factory, and then work out for hours at the gym. Occasionally Bernal would ask Mavity if he ever felt tempted to do drugs, but his friend seemed more interested in regaining a foothold in his life and being a better father.
"He was never wanting to get drugs or anything. He was mostly focused on getting proteins or supplements," Bernal said.
But by the end of 2018, they started drifting apart. Mavity returned to the Billings area, took a new job and started hanging out with different people, Bernal said. They stayed in contact, but with less frequency. At one point, Bernal's boss got a call from Mavity's landlord, saying he hadn't paid his rent.
"For me that was super weird because he always paid his bills on time, he never missed a payment," Bernal said. "I guess where he was getting into trouble again, and drugs and stuff, he just didn't want me to know, because I feel like he didn't want me to be disappointed."
At home in Shepherd last Thanksgiving, Mavity's parents also noticed the change. His mother told him he couldn't stay at the house while he was using meth. Christmas Day was the last time she saw her son alive.
"That's when we noticed things were — he was wearing his hoodie up over his face, and things like that, and we knew something was up," Betty Jean Mavity said. "If I'd have gone with my gut instinct, I would have put him back in jail right there for breaking parole."
By the time he entered a Billings pawn shop with two others on Jan. 20, Chance Mavity was wanted for a parole violation. His family had been pleading with him to turn himself in, but he had refused.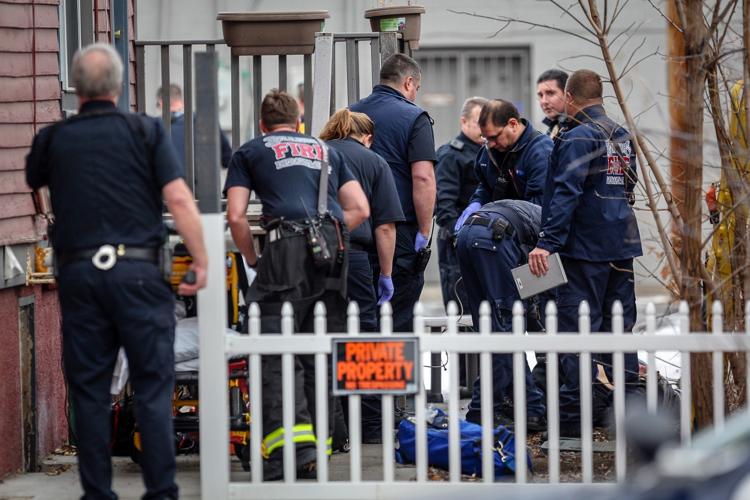 "We know he had said that he won't go back to jail, he won't go back to prison," Betty Jean Mavity said. "We've all tried to talk him into coming, but he just wouldn't."
Speaking about one week after Mavity's death, Page said she was still processing the jarring event. But she couldn't find any reason to fault the police for firing the fatal shots.
"I really don't know. I'm not a vindictive type of person," she said. "Do I wish they hadn't shot to kill him? Yes. I wish that with all my heart. But it didn't work that way."
Billings has one of the highest rates of fatal police shootings among U.S. cities of similar size and has contributed half the fatal police sh…