A Billings businessman who claimed he was abducted by a biker gang in Virginia is scheduled to admit charges of wire fraud, money laundering and lying to federal investigators, according to documents filed in federal court.
Larry Wayne Price Jr., 38, would also be on the hook for $23 million in restitution under a plea agreement filed last Thursday in U.S. District Court in Billings.
Price is scheduled to appear Tuesday for the change of plea hearing.
In court documents filed Monday, federal prosecutors wrote that Price and several other people "routinely conducted financial transactions designed to mask" more than $20 million Price stole from three companies during a roughly 18-month span ending in April. No other suspects are named in the charges against Price, and federal prosecutors did not appear to have filed charges publicly against any co-conspirators as of Monday afternoon.
Price is a former vice president of surface mining activities at Signal Peak Energy, a company that operates a coal mine near Roundup, and has been associated with other businesses in the Montana and Virginia. He is also known locally as the man behind a more than $10 million, 26,000-square-foot mansion that is the largest residential building ever constructed in Billings.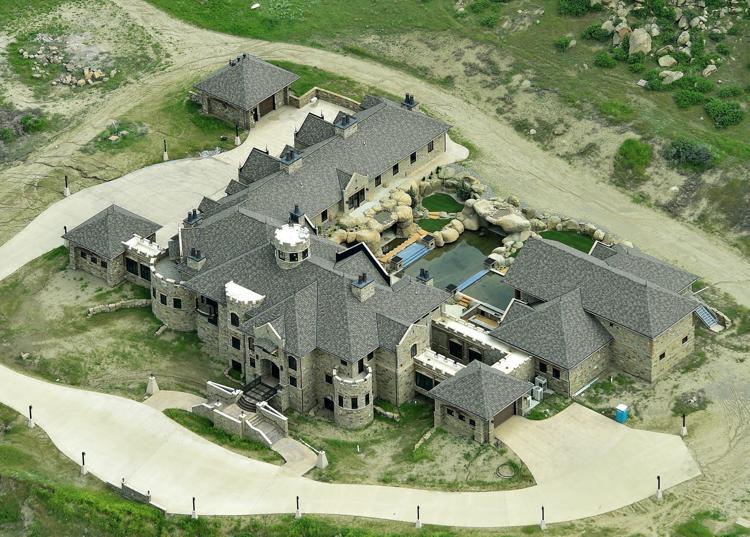 Prosecutors allege that Price's fraudulent activities began during the fall of 2016, when Price obtained a $7.5 million loan from Three Blind Mice LLC, a Wyoming firm looking to invest in coal-related activities. The loan was provided on the basis that Price had secured a contract with a Pennsylvania coal company to install mining equipment, yet the deal appeared to be nonexistent, prosecutors state.
Price is also accused of defrauding Ninety M LLC, another Wyoming firm, several times while he was acting as the company's representative. On two separate deals, Price inflated the costs by about threefold and pocketed the difference. Several other loans from the company were simply stolen, prosecutors allege, for a total of $10.4 million in fraudulent transactions.
You have free articles remaining.
Keep reading for FREE!
Enjoy more articles by signing up or logging in. No credit card required.
Federal prosecutors also accuse Price of defrauding Signal Peak while he was an executive with the company, obtaining $2.3 million for mining equipment that he never purchased.
In a separate criminal case, Price is also accused of lying to federal investigators in Virginia after his disappearance in April.
Court documents state that his wife, Amy, reported him missing April 18 shortly before 2 a.m. A driver found Price that night on the side of the road in the Virginia county in which Price lived.
He was charged with lying to federal investigators after he allegedly claimed that a West Virginia biker gang had abducted him, drugged him and robbed a business he owns in Virginia. He allegedly altered his story with more fabricated claims that, according to court documents, were at odds with video surveillance taken at his business and a local restaurant where he said he met with a member of the gang.
Later, a female acquaintance of Price's came forward with a story about how she and Price made plans in February to disappear together, according to prosecutors. Price was charged with lying to investigators in U.S. District Court in Virginia in May.
Trevor McMurray, a special agent for the Internal Revenue Service, testified during Price's initial appearance on those charges that federal investigators in Virginia had been looking into Price's financial activities since 2012, according to a transcript of the hearing.
The plea agreement calls for Price to plead guilty to three counts of wire fraud, one count of conspiracy to commit money laundering and one count of making false statements to investigators.
Each count of wire fraud and money laundering carries up to 20 years in prison. The latter charge is punishable by up to five years.