Law enforcement used DNA taken from a Walmart in Iowa to identify a former truck driver suspected of killing two women and abandoning their bodies near Wyoming highways decades ago, according to court documents unsealed Wednesday.
Authorities on Wednesday morning arrested the former trucker, Clark Perry Baldwin, 59, at his home in Waterloo, Iowa. He faces two counts of first-degree murder in connection with the deaths of "I-90 Jane Doe" and "Bitter Creek Betty." Although the women's bodies were found in 1992, they have never been identified.
In addition to the Wyoming prosecutions — which will be held in Sheridan and Sweetwater counties — Baldwin faces another two murder charges in Tennessee that allege he killed a pregnant woman in 1991. He will be tried there before answering to the allegations in Wyoming.
"I don't know what the Webster's Dictionary definition of a serial killer is," Wyoming Division of Criminal Investigation Commander Matt Waldock said by phone Wednesday. "But that's what I'd call him."
The death of the woman now known as Bitter Creek Betty has been public since her body was found by another trucker on March 1, 1992, when she stopped at the Bitter Creek truck turnout on Interstate 80 in Sweetwater County. The female trucker informed law enforcement of the corpse, and an autopsy determined that the woman was strangled before being killed by a puncture wound in the face consistent with an ice-pick attack. Snow was found packed under her body, which authorities have said could have been left at the side of the highway for months before it was discovered.
Authorities recovered fingerprints from the scene, but they couldn't find a match. An Arizona tattoo artist said he thought she was a Hispanic woman who had hitchhiked around the country, but couldn't otherwise identify her.
In April of the same year, state transportation workers workers found a body in Sheridan County. That victim was also not identified, and investigators called her "I-90 Jane Doe."
The investigation
Court documents filed earlier this year in Sheridan County Circuit Court and made public following Baldwin's arrest lay out details of the investigations conducted by Wyoming DCI and the Tennessee 22nd District Attorney General's Office that led to investigators' arrest of Baldwin in the cold cases. Shortly after the discovery of I-90 Jane Doe, an autopsy determined that the victim was a white woman who was about 2-½ months pregnant when she was killed, the documents state.
The forensic pathologist found that she had likely sustained a blow to the head but did not determine a cause or manner of death. Semen was found on her genitals, the documents state. That yielded a partial DNA profile.
In 2006, DCI asked a research scientist at the University of Wyoming to examine evidence from the Interstate 90 crime scene. The body of I-90 Jane Doe, the researcher determined, was placed at the crime scene about two months before the transportation workers' discovery.
A year later, DNA swabs taken from Bitter Creek Betty's genitals and an ice sample from the crime scene brought back a complete DNA profile, the documents state. That did not, however, match any information in state and federal DNA databases, according to the documents.
In 2012, the Wyoming State Crime Lab found that the DNA taken from Bitter Creek Betty's body matched the DNA found on I-90 Jane Doe's body, the documents state.
The role of DNA
Then, in May of last year, DCI agents spoke with a Tennessee investigator who had reopened the 1991 investigation, the documents state. The DNA in that case — when uploaded to a national database — matched the DNA in the Wyoming cases. The victim in that case — who is referred to as Pamela McCall in Wyoming documents but as Rose McCall in a Tennessee press release — was 20 weeks pregnant at the time of her death. She, like the two women in Wyoming, was found near the side of a road. According to the court documents, near her corpse were skid marks left by a tractor trailer. She had been strangled to death.
In June of last year, DCI agents met with investigators for the Tennessee prosecutor's office. Those investigators turned over clothing taken from the body of McCall, according to the documents. When Wyoming lab workers examined the clothing, DNA found there matched the DNA taken from the Wyoming crime scenes, confirming the database result. That DNA sample was submitted to a private lab and, when compared with a "publicly accessible DNA database," brought back a list of people potentially related to the suspect. 
The nature of the database is not fully made clear in the documents, and Waldock said early Wednesday evening that he couldn't immediately describe the DNA matching process. 
The description of the investigation in the court documents, though, is similar to the process that was used in the arrest of a California man two years ago on suspicion of being the Golden State Killer, whom authorities think killed a dozen people in California over the course of more than a decade.
Baldwin, according to the court document filed in Sheridan County, is linked to other cases: In 1991 he had been investigated in Texas on suspicion of sexually assaulting a woman there. He admitted to the crime and was released the same day. It is not clear if the alleged assault in Texas was ever prosecuted. As part of an Iowa homicide investigation dating to 1992, Baldwin's ex-wife told law enforcement that he had bragged about "killing a girl out west by strangulation and throwing her out of his truck," according to the documents.
In April of this year, investigators on an FBI task force took trash that they saw Baldwin throw in a dumpster, the documents state. They collected the trash. 
The FBI investigators also — after watching Baldwin handle merchandise while shopping at Walmart — then took the items and swabbed for DNA the handles of a shopping cart he used, the documents state. The Wyoming State Crime Lab found the DNA taken from the trash and the Walmart trip matched the DNA found at the cold case crime scenes.
On Wednesday morning, FBI agents and Tennessee investigators arrested Baldwin in Iowa, according to the DCI statement. He will be transported first to Tennessee to face two counts of first-degree murder. In that state, authorities can charge a person for murder of an unborn child, in addition to the charge alleging he murdered the expectant mother.
It is only after those charges have been resolved that Baldwin will come to Wyoming to face the cases here, Waldock, the DCI commander, said. Waldock added that because the woman in Tennessee had been identified by name, law enforcement thought it better for surviving family members to charge the case there first.
Waldock declined to say whether law enforcement thought that Baldwin could be linked to other homicides. He said, though, that he hopes the arrest will lead other agencies to examine their unsolved cases.
10 Montana 'Unsolved Mysteries' cases
Morris Davis Jr.
Montana has its fair share of unsolved homicides, and a few of them were featured during "Unsolved Mysteries" episodes. Among those featured was the 1985 murder of Great Falls pizza delivery man Morris Davis Jr.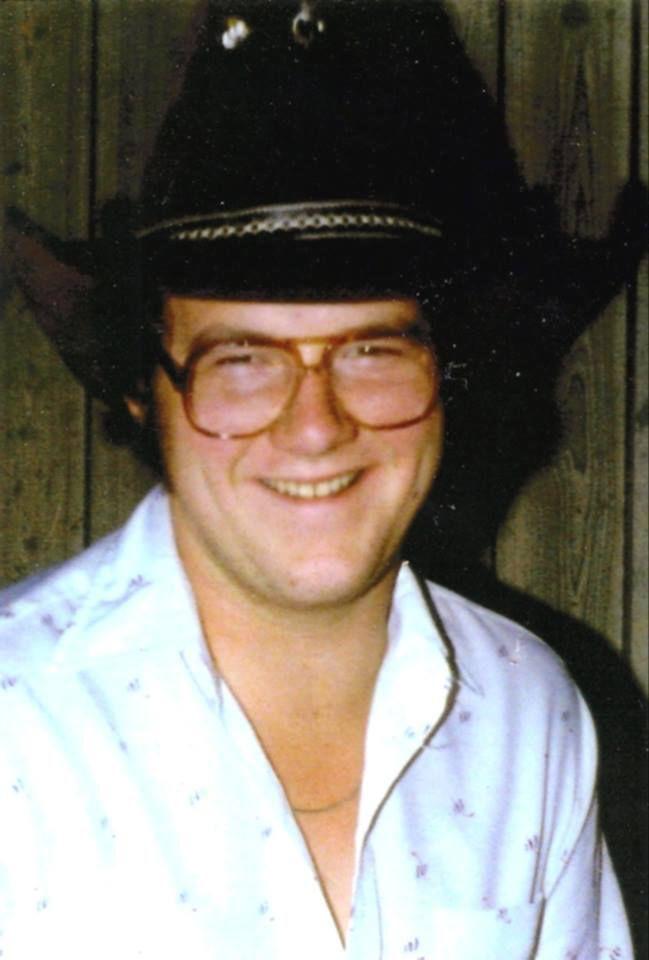 On the night of April 5, 1985, Davis was delivering a pizza to what turned out to be a vacant house in northwest Great Falls when he was ambushed at the door of the house. The assailant shot Davis nine times and left with his delivery wallet.
A second delivery person was sent to the house to look for Davis, and found the body. Among the first to respond at the scene was Davis' younger brother, Cliff, who was working as a paramedic and immediately recognized his brother as the victim.
No suspects were ever charged. Three years after the murder, a receipt for a .22 caliber pistol sold to a Great Falls pawn shop was found on the driver of a stolen car more than 180 miles away from Great Falls. Authorities learned that the gun had been stolen from a man living in Oregon. Ballistics tests linked the gun to the Davis murder, although the validity of those tests has been called into question.
Both the man who stole the gun and the man it was stolen from have been cleared of any involvement in the murder. Police later considered the possibility that Donald DuBray, who was convicted of the 1986 murder of a Great Falls convenience store clerk, had been involved in the Davis case. DuBray died in prison in 2016. The Morris Davis case remains unsolved.
Henry Plummer's Treasure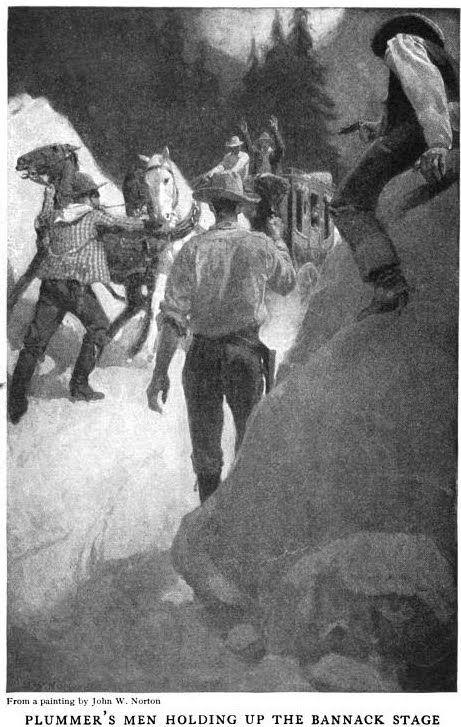 Organized law enforcement in the Montana Territory was nearly nonexistent when prospectors, hoping to strike it rich, showed up in the Alder Gulch area in the 1860s. As gold and other precious metals were transported across the territory, stage coaches and trains became popular targets for thieves.
These "road agents," as they came to be known, became the primary focus of the famous Montana Vigilantes, formed in 1863 in Virginia City. The vigilantes took to trying and hanging suspected criminals, often in public lynchings.
That same year, prospector, outlaw and former lawman Henry Plummer arrived in Bannack, where gold had been recently discovered. Plummer's outlaw past caught up with him, but not before he was elected sheriff of Bannack.
Unbeknownst to the people of Bannack, Plummer was also believed to be the leader of one of the Innocents, a large gang of highwaymen who had infiltrated mining operations and had stolen thousands of pounds of gold. As the Vigilantes took to rounding up the members of the gang, they began to realize the connection between the Innocents and Plummer.
Plummer was hanged in January 1864 by the Vigilantes, on a gallows that was said to have been constructed under his own orders as sheriff of Bannack.
Witnesses claimed that before his lynching, Plummer bargained with his executioners by offering to retrieve a valuable cache of stolen gold. He was hanged, along with two other suspected road agents, without revealing the location of the treasure.
The mystery of Henry Plummer's lost treasure was detailed in a May 2, 1990, episode of "Unsolved Mysteries." Though several people have claimed to have found the gold, there has never been a confirmation of its finding, or even of its existence.
The Unabomber
Perhaps the most famous Montana case detailed on "Unsolved Mysteries" was one of the first cases the show highlighted, in a September 1987 special that aired before Robert Stack replaced Karl Malden as the show's host.
Between 1978 and 1995, three people were killed and 23 more injured during a terrorist bombing campaign that spanned from coast to coast. Most of the targets were academics or business professionals associated with transportation and technology industries.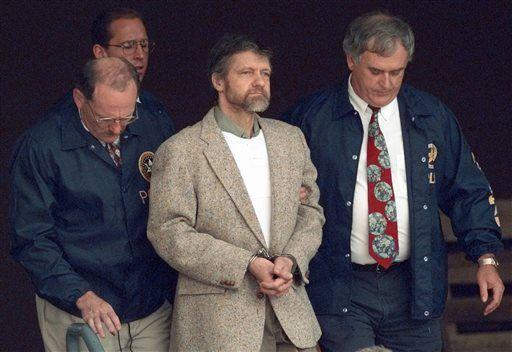 The three fatal bombings resulted in the deaths of computer store owner Hugh Scrutton in December 1985 in Sacramento, California, advertising executive Thomas J. Mosser in December 1994 in North Caldwell, New Jersey and timber industry lobbyist Gilbert Murray in April 1995, also in Sacramento.
The case's Montana connection wasn't revealed until authorities arrested Ted Kaczynski for the crimes in April 1996. Kaczynski had been living as a hermit in a small cabin near Lincoln since the early 1970s, assembling homemade bombs and either mailing them or delivering them by hand. He was sentenced to eight life terms without the possibility of parole in 1998, and is currently incarcerated at a federal supermax prison near Florence, Colorado.
John and Nancy Bosco
One of the few crimes featured on "Unsolved Mysteries" that were already solved at the time of airing, the investigation into the murders of John and Nancy Bosco was offered as evidence of a man's psychic ability during an October 1994 episode.
On Aug. 12, 1993, John and Nancy Bosco were murdered in their home in Ferndale, a rural community near Bigfork. Shortly after the murders, John's mother contacted Dannion Brinkley, a man who claimed to have psychic abilities, in hopes of finding clues to solve the case.
Brinkley, who said he gained his abilities after being struck by lightning, said the killer was a young, male acquaintance of the Boscos who knew the layout of their home. He also explained that the suspect was a student at a western college, and predicted that the suspect would be arrested in December 1993.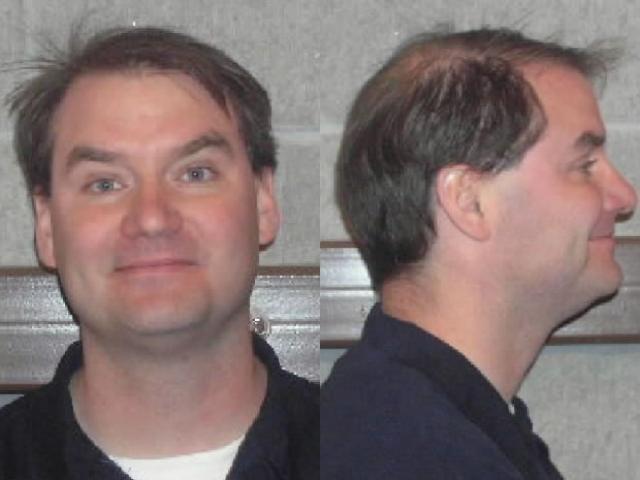 All of Brinkley's predictions turned out to be true when Joseph Shadow Clark was arrested on Dec. 7, 1993, at George Fox College, a Christian college in Oregon. The Boscos had moved from Boulder, Colorado, into a house they purchased from Clark's parents.
No motive was ever determined for the crime. Attorneys said Clark would have likely received a lighter sentence if he had provided a motive, but the killer claimed that he didn't know why he did it. He was sentenced to 220 years (later reduced to 150 years), and won't be eligible for parole until he is 60 years old. He remains incarcerated at the Montana State Prison in Deer Lodge.
Nyleen Kay Marshall
On June 25, 1983, 4-year-old Nyleen Kay Marshall went missing while on a picnic with her family near her hometown of Clancy, south of Helena. Several of the children Nyleen was playing with at the time claimed that they saw a man in a jogging suit nearby around the time Nyleen disappeared.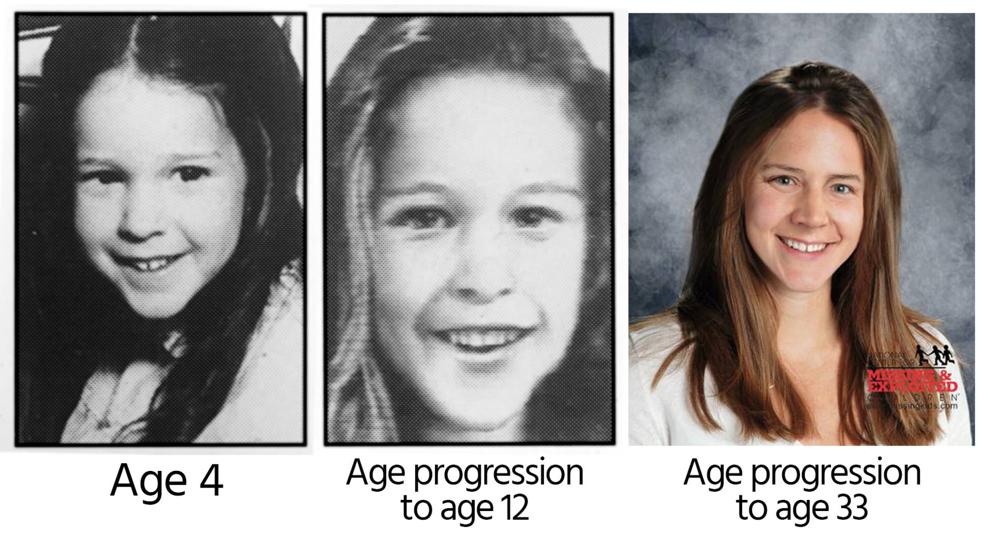 Nyleen's parents received three letters, beginning six months after her disappearance, from someone claiming to be their daughter's abductor.
Three years later, a typewritten letter postmarked in Madison, Wisconsin, was mailed to investigators. The author of the letter claimed that he had been raising Nyleen under her middle name, Kay, and had taken her with him on his frequent travels. A person believed to be the letter writer also called missing children networks to talk about the case, and made suggestions of activities that law enforcement officials described as probable sexual abuse. Like the letters, the calls originated from Wisconsin.
Amazingly, a tip from a viewer who saw the November 1990 episode of "Unsolved Mysteries" and thought one of his classmates was Nyleen Marshall led to another missing child being found. Monica Bonilla, who was abducted by her noncustodial father, Guillermo, was returned to her mother after being missing for nearly eight years.
Nyleen Marshall has never been found. Her mother was murdered in Mexico in 1995. Several age progression illustrations have been made using photographs of Nyleen, but no one has ever come forward with her whereabouts.
Father John Kerrigan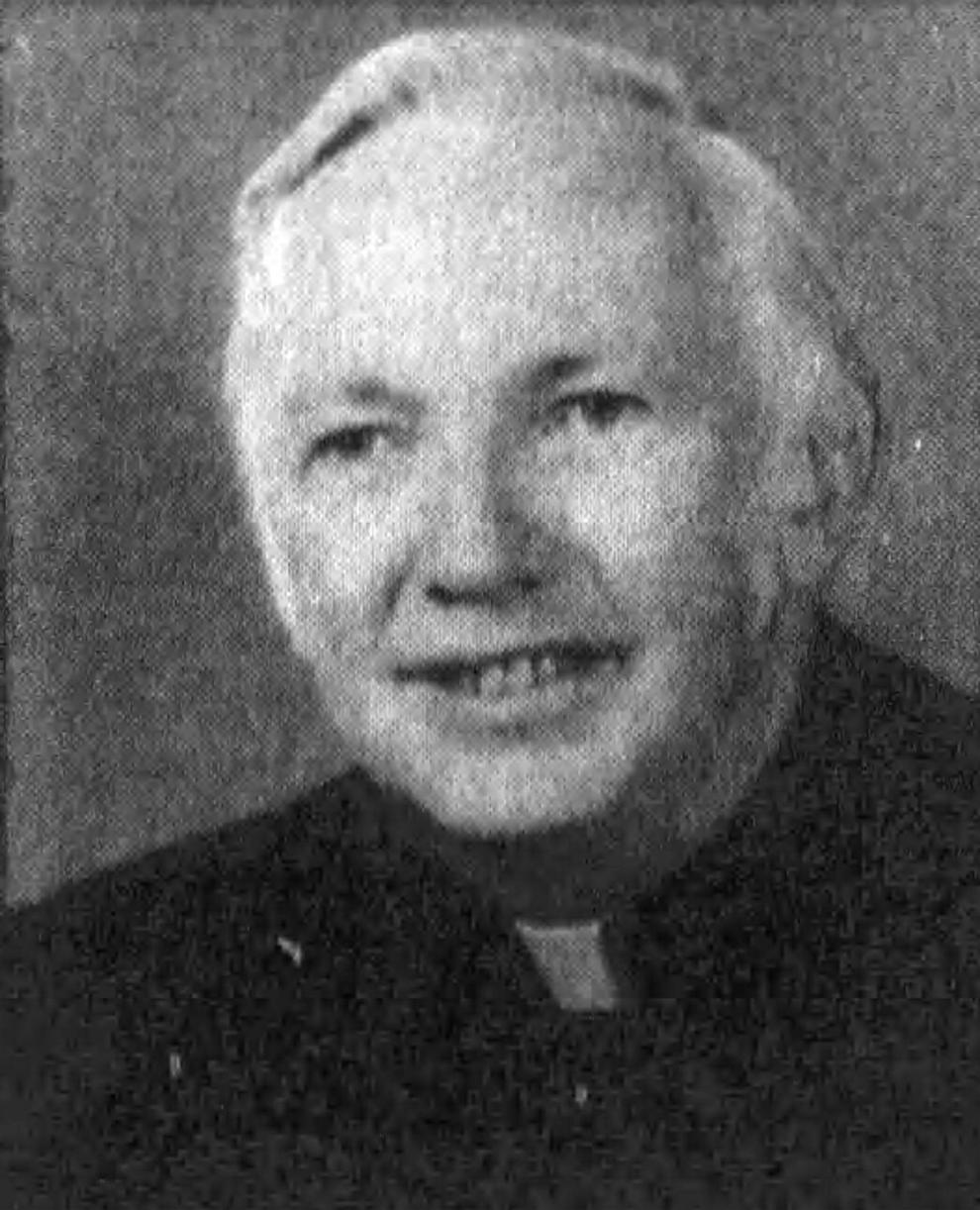 On Aug. 7, 1982, a person going by the name Michael Carmello called the rectory of St. Francis Cathedral in Santa Fe, New Mexico. The caller said he was looking for a priest to offer last rites to his dying grandfather at a rest stop outside of town, near the community of Waldo.
The first priest to talk to the caller said he was unable to drive at night due to poor vision, and told the caller to call back. The second call was received by Father Reynaldo Rivera, who agreed to meet the man at the rest stop.
Rivera's body was found three days later, miles away from the rest area. He had been shot to death, and his last rites kit was missing.
Two years later, Father John Kerrigan was just settling in at his new location at the Sacred Heart Catholic Church in Ronan, south of Polson. On the night of July 20, 1984, Kerrigan left a Polson bakery and was never seen or heard from again.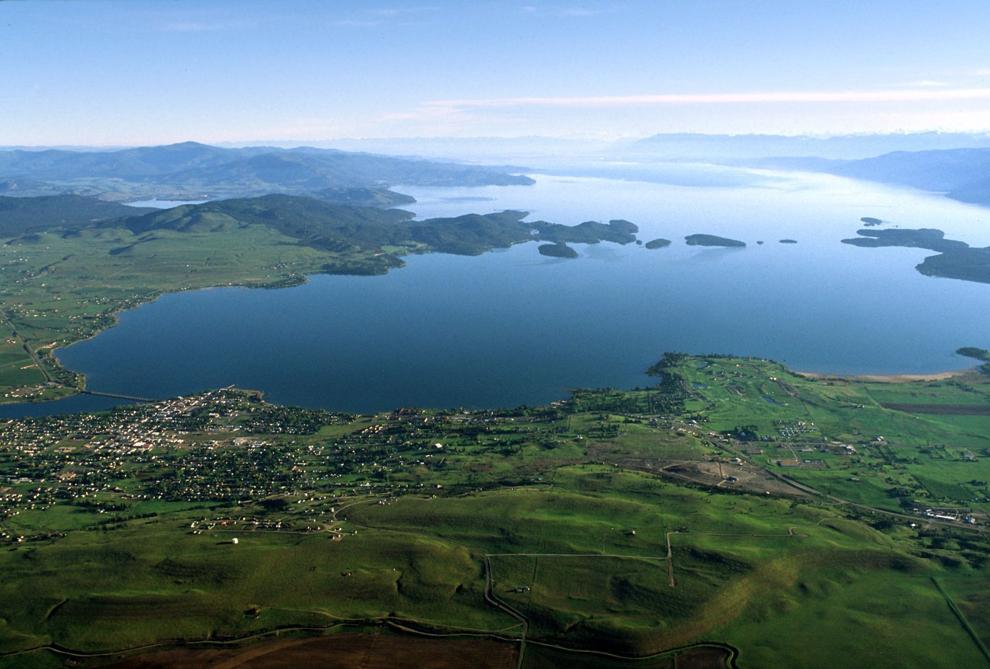 The day after he disappeared, bloody clothes were found on Highway 35, along the eastern shore of Flathead Lake north of Polson. A bloody coat hanger was found with the clothes. A week later, Kerrigan's car was found off Skyline Drive, near Polson, stained with blood. A bloody shovel was in the trunk.
Kerrigan's wallet was found with more than $1,000 in it, and a $100 bill was found in his shirt pocket, which led investigators to rule out robbery as a motive. His body was never located.
Investigators learned that Kerrigan spent time in New Mexico, not far from where Reynaldo Rivera was murdered. This led them to believe a link might exist between the two cases. It was theorized that the two may have been victims of a killer who was targeting Catholic priests. Both Kerrigan and Rivera were members of the Order of Franciscans. No definitive connection was made between the two men.
Years after the Nov. 23, 1988, episode of "Unsolved Mysteries" that profiled the two cases, it was revealed that Kerrigan was among the list of Montana priests accused of sexual abuse of children. It is believed that the time he spent in New Mexico was related to the allegations against him, as he had been relocated several times before ending up in Ronan.
Rivera was never named as a priest accused of child molestation, and was well respected in Santa Fe. Neither case has been solved, and the connection between the murders is still debated.
Lisa Marie Kimmell
On March 25, 1988, Lisa Marie Kimmell was driving from Denver to Billings to visit her parents when she disappeared. She was last seen by a Wyoming Highway Patrol officer after being stopped for speeding near Douglas, Wyoming. She was expected to stay with her boyfriend in Cody before continuing on to Billings.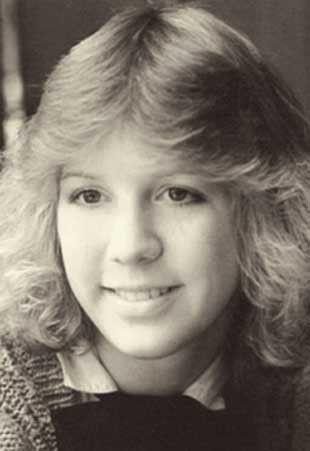 Kimmell's body was found days later, on April 2, 1988, in the North Platte River near Casper. She had been sexually assaulted before being stabbed to death.
The investigation into the murder proved difficult. Witnesses in Wyoming claimed to have spotted Kimmell's car, a distinctive black Honda CRX with personalized license plates that read "LIL MISS," the day after she was supposedly killed. Some witnesses believed that they saw Kimmell driving the car, with no other occupants in the vehicle.
The case was solved in 2002, when DNA recovered from Kimmell's body was matched to Dale Wayne Eaton, a Wyoming prison inmate. Investigators unearthed Kimmell's missing car during a search of Eaton's property. Eaton was convicted of the murder, and is currently the only inmate on Wyoming's death row.
Lisa Kimmell's murder was originally detailed in a March 1989 episode of "Unsolved Mysteries."
Dan Wilson
In August 1988, Dan Wilson of Spokane, Washington, had an outburst at work, which was thought to have been related to emotional issues stemming from his recent divorce. He was told to take the rest of the day off, and after leaving work was never seen again.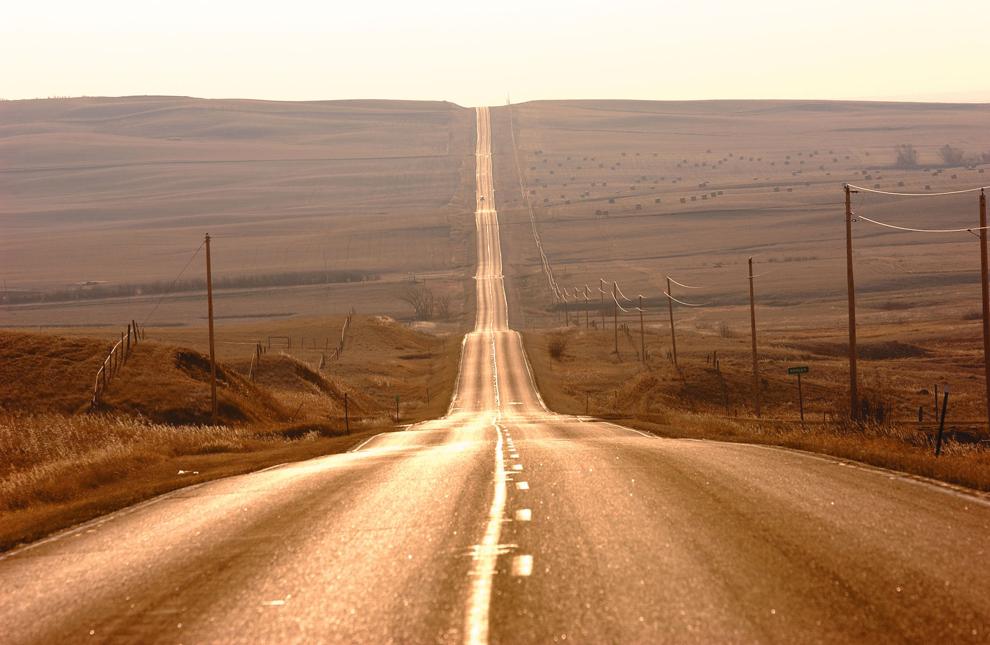 Days later, Wilson's car was found abandoned on a Montana road in Custer County. Wilson usually drove through Montana on his way to visit relatives in Longmont, Colorado, but he would typically drive through Billings and head south on Interstate 90 through Wyoming. There was no explanation for why he would drive toward Miles City to the east.
Wilson's car keys were missing, although the doors were unlocked and one door was open. None of his belongings were found, save for his bible, which indicated that he may not have been destined for Colorado.
Neighbors noticed that Wilson's sprinklers were running for two days after he disappeared. His family went to his house to look for clues, and found his luggage and a paycheck that hadn't been cashed.
Wilson's mother, Darlene, and two cousins went to Montana to look for leads and to retrieve his car. Later, while driving the car, Darlene and one of the cousins experienced sore throats and eye irritation, which led them to take the car to a mechanic. It was determined that the car had a carbon monoxide leak, which may have contributed to Dan Wilson's emotional instability.
Darlene went back to Montana to search for her son and to post missing person flyers. She learned that a man going by the name Dan Wilson had stayed at a homeless shelter in Billings nearly three months after her son's disappearance. Staff at the shelter were certain they had seen the missing Dan Wilson.
No other leads came about in the case, and Wilson's family suspected foul play. The case was closed in 1997 when Wilson's body was discovered a few miles from where his car was found in 1988. It is believed that he ventured off from his car on foot and died of exposure.
Dan Wilson's disappearance was covered in two episodes of 'Unsolved Mysteries,' in October 1990 and March 1991.
Patricia Meehan
On the night of April 20, 1989, on a road near the McCone County town of Circle, a car was seen driving on the wrong side of the road. The car nearly hit one oncoming vehicle before colliding with another, driven by Carol Heitz.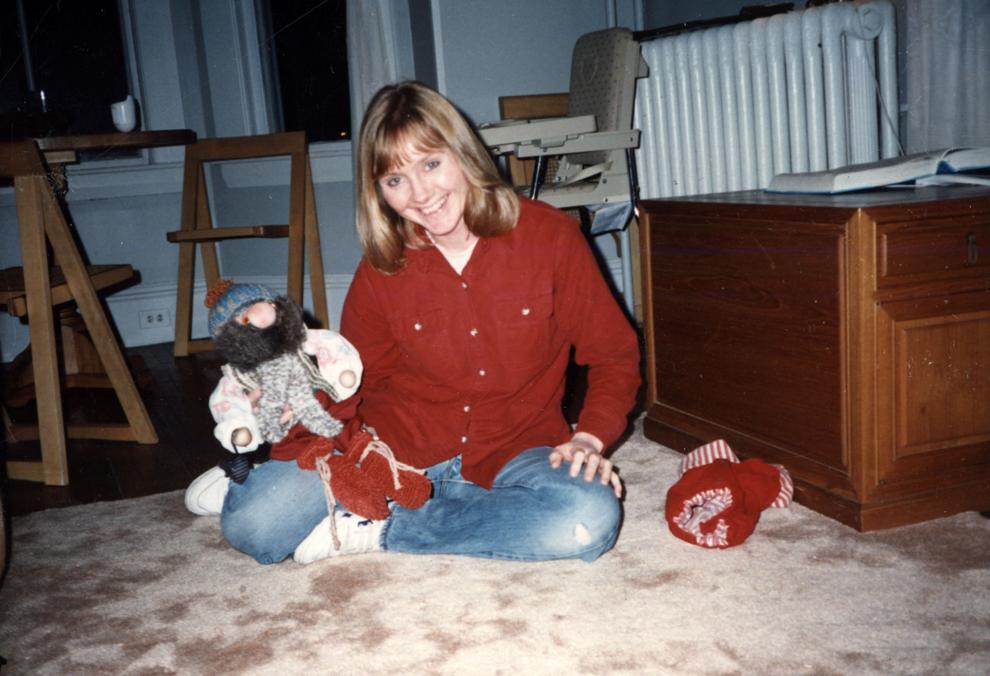 The wrong-way driver turned out to be Patricia Meehan. Heitz and another witness, Peggy Bueller, said that upon exiting her vehicle, Meehan stared blankly at Heitz before walking away from the scene.
Meehan disappeared into the night, leading investigators on a dayslong search of the area. She was never found, although many people have reported seeing her in the years following her disappearance, including several sightings across Montana.
Meehan was said to be depressed leading up to the accident, and it's theorized that she may have been attempting suicide by driving on the wrong side of the road.
A theory often applied on "Unsolved Mysteries" for missing persons cases was that the missing people had amnesia and couldn't remember who they were. This theory was proposed as a reason for Patricia Meehan's disappearance.
The case was detailed on "Unsolved Mysteries" in November 1989.
Dexter Stefonek
Dexter Stefonek was on his way home to Rhinelander, Wisconsin, after visiting his son in Oregon on Nov. 18, 1985. Stefonek told his son that he planned to sleep at rest stops along the way.
The next day, Stefonek's brown 1984 Plymouth Horizon was found burning near the Bad Route rest area southwest of Glendive. Stefonek was nowhere to be found.
Investigators determined that the fire was set intentionally, and that gasoline had been used as an accelerant. They also surmised that a taller driver must have used the car, as Stefonek would likely have had a difficult time driving with the seat positioned as it was when the car was found burning.
The rest stop's custodian, Freg Siegle, and a highway maintenance supervisor, Clyde Mitchell, had both stopped at the rest stop shortly before the car was discovered. Both noticed a white Chevrolet pickup, possibly a Blazer, with a blue stripe on the side. Mitchell noted that the pickup had Arizona license plates.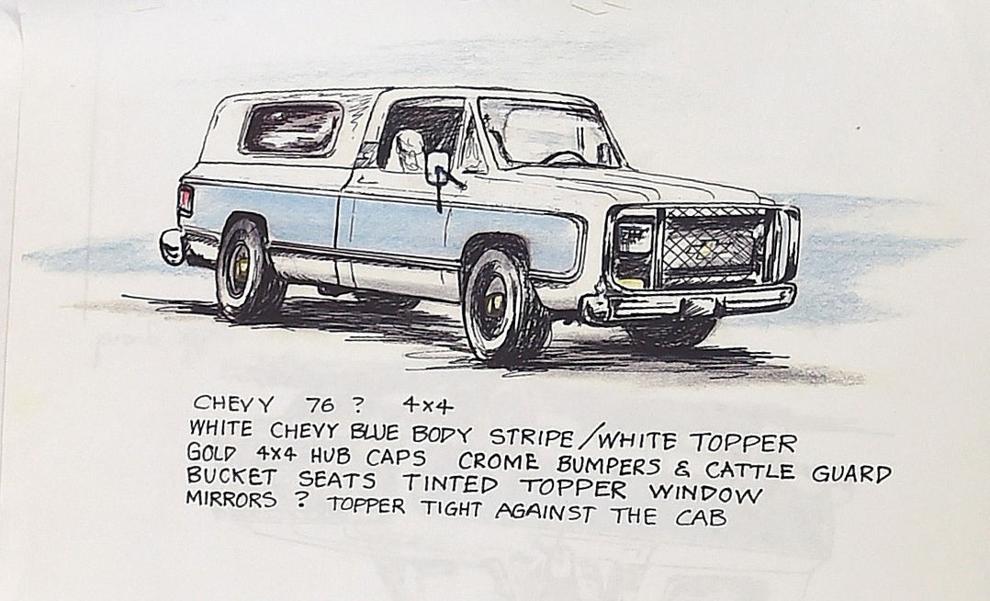 Siegle stated that shortly after Mitchell left the rest area, Stefonek's car pulled up. The driver got out and retrieved two plastic jugs. He was described as being about 6 feet tall, between 35 and 40 years old, clean-shaven with a light complexion.
Stefonek's fate wasn't determined until March 8, 1986, when William and Cynthia Shaw were dumping garbage in a private landfill and discovered Stefonek's wallet. The Shaws knew of the disappearance, and searched the dump for more clues. They found Stefonek's body under a mattress, preserved by the cold winter. He had been beaten and shot in the head.
Stefonek's suitcase was found in the landfill as well, and still contained money. This led investigators to rule out robbery as a motive for the killing. Oddly, the suitcase and clothes found nearby appeared to have been placed recently, while Dawson County Coroner Lance Silha reported that the body had likely been in the dump since around the time of the murder.
One more clue investigators found before the case went cold was inside the men's restroom at the rest stop where Stefonek's car was found. According to the Ranger Review, scrawled in pencil on the restroom wall was the message "HOT JOCK SHOT WAD FROM WISCONSIN 11/85 SATURDAY THE 3rd." The full message was not given during the April 12, 1989, episode of "Unsolved Mysteries" in which the case was profiled.