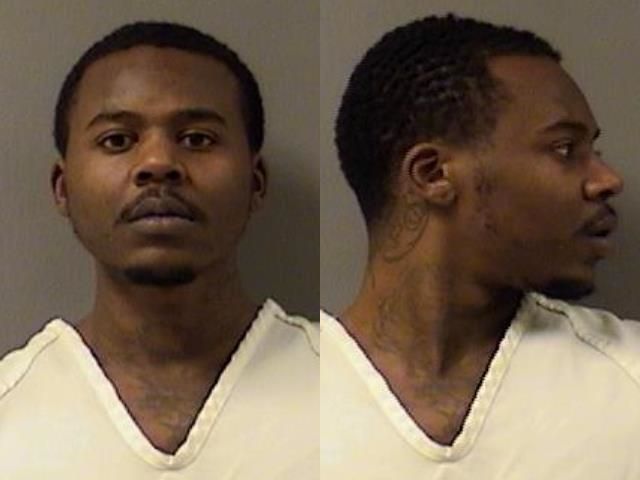 An H&R Block employee let a man who sold him pot "help himself" to filing cabinets containing customer information earlier this year in order to settle a debt, prosecutors allege.
James Maurice Palmer, 27, faces charges of forgery and identity theft, both felonies, stemming from the incident in April. He made an initial appearance in Yellowstone County Justice Court on Wednesday. Justice of the Peace Jeanne Walker set bond at $10,000. 
Palmer worked at the H&R Block business at 1844 Grand Ave., according to charges. H&R Block was closed Wednesday and could not be reached to verify Palmer's dates of employment. 
On April 24, Palmer used another man's name on a rent-to-own application at a Rent-A-Center for two televisions worth $2,294.66, charges state. 
Palmer provided only a copy of a photo ID, and not the original photo ID, for the application, the store manager said. The photo on the ID Palmer provided did not fit the space for a photo on the standard Montana ID card and overlapped with some of the written information, charges state.
Palmer later told police the fraudulent ID was given to him by "G," a man Palmer had bought pot from in the past and who was trying to collect money Palmer owed him.
Palmer told police in a jailhouse interview he did not know "G's" real name, but that the man had come to his apartment in February demanding money, and that he told "G" that he might be able to get him identification documents through his job at the tax business.
"G" then showed up at the tax business a few weeks later and Palmer told him to "help himself to two file cabinets in the back," charges state.
Palmer thought his debt with "G" was resolved, but "G" later contacted him, telling him to go to the Rent-A-Center to get televisions and provided him with the documents he wanted Palmer to use, Palmer said. Palmer said he thought "G" must have also taken Palmer's documents and used them to make the fake ID, since "G" otherwise would not have had access to Palmer's photo ID.
Staff at a second Rent-A-Center location told police they recognized Palmer, who had been a customer at the store in the past, from his work at H&R Block. The store manager had filed his taxes a few weeks earlier at the location where Palmer worked.