Workers nearing completion of a West End home roughly a week before it was to be included in the September Parade of Homes tour arrived to discover burglars had been there during the night.
The thieves had broken through the locked, boarded door into the garage of the Granite Peak Builder's home near 66th Street West and Grand Avenue, according to company owner Melissa Utley. 
The burglars made off with a dump trailer, multiple saws and hand tools, and even a wheelbarrow, Utley said. She figures they took $13,000 worth of her company's equipment and another $17,000 worth of water boiler equipment and copper piping belonging to the plumbing contractor.
Construction sites around Billings have seen a rash of thefts this fall, primarily in September, according to the Home Builders Association. Most have been in the construction-heavy zone on the far West End between 64th and 65th streets, south of Grand Avenue and north of King Avenue West, the HBA said.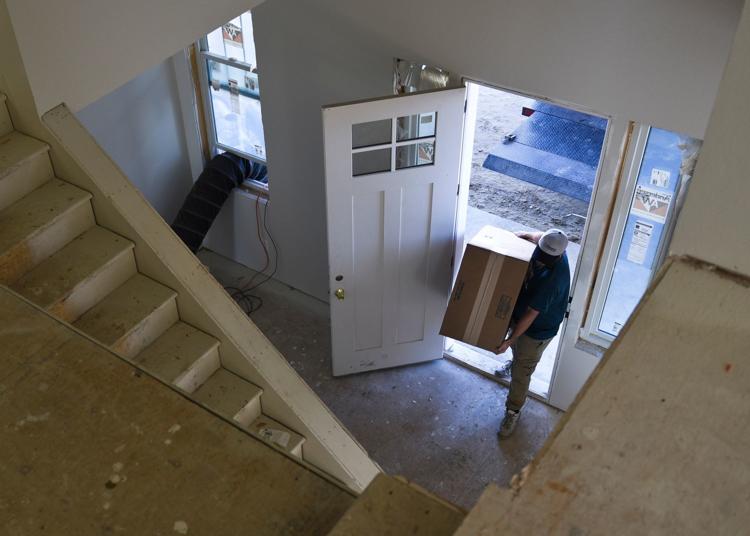 Kimberly Welzenbach, HBA executive officer, has urged members of her organization to install nighttime lighting, surveillance systems and tracking devices on work trailers, among other precautionary steps.
She said thefts are still a concern roughly a month after she first warned builders, but she's hoping they'll slow in frequency now that most homes are nearing completion for the season.
Construction sites have always been a target for thieves, but Welzenbach said her organization's members noted a spike in September. Many sites had kitchen appliances delivered around that month that were waiting to be installed.
You have free articles remaining.
Welzenbach said the new appliances are often covered in full by insurance, but that builders usually take a financial hit on stolen tools, since insurance companies factor depreciation into their payments.
While the builders association noted a spike in September, data from the Yellowstone County Sheriff's Office show last year was actually worse for construction site thefts. To date in 2018, there have been 16 thefts at construction sites in the county. That number was 29 for the same period in 2017.
For Utley and her company, the thefts forced a week-long scramble to meet deadlines before the Parade of Homes tour, including borrowing equipment and replacing tools. 
Utley said it could have been worse. Her site was not vandalized, and the break-in took place the day before a large furniture delivery.
"So considering those things, I feel pretty fortunate," she said.
Still, she said, taking time away from work to file police reports, tally losses and deal with insurance companies has been frustrating — both for her and for other builders she knows.
"The fact that they keep getting away with stealing all this high-dollar stuff is a problem," she said.