In the past six months, three people have been shot dead by Billings police officers.
Each of those cases automatically prompts an investigation that will be part of a coroner's inquest, a state-mandated judicial proceeding that determines whether officers were justified in their use of deadly force.
Police departments in Montana and elsewhere in the country frequently have an outside agency conduct those investigations, in part to eliminate a conflict of interest.
While Montana has no such requirement in state law, the Billings Police Department is alone among the state's seven largest cities in not having a policy that requires an outside agency to investigate.
BPD began working with other local law enforcement agencies to develop a more independent investigation team last year, said Chief Rich St. John. But the department was forced to place that plan on hold amid policy differences between agencies, along with the recent flurry of shootings in Billings.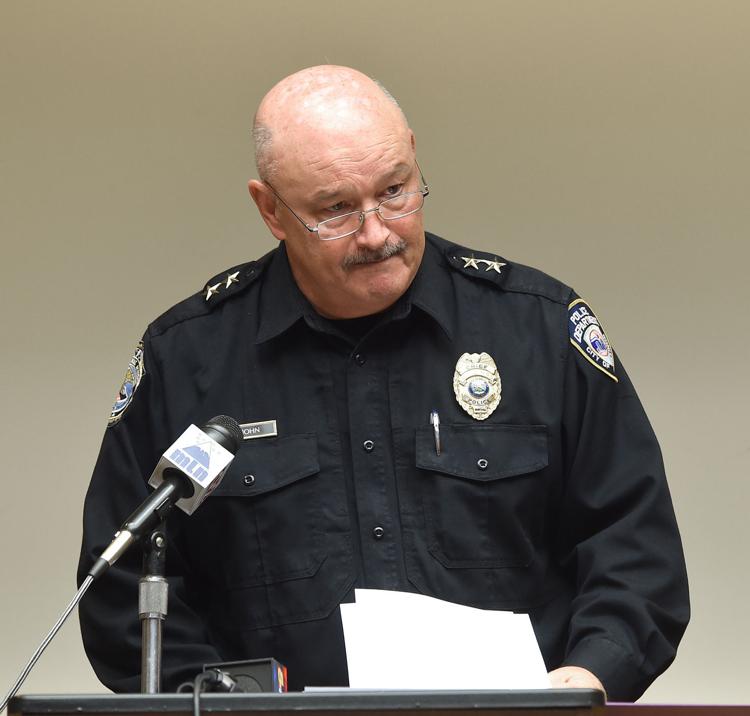 "It's not completely a dead issue, but the decision was until we could get that hammered out, we will handle our own critical incidents, and once complete, we will send the case file to the Division of Criminal Investigation for independent review," St. John said, referring to a division with the Montana Department of Justice.
Recently in Billings
Billings police have periodically brought in the Yellowstone County Sheriff's Office or DCI to lead those investigations, including in the case of Ryan Lowell, a 30-year-old man who was fatally shot by police at the conclusion of an hour-long standoff at the Rims in May.
Another police shooting, in which a man reportedly pointed a shotgun at officers and was shot and critically injured by police at the Lazy K-T Motel Oct. 18, is also being investigated by BPD.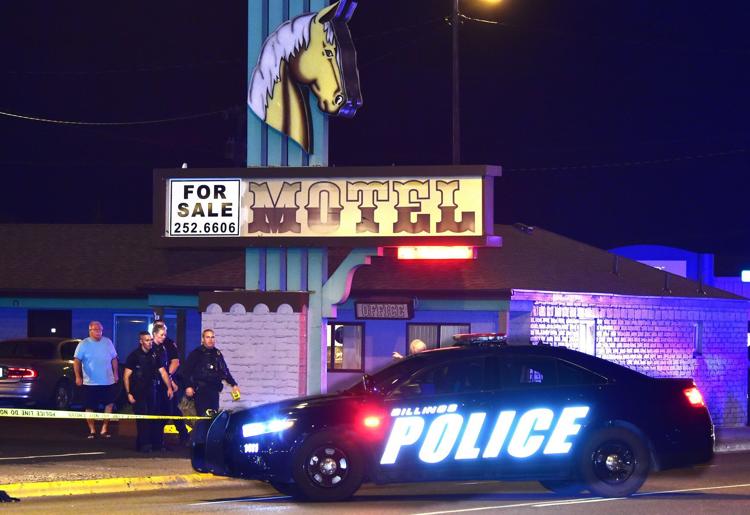 Coroner's inquests in each officer-involved fatality during the past five years have found that Billings officers were justified in their use of lethal force. And in two of the three such cases that have occurred this year, the shooting victims had fired at officers first, according to police.
But policies that place oversight of those investigations in the hands of an outside agency or a special civilian review board can boost the public's confidence that the outcome is without bias, said David Eitle, a criminology professor at Montana State University in Bozeman.
"There are obvious reasons as to why you might want to have someone else involved in that investigation," Eitle said. "It protects you from the appearance of bias if you've got some other entity of investigation."
Other towns
The optics of those investigations are also cited by most of the larger municipalities in Montana as the basis for their requirements to bring in outside investigators.
In Butte, Helena and Bozeman, those policies have been on the books for decades.
"There is that perception if you investigate something that serious yourself, that people will look at it that way, so it's best to bring in an outside agency," Helena Police Chief Troy McGee said. A 42-year veteran of the department, McGee said that's been the policy as long as he can recall.
For most of Montana's larger police jurisdictions, including Great Falls, officer-involved fatalities are investigated by DCI. If DCI isn't available, county sheriff's offices or other law enforcement agencies will provide that assistance.
You have free articles remaining.
In Kalispell, Roger Nasset said the policy during his 10 years as the city's police chief has been typically to bring in the Flathead County Sheriff's Office.
"Number one, it's just to bring some neutrality to it, and number two is resources," Nasset said.
Resources
Speaking to reporters during a press conference after Saturday's fatal shooting, St. John noted that resources in his department are wearing thin. The past five weeks have seen three officer-involved shootings and a total of 15 Billings officers subsequently placed on temporary administrative leave. But St. John said Monday that DCI has the same issues.
"DCI would be optimum for us to provide that independent investigation and review," he said, but added, "They are spread extremely thin, and there are a very small number of agents in the Billings area. Sometimes, that causes a significant delay in response time."
Eitle, the MSU professor, noted that at both the local and state levels, laws and policies to require outside investigations have become increasingly common in the past few years, particularly in the midst of high-profile killings by officers elsewhere in the country.
"You get a critical mass of citizens that have historically rejected the department's internal investigation as appropriate," Eitle said. "I think the fact that a place like Billings still has internal investigations still has to do with the fact that there hasn't been that big, controversial shooting that has led the community to bring those grassroots protests against them."
Inquests
While BPD's officer-involved fatalities have been deemed justified in each coroner's inquest in recent years, two cases have prompted wrongful-death lawsuits by the families of those shot in the past few years. One of those was decided in favor of BPD, while the other is still pending and was bumped up from state to federal court earlier this year.
In January 2013, David Brawley was shot and killed by an officer after he had been arrested and left unattended in the back of a patrol car. He climbed over the seat and tried to drive the car away before he was shot. A federal judge in Missoula ruled in the officer's favor in the wrongful death lawsuit.
In April 2014, Richard David Ramirez was fatally shot by an officer after he did not comply with police orders to put his hands up during a traffic stop on Billings South Side. Ramirez' family has argued the department did not follow procedure. The lawsuit was transferred to federal court in May.
Community trust
A year ago, St. John said BPD, the Yellowstone County Sheriff's Office and other state and local law enforcement agencies began exploring the idea of a special multi-agency team of investigators from each jurisdiction to investigate "critical incidents," such as officer-involved shootings. Under that model, the agency involved in the incident would provide support, but not serve as the lead on the investigation.
"It's contemporary thinking in nationwide law enforcement, especially in all the officer-involved shootings that have made the news as of late," St. John said. "You want to be as transparent as possible. That goes to community trust."
That policy was executed twice, most recently in the case of Lowell's shooting death on the Rims this May. But while the policy showed promise, St. John said that logistical challenges and policy differences between the agencies caused him and Yellowstone County Sheriff Mike Linder to step back and re-evaluate the formula.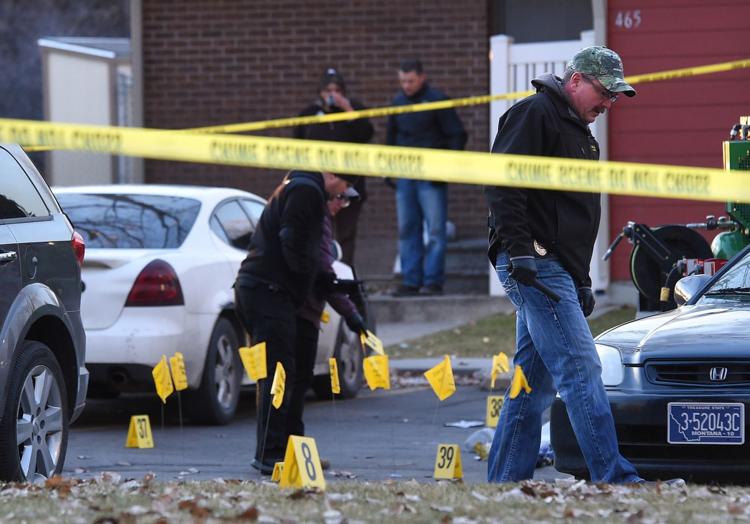 In the meantime, BPD's three ongoing investigations into shootings by officers will be reviewed by DCI before heading to the county attorney's office and the subsequent inquests. If any pieces of evidence are overlooked, he said DCI will respond with follow-up recommendations to police detectives.
"I certainly understand the perception of investigating our own incidents," St. John said. "We want to make sure we're doing everything we can to provide transparency, neutrality and unbiased views, but logistically we have a very experienced and thorough detectives division."
He added, "The perception that we are providing a favorable investigation for our officers when there might be something questionable, as opposed to just being fact-finders, the independent review in theory should be able to determine that it was a fair, impartial, pure fact-finding investigation."