Five police officers fired 74 shots in six seconds.
They were shooting at a man last year as he tried to evade arrest in a Billings South Side cul-de-sac.
Preston David Bell, 24, had crashed a stolen pickup into multiple vehicles during the Nov. 18, 2017, encounter that ended in his shooting death, according to testimony heard Wednesday during a coroner's inquest in Yellowstone County District Court.
Coroner's inquests are required by Montana law anytime a person dies in police custody or from an officer-involved shooting. The jury decides whether the officers were justified in using lethal force, and the county attorney's office ultimately decides whether to press charges.
Shortly after midnight on the night he was shot, Bell had been trying to maneuver a stolen Ford F-350 from among several parked patrol cars in the small paved lot in front of his mother's home, according to opening statements by Deputy Yellowstone County Attorney Ed Zink.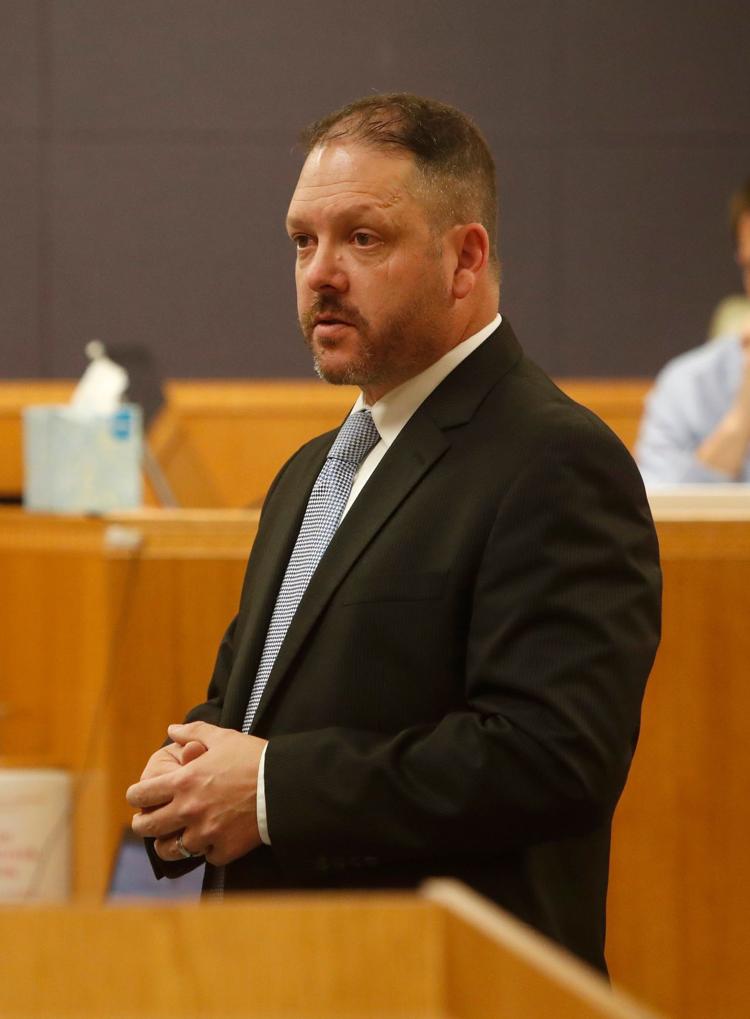 Bell had hit one patrol car, then hit a civilian's parked SUV, pushing it over the curb and onto the sidewalk, Zink said. Bell again hit a patrol car, which got pushed into another patrol car. Officers then opened fire.
The encounter with police came after Bell had led officers on a pursuit through Billings and twice gone to his ex-girlfriend's apartment, prompting concerns about her safety, Officer Hunter Cook testified Wednesday.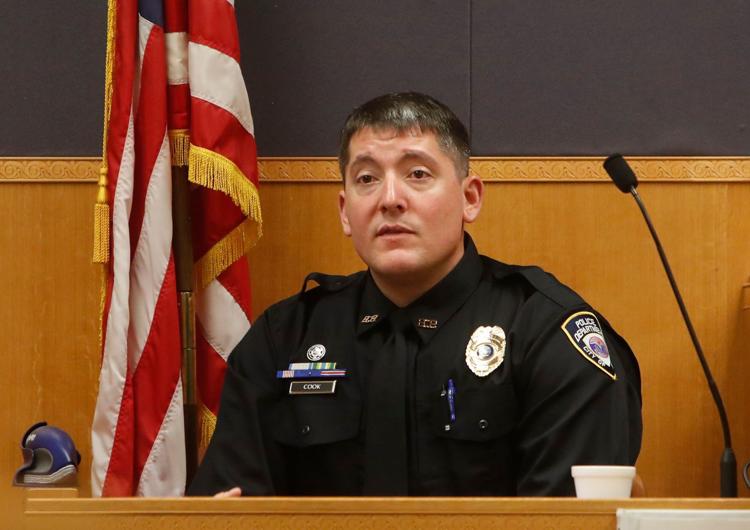 Less than an hour elapsed between officers' first call to the ex-girlfriend's house and Bell's death, Zink said.
You have free articles remaining.
Bell's ex-girlfriend told officers she and Bell had ended their relationship and Bell was upset, Cook said. Bell had rammed the pickup he was driving into her unoccupied car, prompting her to call police.
During the next 45 minutes or so, officers tracked Bell on a brief pursuit away from the woman's apartment, back to the woman's apartment, and then on a 6.5 mile chase through midtown to Billings' West End, as Bell dodged a spike strip and drove at speeds of 60 to 65 miles per hour, Cook estimated.
Officers called off the pursuit but soon caught up with Bell at his mother's home on the 400 block of Bunting Street, where they got out of their patrol cars and pulled their guns, Zink said.
As they approached Bell, sitting in the pickup, one of the officers sprayed pepper spray through an opened window, and Bell responded by rolling up the window and looking at the officers, Zink said.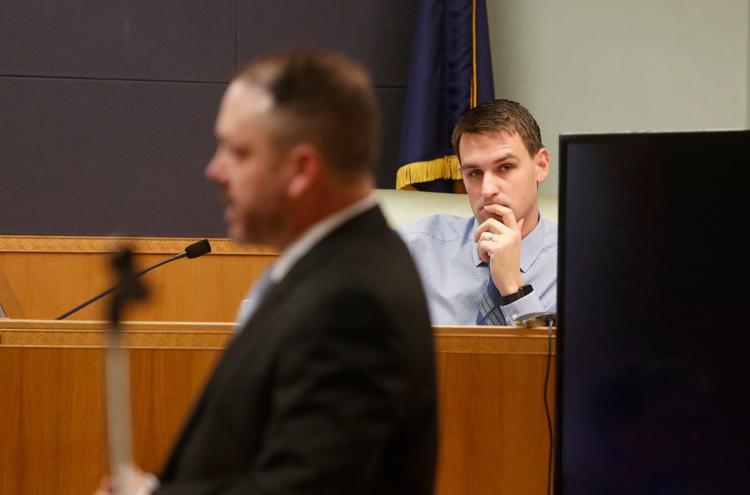 Bell then started the pickup and began driving it into cars parked nearby, according to Officer David Firebaugh, who was kneeling nearby with a K9 unit, he testified. That's when officers opened fire, Firebaugh said.
After the officers fired the 74 shots — 66 in the initial volley, and another eight from one officer after a brief pause, according to Zink — they handcuffed Bell, took him out of the vehicle and rendered first aid until medics arrived, Firebaugh said. Bell was pronounced dead at the scene. 
The inquest is expected to conclude Thursday. The seven-member jury will hear from all five officers who fired shots at Bell, as well as from the pathologist who conducted Bell's autopsy, a law enforcement use-of-force expert, and the police detective who investigated his fellow officers' actions.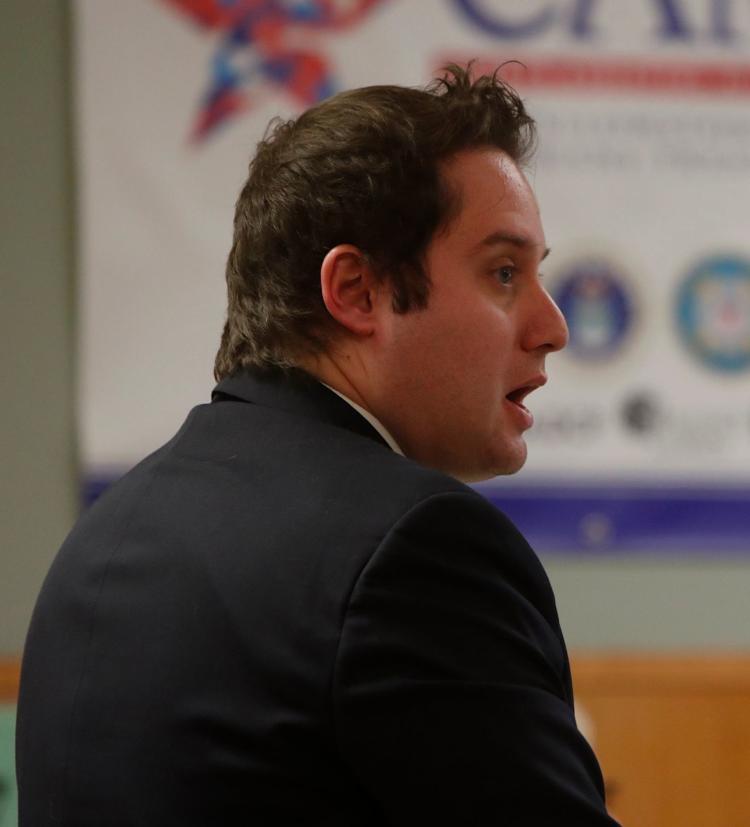 Members of Bell's family attended the inquest but declined to comment.
Bell's death was the fourth officer-involved shooting in Billings in 2017, and the third fatal one that year. There were another two fatal officer-involved shootings in Billings in April. 
In the past six months, three people have been shot dead by Billings police officers.