Although there was no victim body or murder weapon, a jury found a Nevada man guilty on Wednesday of killing his girlfriend in 2018. 
The jury took roughly two hours and 15 minutes to return the verdict. The defense rested Wednesday morning, after calling three witnesses. 
In closing arguments on Wednesday, prosecutors told the jury not to reward defendant Gregory Scott Green for getting rid of the victim's body.
"Don't reward him," said Senior Deputy Yellowstone County Attorney Ann-Marie McKittrick. "The reason there's no body is because he disposed of it. He went on a three-day cleanup campaign."
Green's trial began on Feb. 25 in Yellowstone County District Court in front of Judge Jessica Fehr.
Green was found guilty of killing 49-year-old girlfriend Laura Johnson on Sept. 13, 2018. The case was tried without a body, autopsy or cause of death, or murder weapon.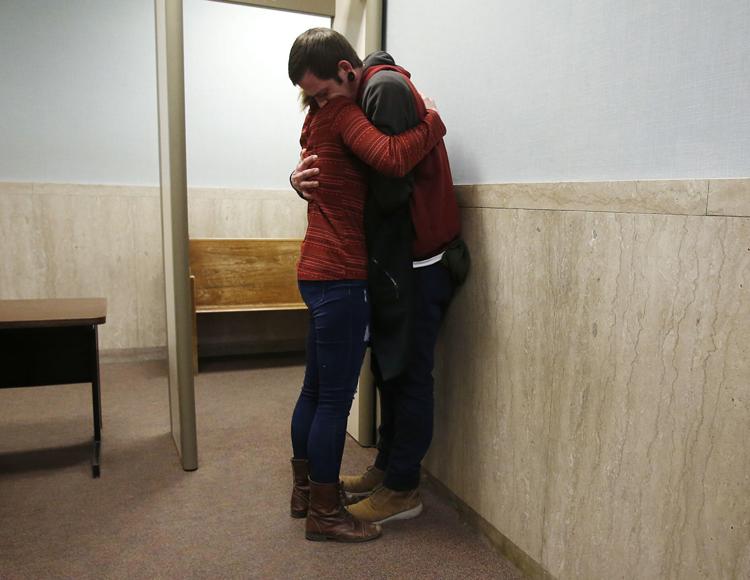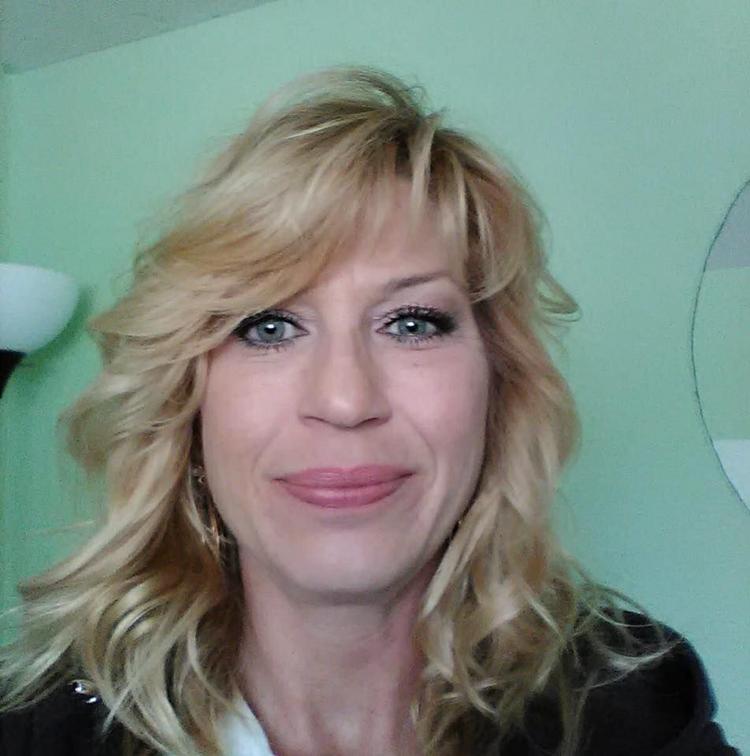 Green was captured on Walmart store videos on the night prosecutors say he killed Johnson. The store cameras showed Green had an abrasion on the side of his face.
"The fact that we can't tell whether he strangled her, whether he beat her up and knocked her in the head, whether her head hit that wall, whether those claw marks are from self-defense wounds that Laura gave — we don't know," McKittrick said. "But we do know she went in alive and we see her body coming out."
A key piece of evidence is video footage showing the front of the home Green and Johnson shared in the Billings Heights, captured by a neighbor's home camera system and obtained by Johnson's son, who had come to Billings to search for her.
The footage shows Johnson entering the home but not leaving it again. 
Green agreed to give police a recorded statement and answered questions about his whereabouts in the days after her disappearance. After a point, detectives revealed to him they knew Johnson went in their home but didn't come out alive, and asked him what happened.
"I ain't gonna say nothing else," Green replied. 
Prosecutors introduced evidence that Green replaced the carpeting in a back bedroom in the days after Johnson disappeared. And while he was collecting reimbursements from the landlords for other property improvement projects — some for as little as $3.02 — he did not seek reimbursement for the carpet and carpet pad, which cost more than $250 combined, Twito noted.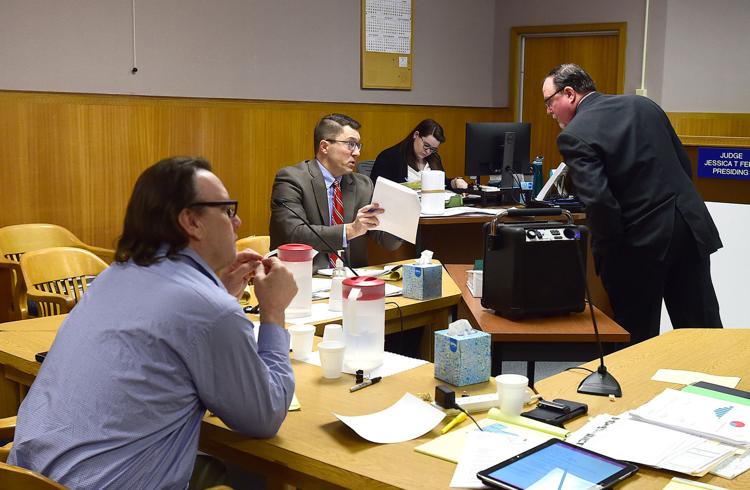 No blood of Johnson's was found in the back bedroom where police believe Green killed her.
The lead detective on the case — who was on the witness stand for more than eight hours — testified that while the back room's original carpeting appeared to have been moved to another room in the house and re-purposed, a 30-inch-by-15-inch piece of it had been cut out and could not be found on site.
"So whatever he did to her, he decided that he had to get rid of at least a chunk of that carpet," said Yellowstone County Attorney Scott Twito.
Green has maintained that Johnson left home one day while he was away at work and never returned, although video footage contradicts that. 
Defense attorneys Gregory Paskell and Blaine McGivern tried to focus the jury on Johnson's struggles with drug addiction and mental health problems, highlighting that Johnson made at least eight phone calls to the Billings Clinic over the course of a week, and noting her past hospitalization for mental health problems.
Paskell argued that one photo shown by prosecutors and extracted from Green's phone, which showed Johnson kneeling on the floor and covering her face, depicted her experiencing drug withdrawal.
McKittrick said jurors might conclude instead that "something much more sinister" was happening, and questioned why Green would take such a photo if she were feeling ill. The photo was taken from a few feet away, and from standing height.
Prosecutors also responded to the defense suggestion that Johnson had fallen back into drug use, noting that if she had done so, she would not likely have failed to pick up a work paycheck that was waiting for her. None of Johnson's family, medical providers or employers heard from her after Sept. 13, 2018. 
Speaking after the verdict was returned, Twito said he couldn't recall when, or if, the Yellowstone County Attorney's Office had prosecuted a homicide case without a body. 
"So, you know, (we) had those challenges, but we had a good case," he said. "Detectives over at the Billings Police Department spent a tremendous amount of time doing their investigation and that really helped. I think it showed."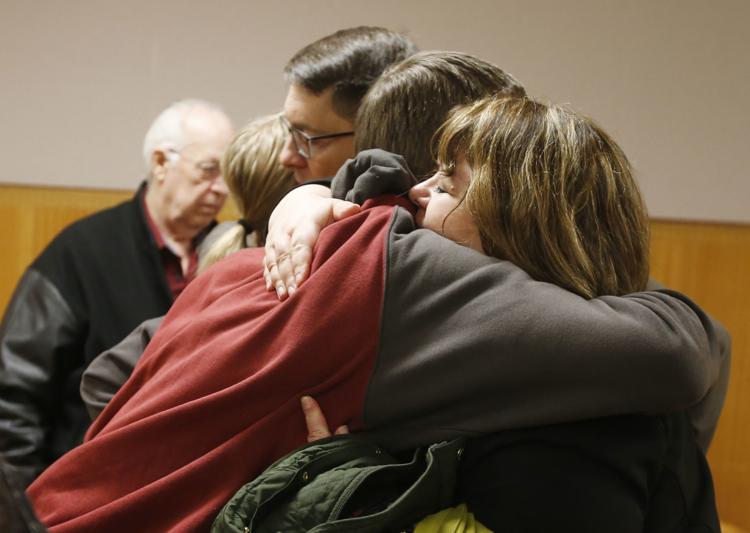 Paskell and McGivern declined to comment on the trial. 
Green was remanded to the Yellowstone County Detention Facility Wednesday night. A sentencing date has not yet been set. 
Sign up for our Crime & Courts newsletter
Get the latest in local public safety news with this weekly email.