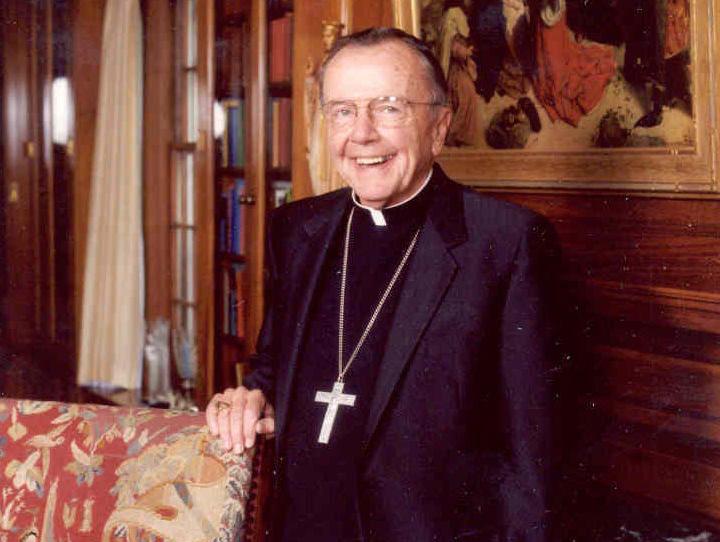 CASPER — Three victims who brought allegations of abuse against retired bishop Joseph Hart, who once oversaw the Catholic Church in Wyoming, have been determined credible by the Diocese of Kansas City-St. Joseph in Missouri.
The three victims have come forward over the past year with new allegations against Hart. Two of those victims were also abused in Wyoming, said Jack Smith, a spokesperson for the Kansas City diocese. However, the Missouri diocese's review board substantiated only the allegations of abuse that took place in Missouri, Smith said. They did not consider the Wyoming allegations.
Smith previously told the Casper Star-Tribune that the Kansas City diocese's review board was holding off on making a determination until after a Vatican investigation into Hart is complete. He said Wednesday that he misspoke and that the three victims' accounts have been deemed credible in the past few weeks.
A fourth victim who alleged abuse by Hart also came forward in the past year but decided not to go ahead with an investigation, Smith said.
Hart served as a priest in Kansas City from 1956 to 1976, when he moved to Wyoming and eventually became bishop. He has faced allegations of sexual abuse against boys since the early 1990s. The Kansas City diocese has settled with at least 10 people who alleged abuse by Hart. The Cheyenne diocese has substantiated six allegations against him since July 2018. 
Smith said that between the settlements and the recent allegations, the Kansas City diocese has determined 13 allegations of sexual abuse by Hart are credible and legitimate. 
Hart has consistently denied the allegations. Repeated calls to his attorney, Tom Jubin, have not been returned in recent months. A receptionist at his office said he wasn't available Wednesday.
The Diocese of Cheyenne announced in September that its own review board decided that three new Wyoming-based allegations against Hart were substantiated. 
It's unclear if two of the victims substantiated by Cheyenne are the two Missouri residents who Smith said were abused by Hart on trips to Wyoming and whose accounts were supported by the Kansas City diocese. 
Smith previously told the Star-Tribune that the allegations were reported to both the Diocese of Cheyenne and to Cheyenne Police, which until mid-August was investigating priest abuse accusations related to Hart. 
Police there announced that they were recommending charges against two men, one a member of the Catholic clergy, for sexual abuse. Police declined to name the two men, as has the Cheyenne diocese. But it appears likely that Hart is one of the two men, given public information released by police. For example, police said the investigation stemmed from a case initiated in 2002 and reopened in 2018. 
In 2002, a man told Cheyenne Police that he had been sexually abused by former Bishop Joseph Hart in the mid-1970s. That investigation did not lead to charges.
Cheyenne police turned the investigation over to the Laramie County District Attorney's Office, which has not returned repeated requests for comment. The Star-Tribune previously reported that Natrona County District Attorney Dan Itzen will handle any prosecution as a special prosecutor.
Meanwhile, the Vatican is still in the midst of its own investigation into Hart. It's unclear how long that process will take, but Hart faces a trial and the possibility that he will be defrocked. He retired as a bishop in 2001 and has lived in a diocese-owned home since then. 
Sign up for our Crime & Courts newsletter
Get the latest in local public safety news with this weekly email.