Ross Robertson was a standout football player at Helena Capital High School in 2003.
The team was ranked No. 1 and undefeated as it headed to the state championship. In an upset no one saw coming, Capital lost to eighth-ranked Flathead.
Even with the loss, Robertson was named the top outside lineman in the Western AA All-Conference, and recruiters said he could play football at any Montana university he wanted.

Then, life started unraveling for Robertson. His mind was betraying him. In 2005, he was arrested in Yellowstone County for felony attempted armed robbery and criminal endangerment.
Two years after being named an all-state player, Robertson was spending Christmas in jail. And it got worse from there.
Robertson would eventually become a "forensic patient" at the Montana State Hospital before being bused 20 miles to the state prison in Deer Lodge.
"Forensic patient" is the designation for those committed to the state hospital for a criminal offense. Rather than being in the custody of the Department of Corrections, forensic patients are looked after by the Montana State Department of Public Health and Human Services.
Forensic patients are also referred to as "guilty but mentally ill." At the state hospital, at least seven full-time psychiatrists are available to treat a population of about 200 patients.
At the state prison, there are just three psychiatrists serving a varying percentage of the prison's more than 1,500 inmates. And those psychiatrists aren't at the prison. They communicate with prisoners through video conferencing.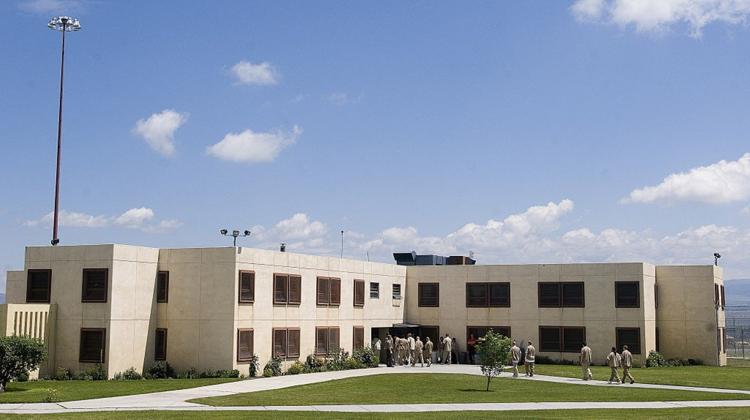 Reasons for being transferred from the hospital in Warm Springs to the prison in Deer Lodge vary, from a patient whose mental condition stabilizes to a patient who is a danger to staff or other patients. 
The transfers are made without a hearing. Patients are not allowed to confront their accusers. A court ruling designating someone mentally ill isn't enough to keep them housed in a mental health hospital. 
Since 2011, at least 17 patients have been transferred out of their court-ordered mental health commitment and into prison. Only eight prisoners are listed on state records as being transferred to the hospital between 2011 and 2015, five of them more than once. 
Transfers are reviewed by the Montana State Hospital Review board. Since 1998, the board has only denied two transfers out of the hospital to the prison. One of those patients, after being originally declined, was later accepted and transferred to the prison. 
Disability Rights Montana has filed a lawsuit on behalf of four forensic patients. The lawsuit — filed against the Montana Department of Public Health, Human Services Director Richard Opper, and Montana State Hospital Administrator John Glueckert — alleges patients are being denied due process in the transfers.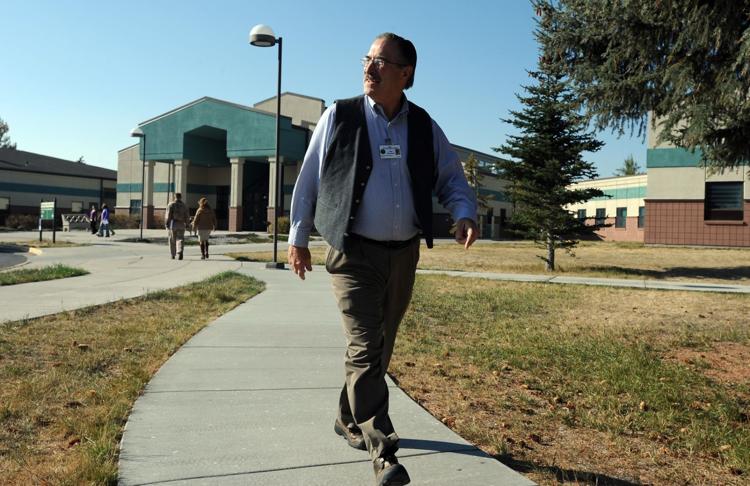 Former Montana State Prison Director of Mental Health Jill Buck said in an email quoted in the lawsuit, "the director of DPHHS wants to clear out as many GBMIs that they can — which means they will come here. They heard we have the bed space so they want to fill us up!"
Guilty-but-mentally-ill patients transferred to the prison system are subjected to conditions that "pose an atypical and significant hardship" because the prison does not provide proper care to the mentally ill and subjects them to conditions that exacerbate their illness, the suit alleges.
The lawsuit was withdrawn earlier this year, though the issue may resurface in the next state legislative session.
In 2015, a bill was proposed in the Montana Legislature that would establish a hearing process in which the patients could make their case.
After passing both the House and the Senate, Gov. Steve Bullock vetoed the Senate bill.
Bullock said the bill gave "GBMI inmates special rights after they have already received full due process of law when they were found guilty, sentenced and had the right to appeal."
Sen. Roger Webb, R-Billings, who sponsored the bill, plans to reintroduce it during the next legislative session.
From star to prisoner
Robertson's Capital football coach, Mark Samson, said Robertson loved every aspect of the game.
Five-foot-10 and a little over 200 pounds, Robertson was large for high school, partly because he loved the weight room.
When Samson moved on to the University of Montana Northern in Havre, he tried to recruit Robertson to play for him there. Then Samson started hearing about how Robertson wasn't behaving like the kid he remembered.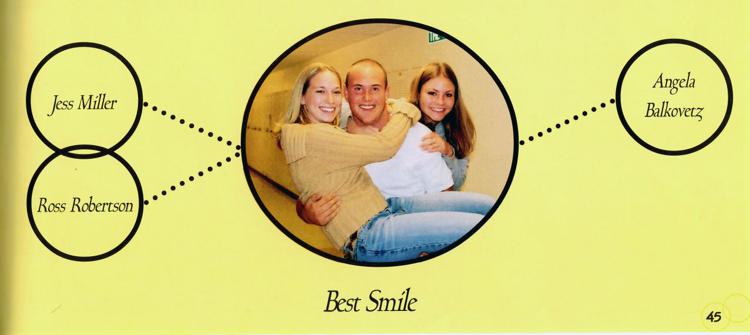 Robertson was beginning to display symptoms of paranoid schizophrenia, and while he graduated high school, he attended college for less than a year.
In a way, Robinson's diagnosis was terminal. The National Institute of Mental Health only talks of a better future for schizophrenics, not of a cure. There was not a lot of hope for the boy who won "best smile" in his high school yearbook. 
Schizophrenia typically shows itself for men at about age 21 and the symptoms can be overwhelming. People with schizophrenia report hearing voices, believe others are out to get them and fear people are controlling their mind, according to NIMH. They can become agitated, their fear sometimes making them violent and unpredictable. Ten percent of people with schizophrenia will die by suicide.
The crime
On Dec. 25, 2005, at about 10 p.m., Robertson walked into a Billings Zip Trip carrying a gun. The clerk had stepped into the bathroom. Another customer called police when Robertson walked behind the counter, attempted to open the cash register without success and then left. Billings Police chased Robertson, who drove the wheels of his vehicle to the rims after police flattened his tires.
Judge Susan Watters, a Yellowstone County District Court Judge, sentenced Robertson to 15 years with the Department of Public Health and Human Services.
Robertson's lawyer, Kelly Varnes, called him one of the most mentally ill clients he had ever represented.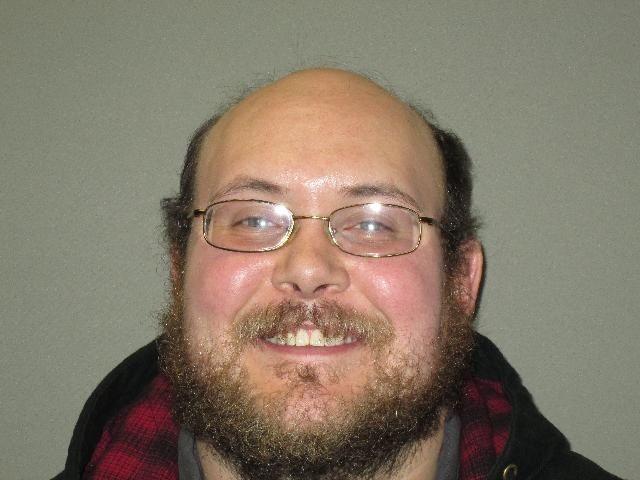 After sentencing, Robertson bounced between the Montana State Hospital in Warm Springs and a few community rehabilitation centers before returning to the hospital. On Jan. 10, 2012, he was told by a nurse at the hospital that he had to wear a gray T-shirt identifying him as a forensic patient.
Robertson refused. Video surveillance shows Robinson push the nurse. She fell backward over a chair and landed hard on her head. She suffered a stroke and has not returned to work at the hospital.
Robertson was transferred to the prison. A year later, he was charged with felony aggravated assault against the nurse. By the time that charge was made, Robertson was overcome by his symptoms. 
Other transfers
Robertson was not one of the patients Disability Rights Montana Inc. included in its lawsuit. The accounts shared in the lawsuit however, match accounts given by Robertson about mental health care in prison. 
James Lee Larson, 52, has a criminal record going back to his teens. Like Robertson, he was incarcerated fairly young and has continued to accumulate charges for burglary, theft and criminal possession of drugs, according to the Department of Corrections.
Larson was one of the four inmates named in the lawsuit filed by Disability Rights Montana. The not-for-profit group's suit is being heard by U.S. District Judge Sam Haddon. Special Assistant attorneys general Francis Clinch and Paulette Kohman are representing the Department of Public Health and Human Services in the case.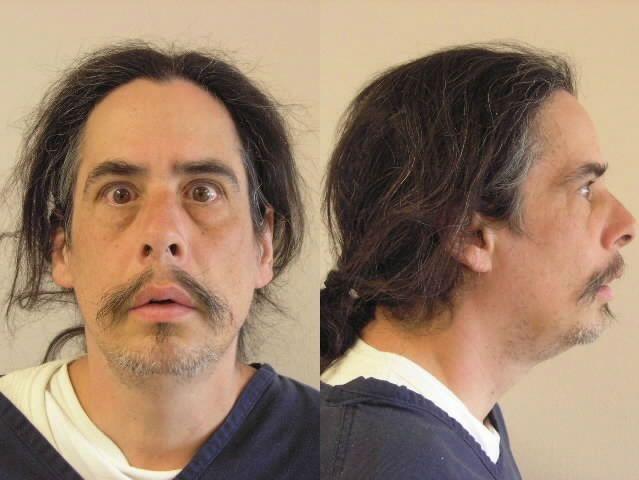 Larson was committed to the Montana State Hospital for 15 years in 2006. He was diagnosed with schizophrenia and resided in the State Hospital's Residential Care Unit, where staff described him as "polite, friendly, cooperative," according to the lawsuit.
He was transferred to the forensic wing of the hospital after staff began to suspect he was stealing another patient's jewelry. The Forensic Review Board, which reviews any potential transfers, recommended in 2007 that Larson be transferred to the prison because his mental health had "stabilized." It was about this time that Buck emailed prison staff, telling them the Montana State Hospital was looking to clear out some forensic patients. 
Larson learned of his transfer the day it took place and was not given "reasonable notice," according to the suit. His attorney was not notified, and he was not given a chance to speak to the review board. At no point was Larson given any opportunity to prevent or appeal his transfer, the suit claims. At the time, the hospital employed one staff psychiatrist, Dr. Peter Edwards. He left the prison in 2014.
Edwards discontinued Larson's anti-psychotic medications after their second meeting in 2012. Larson began to have hallucinations and disorganized thoughts, according to the suit. In 2014, he still was suffering from paranoia.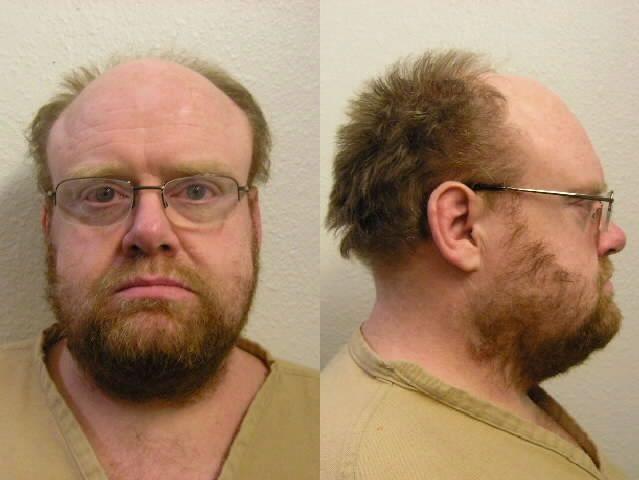 James Matthew Patrick has an IQ of 78, considered far below normal intelligence. The 35-year-old was the second prisoner named in the lawsuit. Patrick was convicted in 2002 of sexual intercourse without consent. He was placed into the custody of the Department of Public Health and Human Services at the Montana State Hospital. Patrick resided at the less-restrictive group home on the hospital campus and participated in required group therapy.
After the hospital failed to get Patrick transferred into a community group home in 2007, he was told he was being transferred to the prison. Two different reasons were given by staff for Patrick's transfer. The first that he was not complying with treatment. When the forensic review board approved the transfer, they wrote "he has achieved maximum hospital benefit," the suit states.
"I saw two prison guards and was taken to them," Patrick said of the day he was being transferred. "They strip-searched me and put me in chains and shackles. I did not know that I was going to prison until I was put into the van."
Patrick has spent more than three years in solitary confinement since being transferred to the prison. He has banged his head until it bled on his cell door, demanding real food as opposed to the "Nutraloaf" given to him by the prison staff as punishment for his "bizarre" and "disruptive" behavior, according to the lawsuit. 
Justin Thomas Bear, 23, was found guilty of criminal endangerment in 2013. He was diagnosed with paranoid schizophrenia and remanded to the custody of DPHHS and placed at the State Hospital. He was there for about six months, and staff members instructed him to work toward being reclassified as a less dangerous patient. Staff members encouraged him all the way up to his transfer to the Montana State Prison. Bear had no knowledge his transfer was to take place. Once at the prison, he was taken off his medication, according to the suit.
Shaun Duncan Morrison, 33, was diagnosed with a major depressive disorder. He suffers from self-harm impulses and has cut himself on numerous occasions resulting in hospitalization and life-threatening blood loss. He has bitten through his own stitches. 
In 2006, the forensic review board recommended Morrison be transferred to prison because he had shown "no overt indications of mental disease or defect." The interim DPHHS director at that time wrote that Morrison was "in need of long term behavior management in a more secure environment that can better protect him from the everyday items he uses to harm himself with," according to the lawsuit. 
Morrison and Patrick both spent time in the Prison's mental health treatment unit. Morrison created a treatment planning worksheet with the prison's mental health staff that included a request for homework so he could keep his mind busy. He also asked that mental health staff be there to talk to him when he began having problems, according to the lawsuit.
Instead, Morrison was placed in solitary confinement to prevent self-harm. In July 2011, he told prison staff he had "been in locked housing for way too long" and was worried about doing "something stupid."
In August 2011, Morrison murdered another prisoner. He was sentenced to the Department of Corrections for life without the possibility of parole, according to the lawsuit.
The Montana State Prison has three psychiatrists who provide "telepsych" services to offenders, Department of Corrections Communications Director Judy Beck said. Telepsych refers to the use of video conferencing to hold psychiatric clinics. The prison has a psychiatric nurse practitioner who is on-site two days per week.
The prison system does not have electronic medical records; there are only hard copy files at the prison. Beck said she can't confirm the number of mental health patients at the Montana State Prison because the prison doesn't have a clear definition for mental illness and it is something they are working on. 
"If you included personality disorders, it would be over 90 percent of our population," Beck said. "If you included substance abuse issues, that would also be well over 90 percent of our population."
The prison has two open full-time psychiatrist positions advertised, but had received no applicants as of March 30. 
Robertson deteriorates 
A written statement from Robertson's attorney to the Montana Supreme Court supporting the dismissal of aggravated assault charges against Robertson described his increased mental deterioration in the Montana State Prison.
Robertson had stopped showering by October 2013.
"Showering is more sinful than bathing," he told guards when they attempted to get him out of his cell.
He was ordered to transfer back to the Montana State Hospital on Jan. 10, 2014. He returned to the hospital on Jan. 22, 2014. The district court ordered the charges of aggravated assault dismissed due to a delay in a mental health evaluation of Robertson to stand trial.
On Dec. 8, 2015, Supreme Court Judge Patricia Cotter reversed the third district court's ruling, and charges of aggravated assault were reinstated against Robertson.
The Deer Lodge-Anaconda District Court is proceeding with charges against Robertson for the aggravated assault he committed against the Montana State Hospital nurse.
Robertson was released on Dec. 24, 2015, from the Montana State Hospital and into a secure rehabilitation and after-care facility in Missoula County. He is under the custody of probation and parole and is serving the last five years of his sentence.
His future placement and treatment options remain unclear.
Future legislation
Bullock said he stands by his veto of the bill and reiterated how few transfers there are between the two institutions.
"It certainly looks like the current protections of the transfers are adequate," Bullock said.
The transfer cases Bullock said he looked at included people who had committed sex crimes and homicides, very violent crimes, Bullock said. 
While his administration wants those people to get treatment, it shouldn't be at the cost of safety for the staff members or other patients at the hospital. 
There are patients who are found not guilty due to their mental illness, and those patients can't be transferred out of the Montana State Hospital, Bullock said.
People have to remember that patients found guilty but mentally ill, are still guilty, Bullock said. 
New hospital resources
As of February 2016, Montana State Hospital forensic patients moved into the new Forensic Mental Health Treatment Facility at Galen, according to spokesman for the Department of Public Health and Human Services, John Ebelt.
Prior to the Forensic Mental Health Treatment Facility, as many as 60 forensic patients were being treated at the Montana State Hospital D Wing which was built for 32 patients.
"That created an overcrowding situation and put the safety of both patients and the staff at risk every day," Ebelt said.
There were 44 forensic patients there as of the start of April. There are 81 employees who work at this new facility. The 2015 Legislature appropriated $4 million for personnel and to operate the facility. A total of 55 new staff members were hired at this new facility. 
The new facility allows for single occupant rooms and enables separation or segregation of different types of forensic clients. 
The opening of the Forensic Mental Health Treatment Facility has alleviated overcrowding issues and improved safety and security, Ebelt said. 
"Patients need to feel safe in order to receive treatment," Ebelt said. "When you crowd people, there is a level of irritability. By improving safety, the new facility will allow us to improve security and treatment."