When the new federal courthouse in Billings was getting its finishing touches in 2012, officials with the General Services Administration approached soon-to-retire U.S. District Judge Jack Shanstrom, telling him he had a courtroom to name.
"And he said, 'Good. I'm going to pick 'Winchester,' '" recalled friend and Billings attorney Mark Parker.
While he spent decades as a judge, Shanstrom never stopped being an outdoorsman, Parker said. And apparently, he never stopped having fun. (Unfortunately for Shanstrom, he had to settle on "the Bighorn Courtroom.")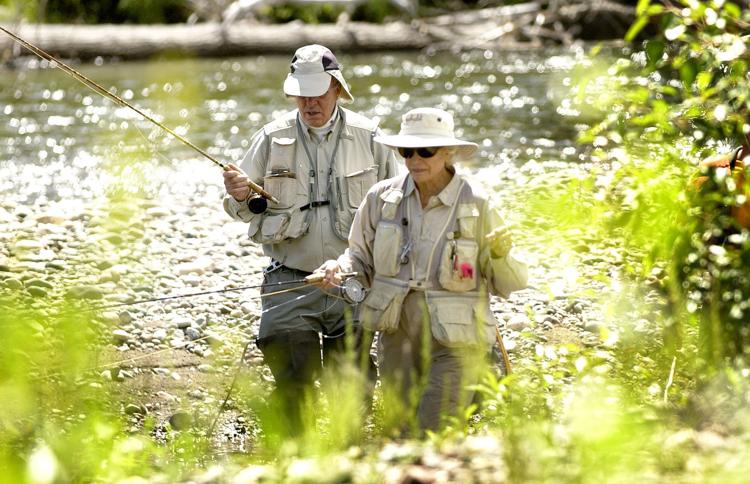 Shanstrom died at his home in California on Jan. 13. He was 87. He and his wife, Audrey, had left their longtime Billings home roughly a year ago, as Shanstrom's battle with Parkinson's disease progressed. Their two children, Scott and Susan, live in California.
Shanstrom retired in 2013 at age 80, after serving on senior status with a reduced caseload for 12 1/2 years.
His legal career began in 1960 when he was elected Park County Attorney, three years out of law school. Shanstrom grew up partly in Livingston and attended high school there.
At age 32, he was appointed District Court judge, and after 18 years on the state bench he moved to Billings to serve as U.S. magistrate judge. In 1990, he was appointed U.S. District Court judge.
Shanstrom was a celebrated mediator, able to "look at a case and determine its merits more quickly than anybody else — what the strong points and weak points were," said Hardin City Court Judge James Seykora, who practiced in front of Shanstrom as an assistant U.S. attorney.
"You know, mediation now is a fairly common thing," said current U.S. Magistrate Judge Timothy Cavan. "That wasn't a common thing then, and he was really kind of a pioneer in that area, for magistrate judges, anyway."
During his years as a magistrate judge, Shanstrom mediated more than 1,000 cases, saving litigants time and money, according to his obituary and a 2013 article in The Montana Lawyer written by Parker, celebrating Shanstrom's retirement.
On the bench, Shanstrom was "a model for judicial temperament," Cavan said.
"I never heard him raise his voice, I never heard him belittle anyone," Cavan said. "But there was never, ever any question about who was in charge of the courtroom."
During one of the more memorable points in Shanstrom's career, the Freemen — a group of armed anti-government extremists who carried out an 81-day standoff in Garfield County in 1996 — distributed wanted posters offering a $1 million reward, "dead or alive," for Shanstrom and others involved in the foreclosure of land owned by a member of the group. Shanstrom began carrying a gun, recused himself from the case and later testified against the Freemen during their criminal cases.
Jack and Audrey Shanstrom hosted a pot luck dinner party each year for "the court family" at their home on the Rims, Cavan said, bringing together staff from the clerk's office, probation officers, prosecutors, defense attorneys, and members of the U.S. Marshals Service.
His social circle was wide, from the Livingston ranchers he tapped for updates on local wildlife to the two weekly poker groups in Billings he kept up with well into his 80s.
"He was friends with the entire bar," Seykora said.
Shanstrom also became friend and fishing guide to a handful of U.S. Supreme Court justices, relationships that began during a visit in the 1960s by Justice Byron "Whizzer" White to Montana to speak to the local bar association, according to Seykora.
It was White who swore in Shanstrom when he became U.S. district judge. Justice Sandra Day O'Connor became a yearly guest and fishing buddy, according to Shanstrom's daughter, Susan. And through the years, Shanstrom played host to Justices Clarence Thomas and Antonin Scalia, Attorney General Eric Holder and other big D.C. names, often getting them to commit to a speaking engagement at the University of Montana Law School's Jones-Tamm lecture series.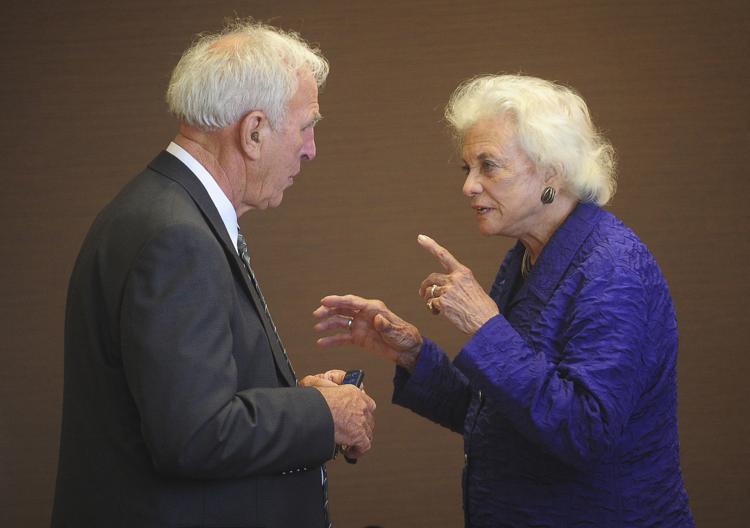 But Parker said Shanstrom was never in it for the recognition, guessing that his guests must have found their fishing trips down the Yellowstone River a "respite from the usual chatter."
"In other words, Judge Shanstrom was never going to spend 10 seconds trying to curry the favor of a Supreme Court justice for a 9th Circuit appointment or anything else," Parker said. "It would simply be two friends floating."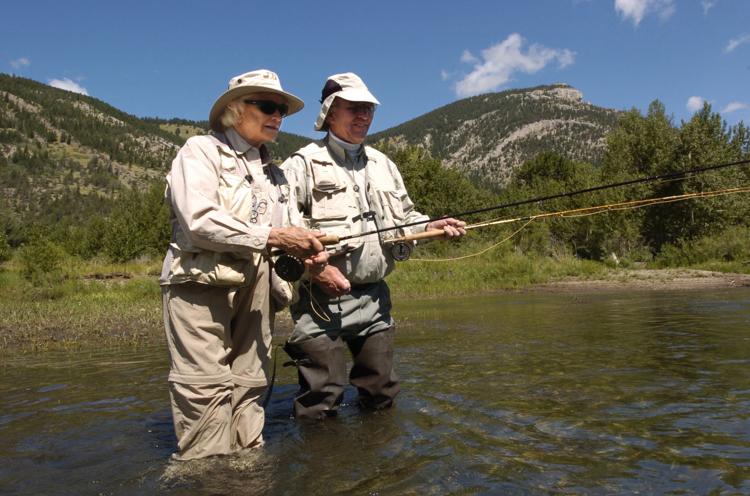 Shanstrom was famous for running trap lines in Park County during his years as a district court judge. He checked his traps each night after work, according to his daughter, sometimes snowshoeing into the Bridger Mountains. After several attempts and plenty of research, he landed a wolverine, she said.
Vu Pham, who clerked for Shanstrom for roughly a decade, was a regular on the judge's fishing trips, which were often incorporated into travel across the state required for work. Pham, Shanstrom and Shanstrom's dad, Harold, fished for walleye in Canyon Ferry. Other times they hunted geese. Pham considered Shanstrom "a surrogate grandfather."
Susan Shanstrom said her father's passion for the outdoors was clear to anyone who knew him.
"He was 'Montana' through and through," she said. 
She took her own fair share of fishing trips with him, some seemingly interminable. 
"He would take you fishing and you could be out there for 13 hours, and you were done with it," she said, laughing. "But he wanted to see that 14th hour."
A celebration of life will be held at Mayflower Congregational Church in Billings on March 7 at 10 a.m., according to his obituary.