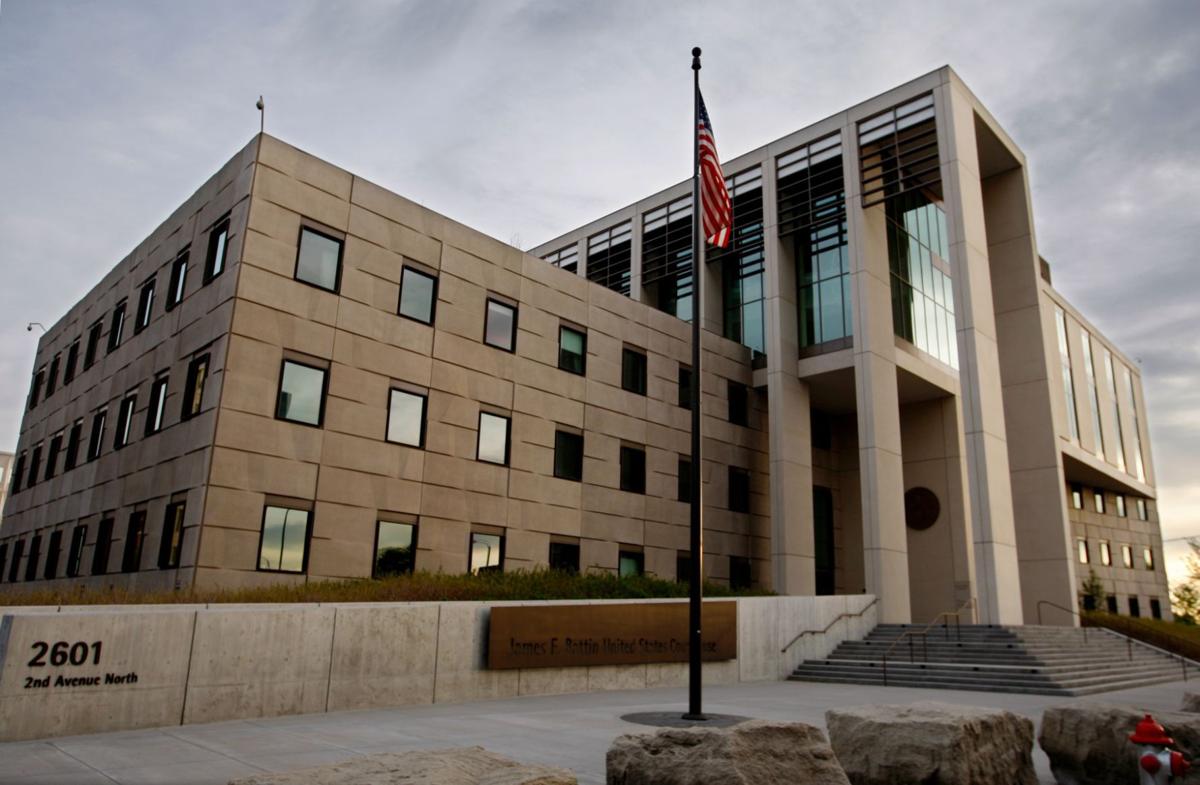 A Mexico-born man told a federal judge in Billings on Wednesday that he was a mule in a meth conspiracy that brought pounds of the drug to the Billings community from California.
Kevin Torres-Ochoa, 28, said he picked up four to five one-pound quantities of meth that had been mailed to Billings and would deliver the drug to others for distribution.
Torres-Ochoa pleaded guilty in U.S. District Court to conspiracy to possess meth for distribution and to conspiracy to commit money laundering as the part of plea agreement in which another charge is to be dismissed at sentencing.
Torres-Ochoa is one of nine people indicted in a large conspiracy in which members of a drug organization based in San Jose, California, sent multi-pound quantities of meth to Montana. The activity occurred in the summer of 2015.
Torres-Ochoa said he sent money he was paid to his family in Mexico where his son is ill and needs expensive medication. He told the judge it was "impossible" to make that money in Mexico.
He also admitted to selling two ounces of meth he received instead of a cash payment for $4,000 per ounce and claimed to have received two or three shipments where he was paid in meth.
Assistant U.S. Attorney Lori Suek said federal task force investigators learned of the drug ring and Torres-Ochoa through co-conspirators and social media. Agents ultimately tracked Torres-Ochoa through phone records and found him with co-defendant Mary Rock Big Man at her residence in Crow Agency.
Rock Big Man, who was convicted earlier in the case, said Torres-Ochoa introduced her to two other men who were dealing meth. She started getting small amounts of meth from them and then expanded into distributing, storing and packaging the drug, the prosecution said.
Rock Big Man estimated she helped store five pounds of meth for the organization.
Torres-Ochoa told agents in October 2016 that Rock Big Man was his wife and that he had lived on the Crow Reservation for about eight months. After initially denying distributing meth, Torres-Ochoa admitted to working with a drug organization based in San Jose.
Prosecutors said he admitted to receiving five or six one-pound packages of meth for delivery to others.
Torres-Ochoa said the amount was four to five pounds and that he was not involved with the five pounds of meth Rock Big Man helped store.
Other co-defendants who have pleaded guilty include Christina Kamran-Kohnjani, Sadey Kust-Myers, Tomi Leah Gray and Jason Earl Nelson. Those awaiting trial include Jonary David Santos-Antunez, Joshua Lee Hagen and Marisa Ann Lyman.
U.S. District Judge Susan Watters set sentencing for Nov. 2. Torres-Ochoa, who remains in custody, faces a minimum mandatory 10 years to life in prison and a maximum $10 million fine on the drug count.
Sign up for our Crime & Courts newsletter
Get the latest in local public safety news with this weekly email.