An 18-year-old who police believe was under the influence of drugs broke out a small window pane of a downtown Billings restaurant Friday morning and shimmied through, only to find an active remodeling inside.
The man, identified by Billings Police Sgt. Scott Conrad as Nicholas Anderson, was taken into custody on the scene at The Rex, 2401 Montana Ave. Conrad said Anderson appeared to be under the influence of drugs or narcotics.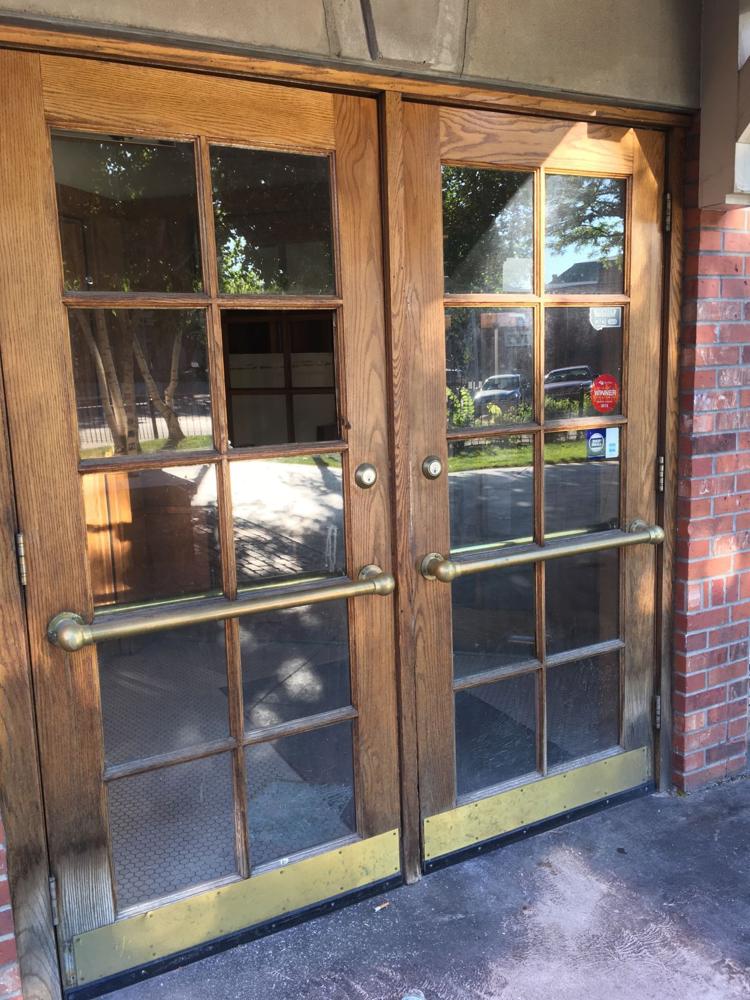 The Rex sold to new owners in March after closing suddenly in February 2017 and sitting vacant for a year. Remodeling crews are now inside daily, preparing to reopen the restaurant under new ownership.
On Friday morning, Anderson had broken through a single pane of the double, French-style doors at the entrance to The Rex, according to Conrad.
"He is small enough that he weaseled his way through there," Conrad said, pointing to the knocked-out window pane, roughly four feet off the ground. A red brick lay a few feet from the door.
Once inside, Anderson apparently tried to steal a coffee thermos and a couple of water bottles, police said. Police have arrested him on a suspicion of burglary.
Police were alerted to the burglary in progress shortly after 7 a.m. when employees of Easter Seals, which has offices in the Rex building, noticed the broken window pane.
The Rex, the historic hotel and restaurant on Montana Avenue in downtown Billings, has been purchased after it suddenly closed and was put on …