Anthony William Felton, of Ballantine, faces a new felony charge after prosecutors say he played a role in the burglary of an industrial supply store in the summer. Felton is charged with burglary, or in the alternative, burglary by accountability.
Felton appeared in Yellowstone County Justice Court on Tuesday. His bond is set at $45,000. 
Felton is accused of breaking open the glass door to Fastenal at 1518 First Ave. N. on June 26, 2017.
Felton told police after his arrest that night that he was walking past the business and happened to be carrying a window punch, according to charges.
"He had tried many other window punches and they never worked, so he decided to try the Fastenal window," charges state.
The window punch worked, the glass door shattered and Felton ran to the Lazy K-T Motel a block away, he told police. There he told two friends what he had done and watched from the motel room as the men ran to Fastenal and stole tools, Felton told police.
Felton sold some of the tools, according to charges. The charges do not specify the number or type of tools stolen, or their total value.
Police identified Felton as the burglary suspect based on a tip they received, charges state.
Felton was charged in November with burglarizing a home in the Billings Heights in July and stealing 29 guns.
He was charged with stealing an ATM from La Quinta Inn and Suites, at 5720 S. Frontage Road on Dec. 9. The machine and cash inside were worth a combined $3,960, the owner told police. 
Felton has two other ongoing court cases from 2017. In one, he is accused of prying open an ATM at a Grand Avenue casino on Oct. 18 and taking $6,800 in cash. 
In the other, he is charged with possessing a stolen car in late September. He was found on Sept. 30 hiding above a water heater inside a trailer home, according to charges. The car parked outside had been reported stolen a week earlier.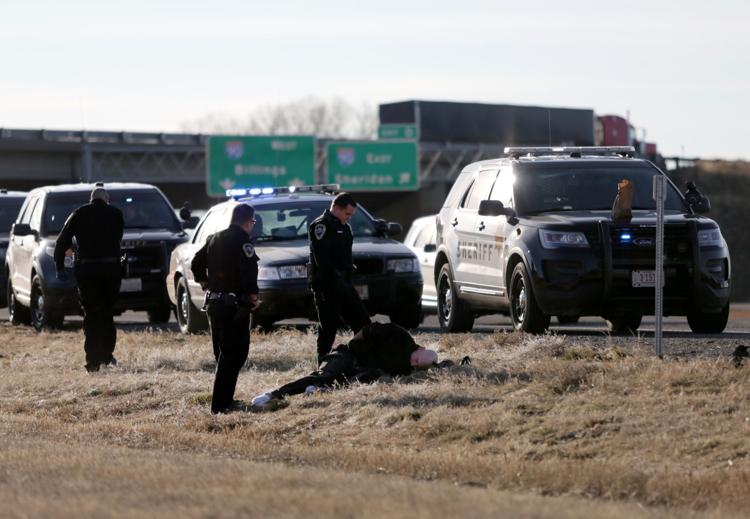 Felton has been held in the Yellowstone County Detention Facility since Dec. 14, when sheriff's deputies arrested him on a warrant after a foot chase along the shoulder of Interstate 94. Deputies had to use a stun gun on Felton in order to arrest him, Undersheriff Kevin Evans told The Billings Gazette in December.