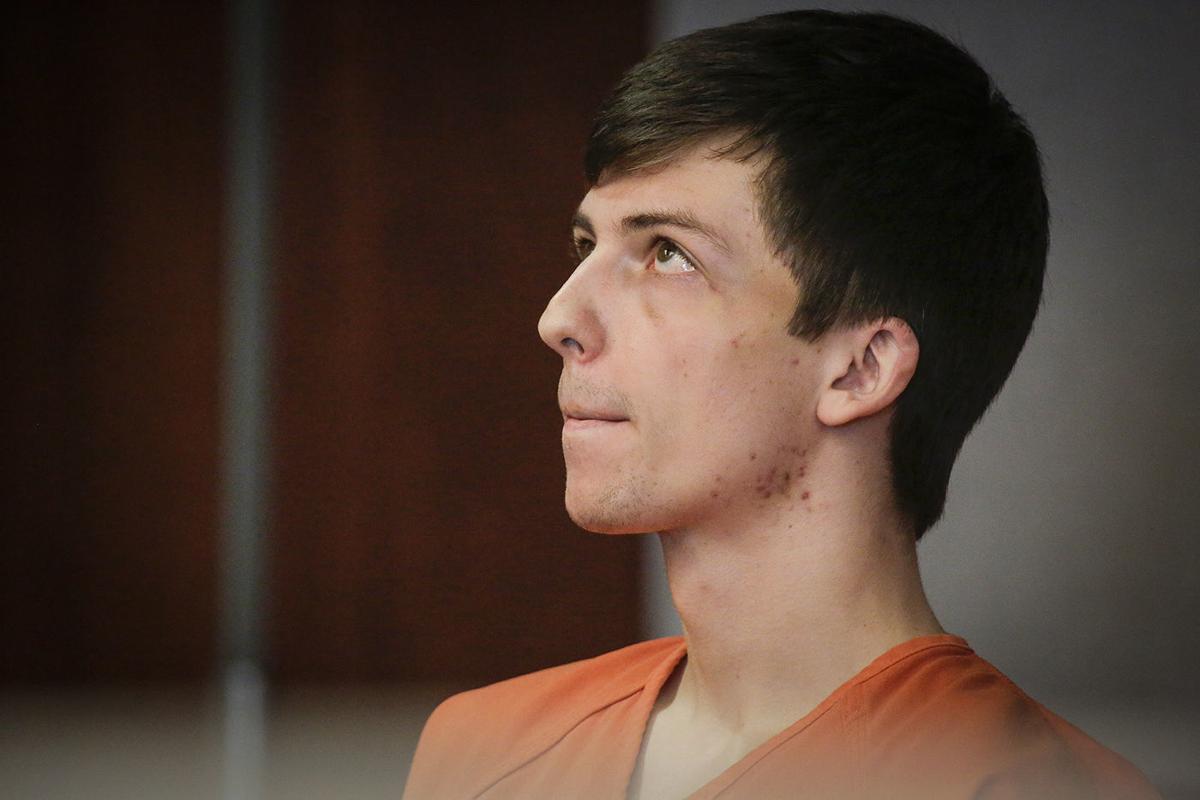 For the first time in more than a year, Mitchell Taylor, convicted of shooting a gun inside of Wyoming Medical Center last year, will be released from custody this week when he graduates from a boot camp program.
Taylor was arrested in the early morning hours of March 2019 after opening fire inside of WMC, where he shot in the direction of two WMC staffers. In July 2019, he was convicted by a jury on two counts of aggravated assault; he previously pleaded guilty to property destruction.
Taylor maintained that he was overdosing on LSD and had traveled to the hospital because he thought he was dying. He fired seven bullets in the hospital, after bypassing the emergency room and ending up near a bank of elevators within the hospital. 
No one was injured in the shooting. A judge blocked Taylor or his defense attorney from bringing up Taylor's drug use at trial. 
In November, District Court Judge Daniel Forgey sentenced Taylor to at least six years in prison. Taylor was given the opportunity to enroll in boot camp, a minimum security program for younger offenders. 
Appearing in a virtual court hearing Tuesday, Taylor -- his head buzzed and wearing two military-style braids over his right shoulder -- and his defense attorney, Joe Coles, asked Forgey to modify Taylor's sentence and release him on probation. Taylor said he plans to move to Nevada, where his father is, to serve out a multi-year probation sentence. 
Taylor told Forgey that he had grown up at boot camp and had become the man he should've been when he walked into WMC with a semi-automatic handgun. He said he made a "terrible, terrible decision" that morning and that he planned to leave Wyoming and never come back.
Natrona County District Attorney Dan Itzen, who tried the case last summer, said the recommendation was a "close call" for his office. Itzen asked that some more stringent limitations be put in place to "step down" Taylor from the regimented life at the boot camp program to "near freedom" of probation in Nevada. 
Forgey said he was "pleased" with the results of the boot camp program and found sufficient reason to release Taylor to probation. He demurred on the subject of whether Taylor could serve out that sentence in Nevada, leaving the decision up to the state Department of Corrections. He prohibited Taylor from taking drugs or consuming alcohol during his probationary period. 
Sign up for our Crime & Courts newsletter
Get the latest in local public safety news with this weekly email.