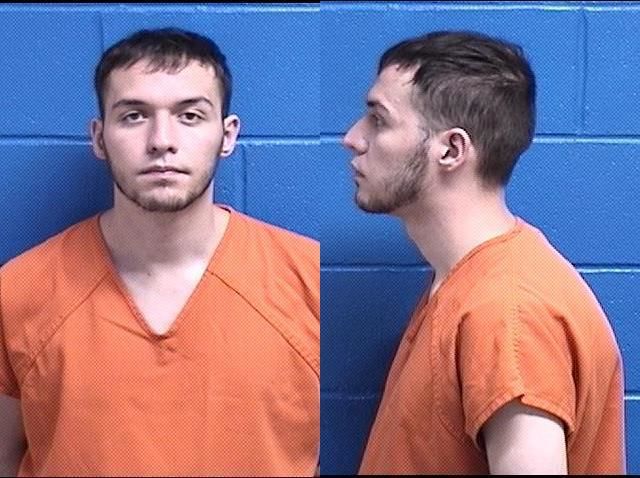 Fabjan Alameti, who moved to Bozeman from New York in March, will plead guilty in federal court in Missoula to two counts of making a false statement to federal law enforcement in a matter involving terrorism, a charge that carries a maximum penalty of eight years in federal prison. 
The change of plea hearing for Alameti, an Albanian national with U.S. citizenship, has been set for Wednesday at the Russell Smith Federal Courthouse. 
Alameti was apprehended by federal authorities in April at a Bozeman gun range. Investigators said he had told a federal informant in January he had planned to join ISIS in Syria and carry out terrorist attacks on U.S. soil.
"I will stand over them while I pierce their bodies with hollow points," Alameti told the informant, according to court filings. 
Law enforcement in New York City first interviewed Alameti at his Bronx residence in May 2018 as part of a terrorism investigation, according to the federal complaint filed almost a year later. The complaint states that in January he began posting "pro-ISIS comments on pro-ISIS Facebook pages," where he met and began engaging with the federal informant.
His favored targets for conducting an attack included a U.S. government building, gay club, Jewish temple or U.S. Army recruiting center, according to investigators. He moved to Bozeman in March.
After the FBI arrested him at the gun range, he was charged with three counts of making false statements to authorities about terrorism business and possession of a firearm by an unlawful user of a controlled substance. 
At a detention hearing in Missoula in May, FBI special agent Ingrid Nelson testified that while in Bozeman, Alameti checked into a motel where staff soon removed him for smoking marijuana in his room. After moving to a hostel, Nelson said, EMTs had to take him to a hospital for alcohol poisoning. Police confiscated his possessions, which included an airsoft rifle.
After leaving the hospital, Alameti agreed to an interview with the FBI on March 25, according to charging documents. He denied ever wanting to fight for ISIS, harm U.S. citizens, fight the U.S. military or having any contacts overseas. Agents released him after he gave them permission to download the contents of his cell phone.
Alameti had sought release from the Missoula County jail ahead of his trial, but then-U.S. Magistrate Judge Jeremiah C. Lynch said in May that Alameti's statements recorded by authorities were too troublesome for community supervision ahead of trial.
Federal Public Defender John Rhodes argued the comments, however graphic, were protected under the First Amendment. Additionally, Alameti does not have a violent criminal history.
The change of plea hearing is set for 2 p.m. Wednesday at the Russell Smith Federal Courthouse. U.S. Magistrate Judge Kathleen DeSoto will preside over the hearing.