Prosecutors have agreed to recommend five years in prison for the Billings man who survived being shot in the face by a police officer after driving at the officer in 2018.
Desmond Ian Jordell Rowland, 22, pleaded guilty to burglary and criminal endangerment in Yellowstone County District Court on Wednesday.
Under a plea deal, prosecutors are set to dismiss a count of assault on a peace officer, which carries a minimum of five years in prison.
Rowland was among a group of four people who broke into an unoccupied home in the North Elevation neighborhood on Nov. 4, 2018, and stole items from the garage.
When Billings police officer Brandon Lange responded to the burglary by walking down the alley behind the house, Rowland pulled his girlfriend's Chevrolet Malibu out of the driveway and drove toward the officer, according to prosecutors.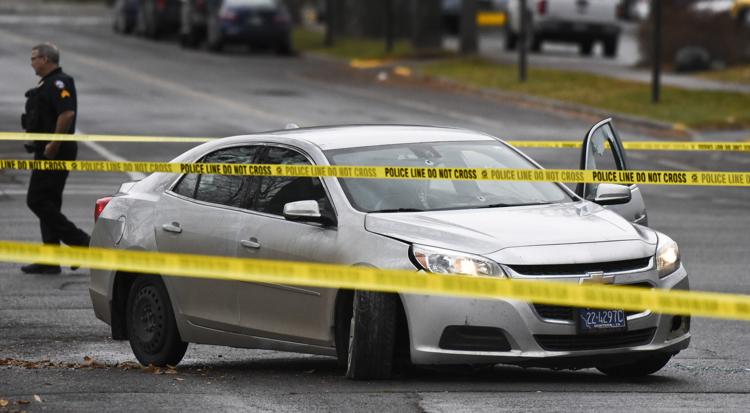 "Officer Lange was standing to the north of the vehicle and there was nothing to obstruct the driver of the Malibu from turning south down the alleyway, away from him," the charges state. "The driver of the Malibu drove at Officer Lange, putting him in jeopardy."
Lange shot six times at the vehicle as it approached, according to prosecutors, who also noted that he was boxed in by a wood pile on one side and a fence on the other. He was ultimately able to evade the speeding car and was not hurt.
Rowland was able to drive the car only a few blocks before he and his passengers abandoned it. He was later found, shirtless and covered in blood, by Lange and another officer after running toward St. Vincent Healthcare, according to the charges.
Under a plea deal, prosecutors will recommend 10 years in prison, with five suspended.
Sign up for our Crime & Courts newsletter
Get the latest in local public safety news with this weekly email.