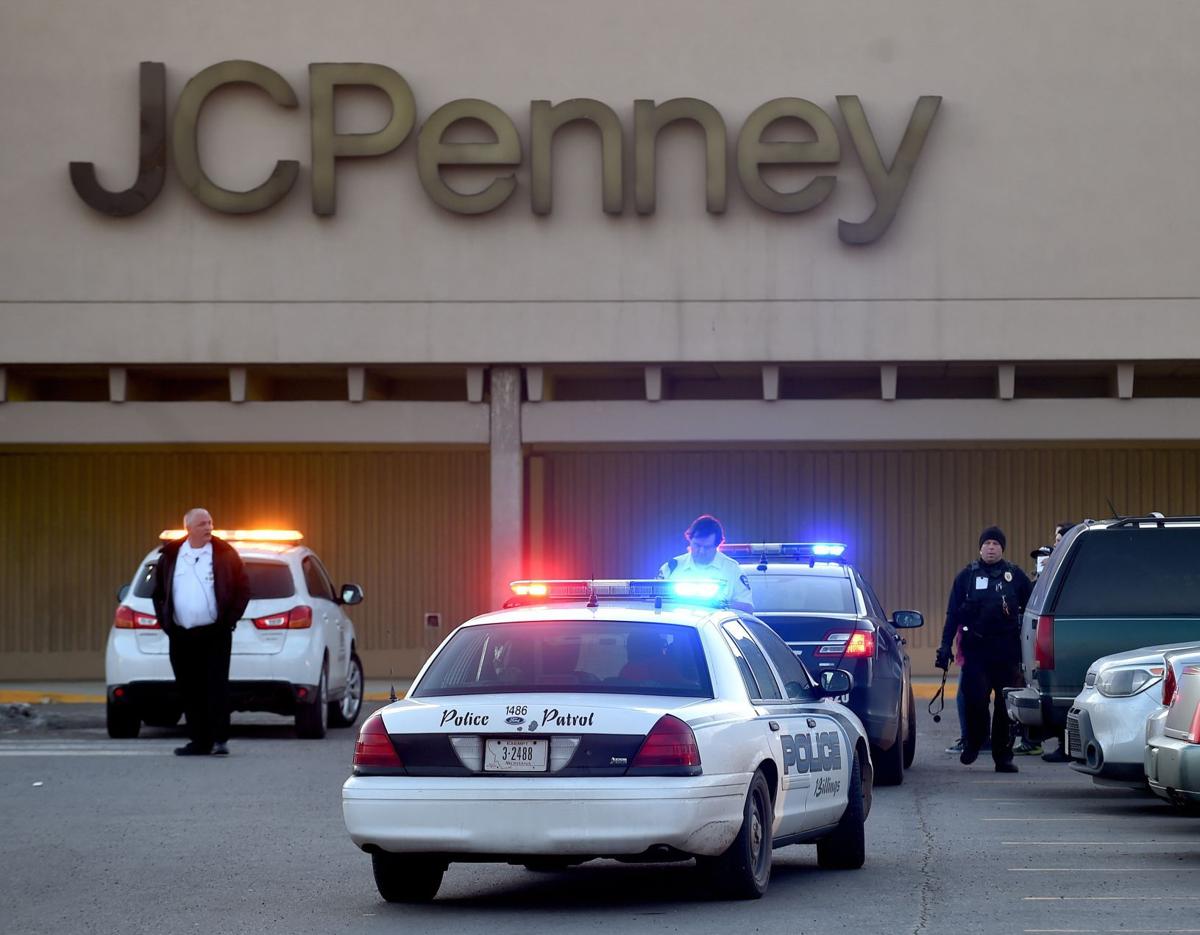 City prosecutors have filed charges against a man who fired his gun during an attempted citizen's arrest in the Rimrock Mall parking lot.
The charges against James Ellis Newman, 30, come six months after the Feb. 25 incident.
Newman was charged on Aug. 18 in Billings Municipal Court with negligent endangerment and unlawful discharge of a firearm. The charges are misdemeanors.
The Yellowstone County Attorney's Office previously reviewed the case and declined to file any felony charges.
Newman approached two people leaving the mall with a cart full of items, which he believed to be stolen, according to charges. As the couple loaded items into an SUV, Newman attempted to make a citizen's arrest. The interaction was caught on video with multiple onlookers nearby.
The couple got into the vehicle, which lurched backward toward Newman, who held up a .45-caliber handgun. According to charging documents, a man in the driver's seat got out and ran, and a woman took the wheel.
The SUV lurched backward again, this time "striking Newman's left knee," charges state. Newman didn't start firing until the vehicle moved forward, away from him.
Newman fired six times as the car pulled away. Police determined that three of the bullets hit the car. The last bullet hit a snow bank 68 feet away from Newman, according to court documents.
The suspected shoplifters were later identified, and that case is still under review for charges, Billings City Attorney Brent Brooks said Wednesday.
In reviewing the case for charges, prosecutors examined Montana's use of force statutes. The most basic interpretation allows the use of deadly force if the person believes he or she is under threat of serious harm or death.
The maximum punishment for negligent endangerment is $1,000 and one year in jail. Unlawful discharge of a firearm is a city code and a penalty isn't specified.
Sign up for our Crime & Courts newsletter
Get the latest in local public safety news with this weekly email.