According to Billings Police Officer Katie Nash, there are two sets of battered women in town: those who call the shelter, and those who call the cops.
Nash is rolling out a new tool for police patrol officers on calls involving intimate partner violence. The goal is to connect 911 callers to services offered by the YWCA, including emergency shelter and legal help.
Eventually, Nash hopes those women who turn only to the shelter for help will begin seeking out law enforcement assistance as well.
Nash, who has worked as the domestic violence investigator since 2012, said she was surprised to learn the YWCA and the police department "don't share victims."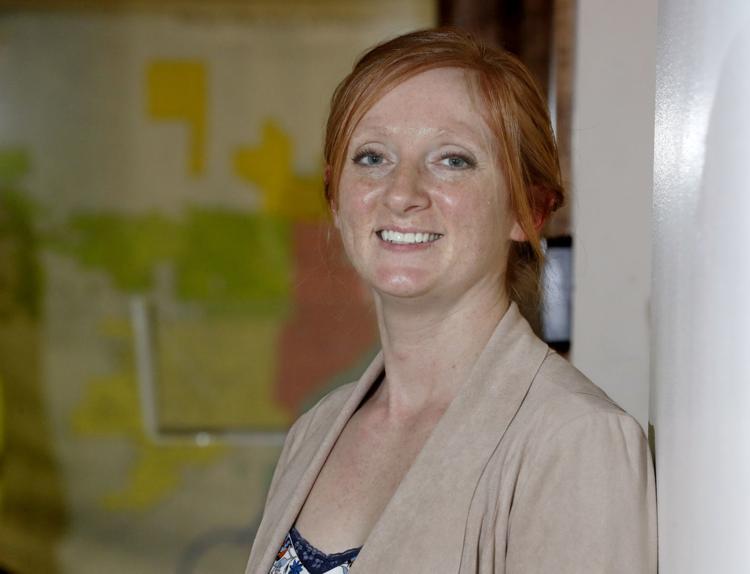 Years ago, when Nash asked the YWCA staff to survey their clients for feedback on their interactions with police, most said they hadn't called 911. Then, when she and YWCA Chief Operating Officer Erin Lambert reviewed sample police reports, they found none of those victims had called the YWCA shelter. 
Nash reported the finding to her contacts at Praxis International, a Minnesota domestic violence nonprofit, who told her other cities have a similar divide.
"You have victims who just don't want the police involved," she said. "The criminal justice system is a bizarre, not victim-friendly place. So people that know that or have heard that are not going to call the police necessarily, because they don't want to. Or they have their own issues, warrants, that kind of thing, and would just prefer to handle it not privately, but not to involve the system."
Lambert wishes more shelter clients would call the police, but she said she understands that it's a big step for them.
"And a lot of times it's the last step they take before leaving a relationship, or it has to be really severe before they'll call," she said.
The new approach is voluntary, Nash said. After completing a police report, officers go over a questionnaire with victims designed to assess how risky their situation is. The victim can decline to answer any question, and he or she can also choose not to participate at all.
The questionnaire asks things like whether physical violence has increased in frequency or severity during the past six months, whether the abuser is thought to be capable of killing the victim, and whether the abuser has ever choked the victim.
You have free articles remaining.
If the answer to any of the questions is "yes," the officer calls the YWCA and reports their basic findings. The officer then asks the victim if she or he wants to talk to a YWCA staff member about emergency shelter or other services, and hands over the phone if they do. 
Nash said officers leave the room during the call so it can remain confidential. They're also trained to get far enough away that patrol microphones are unable to pick up the audio.
Before now, it was up to the discretion of the officer whether to contact the shelter. If a victim asked for it, officers would help. But if they didn't ask, it wasn't routinely offered.
Nash said victims are better off using both police and community-based services. Regardless of whether the case results in a conviction, she said, the victim should get the message during the criminal process that the police are on their side.
"It's such a tactic of abusers to say, like, 'Nobody's going to believe you,' that kind of thing," Nash said. "So if they experience, 'These guys believe me, they care about me, they're not just here to punish people, they're really here to help,' it makes it more likely that the victims will call for help next time, if there is a next time."
Lambert said there are times when the YWCA has to turn people away because the shelter is full.
"It's pretty rare for it to go more than 24 hours for a bed to be vacant," Lambert said.
But if that happens, Lambert said, shelter staff refer people to an alternative, like the women's shelter at Montana Rescue Mission, or brainstorm alternatives with the caller, such as safe friends or family members with whom the victim can spend the night.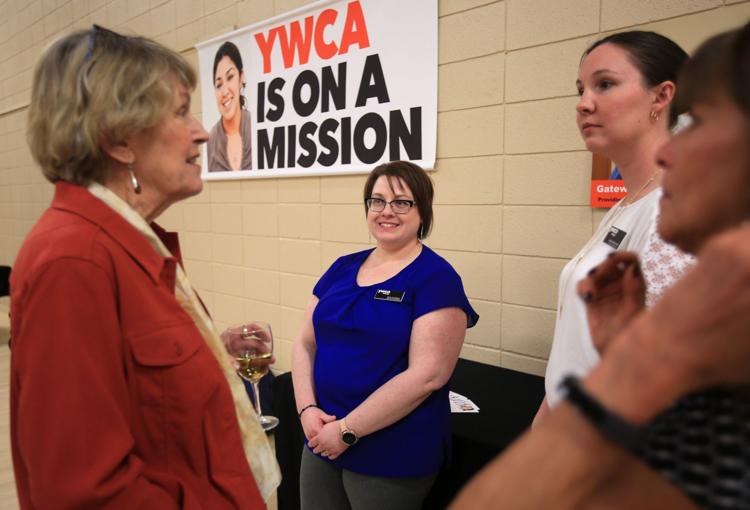 Lambert said they also encourage women to use other YWCA services, such as legal aid and case management, even when the shelter is full. 
In addition to referring victims to community-based services, the new protocol for patrol officers requires them to show the victim statistics about intimate partner violence. If the victim's answers indicate an elevated risk, for instance, the officer tells them 9% of victims in that category will experience "severe re-assault" within seven months, according to data tracked by the program that issues the questionnaire, called the Arizona Intimate Partner Risk Assessment Instrument System. 
The goal is not to "paralyze them with fear," Nash said, but to be frank about the physical danger they could continue to face. 
Roughly a third of the department is now using the new questionnaire, Nash said. The entire department should be using it by mid-2021 or sooner, she said.
The Yellowstone County Sheriff's Office is getting on board, too. Lt. Tim Siegle said he aims to have grant money in hand by April, and that Nash has agreed to train the sheriff's deputies after that. The funding is necessary to pay for cellphones deputies will use to call the YWCA. 
Nash said the goal is not for law enforcement to simply give out hugs to victims of intimate partner abuse. Instead, it's to recognize the trauma involved and treat them with respect, "not as witnesses to the crime, but victims of a crime."