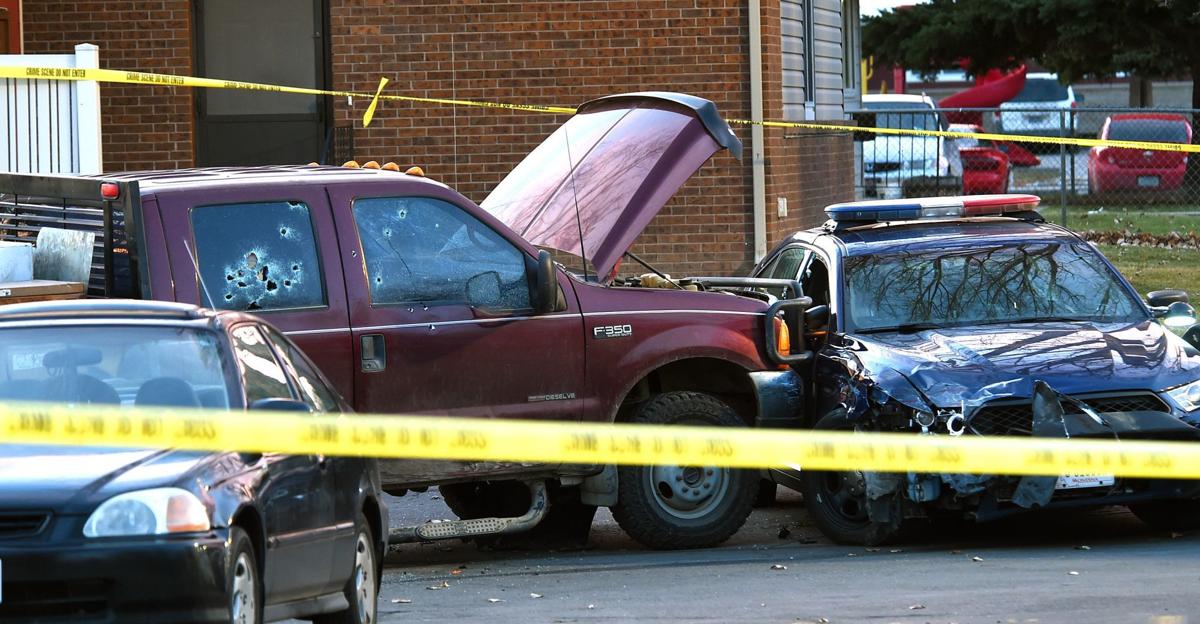 Montana ranks among the top 10 states in the country for officer-involved fatal shootings, a list dominated by rural, Western states.
Available data on the total number of officer-involved shootings in the U.S., as well as other demographic details and the circumstances of those incidents, are limited. The FBI just this year began collecting those data through its new "Use of Force" reporting requirements, but no federal agency has been tasked with obtaining that information for prior years.
The Washington Post, which in 2015 began compiling its own database of those incidents based on media stories and its own reporting, offers the best available look at officer-involved fatal shooting trends. Based on information gleaned from that public database, The Gazette previously reported that Billings has one of the highest rates of fatal officer-involved shootings in the country.
According to those data, Montana's killings by police ranked ninth in the country per capita. New Mexico tops the list, followed by other Western states including Alaska, Arizona, Colorado, and Wyoming.
This year, The Gazette began compiling its own list of such incidents in Montana, using information obtained from the state Department of Justice, past media reports, documents from county coroner's inquests, death certificates, and public information requests.
That review identified at least 39 fatal officer-involved shootings since 2012 in Montana, concentrated mainly in the state's urban areas.
In Montana, Division of Criminal Investigation Administrator Bryan Lockerby has for several years kept an unofficial tally of officer-involved shootings (including non-fatal incidents in which a firearm was discharged). His list is based primarily on those incidents investigated by DCI and media reports.
And while that information can help identify trends, Lockerby argues that news organizations' tracking of the issue to date does not include all of the necessary context to understand the issue.
"They have the accurate data (from) behind the scenes," Lockerby said, referring to the need for "specific information about alcohol, drugs (and) suicide by cop."
Regarding officer-involved shootings in Montana, Lockerby noted that nearly all of them were in response to a use of force by the suspect.
"We're fortunate in Montana for the quality of officers that we had," he said. "The investment that law enforcement officers put in their people to make the 3-o'clock decision when no one's around, to give them that guidance … we've put a lot of extra emphasis on de-escalation techniques."
Containing merely 15 percent of the state's population, Yellowstone County has accounted for 38 percent of the fatal shootings by officers identified by The Gazette. Billings police, with jurisdiction over 10 percent of the state's population, accounted for 33 percent of the statewide incidents.
Despite national attention over controversial officer-involved shootings of racial minorities in larger cities elsewhere in the country, Montana's incidents of officer-involved shootings appear less skewed along racial lines.
Native Americans in the state have been slightly more likely than whites to be shot and killed by officers since 2012, although the small overall numbers make it difficult to identify a consistent trend. Four out of those 40 victims have been identified on their death certificates as Native Americans, who make up an estimated 6.7 percent of Montana's population. During the same time-frame, 34 of those Montana victims were white, and one Hispanic man and one Filipino man have been shot and killed by law enforcement officers.
All but one of those Montanans shot and killed by officers were identified as men.
Nationally, black Americans are 2.5 times as likely as whites to be shot and killed in confrontations with law enforcement, according to the Post.
The details available on each officer-involved shooting vary. Clerks of District Court in several counties declined to provide documents from coroners' inquests, despite state law requiring counties to pay for recording, transcribing, and storing those documents.
In seven cases, a coroner's inquest has either not been held or the shooting was not under the state's jurisdiction.
Those inquests for which records were made available or covered by the media, however, reveal the vast majority of officer killings involved suspects later determined to be under the influence of alcohol or drugs. The most common substance identified in the victims' systems was methamphetamine.
Few incidents involved unarmed suspects, although the law enforcement definition of "armed" included everything from possessing high-powered rifles to vehicles, pellet guns to butter knives.
"I've personally noticed an increase in the level of violence, not only on the national level, but taking place in Montana," Lockerby said. "I feel that there's a correlation between our drug problem, mental health issues, substance abuse and these rising levels of violence. And these trends we're seeing validate that."