Before inmates assaulted a detention officer and dispatcher and then escaped the Big Horn County Detention Facility on Feb. 7, a call was placed to the sheriff's office reporting shots fired at a mobile home park in Hardin.
A deputy responded to the call, after which inmates lured the only on-duty detention officer into a cell, assaulted him and took his keys.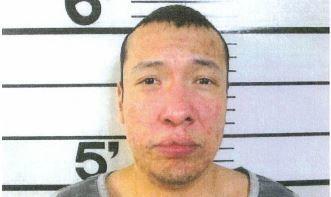 Those details about the escape that led Big Horn County to temporarily lose control of its jail are included in criminal complaints filed Thursday against two of the escapees, Anthony James Castro and Stephen Paddy Ryan Caplett.
Both men were arrested earlier this week in Billings.
The third escapee, Andrew Parham, remains at large.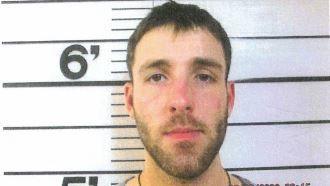 The complaint, filed in Big Horn County Justice Court, accuses Parham of calling a man named Robert Burgess earlier on the day of the escape and arranging for Burgess to pick up the escapees that night in the parking lot of a chiropractor's office across from the jail.
Burgess was arrested Wednesday in Hardin. He has been charged with felony obstruction of justice, said Deputy Big Horn County Attorney Randen Schappe. Charging documents describing the allegations against him had yet to be filed in Big Horn County District Court by Thursday afternoon.
The criminal complaint also describes how a fourth inmate, identified as Casey Leider, was allegedly involved in the escape. After the detention officer was handcuffed and his keys taken, Leider, Castro, Parham and Caplett moved into the dispatch room.
The dispatcher was assaulted and handcuffed, the Big Horn County Sheriff's Office said in an earlier press release. She was forced to open a sally port door for the inmates, the complaint states.
Parham, Castro and Caplett left. Leider returned to the jail and let out other inmates, some of whom joined him in covering jail cameras and destroying light fixtures, according to the complaint.
In order to regain control of the jail, help from the Yellowstone County Sheriff's Office and other law enforcement agencies was requested.
Describing his agency's involvement in securing the jail, Yellowstone County Sheriff Mike Linder said earlier this week that one inmate was separated from other inmates after they were placed on buses while searches of the prison and inmates were ongoing. Linder said the inmate had been instigating others and that he was taken to YCDF.
Linder did not identify that inmate, but a Casey Wallace Leider was booked into the Yellowstone County Detention Facility on Saturday.
Before inmates were moved onto the bus, the sheriff's office brought in members of a team specially trained to deal with prison situations. A flash-bang device was used to distract and disorient potential attackers as law enforcement entered the jail. At one point a barricade had to be removed, Linder, said. Inmates were compliant when ordered to submit, the sheriff said.
Both Linder and the Big Horn County Sheriff's Office said no law enforcement or inmates were injured during the retaking of the jail. 
For Castro, last Friday was not the first time he had escaped from Big Horn County custody. He had been charged in February 2019 with felony criminal endangerment for allegedly forcing someone from a moving vehicle.
In May 2019, Castro was furloughed by Big Horn County District Court in order to visit a hospitalized relative. The furlough required he return to the jail by 10 p.m. Castro did not return. He was later arrested and returned to the jail.
The day before the most recent escape, Castro pleaded guilty to misdemeanor assault for his involvement in a prison assault, Deputy County Attorney Randen Schoppe said. Leider was also allegedly involved in the assault.
Schoppe said that Leider and another inmate are facing felony charges for their participation in the assault. Charging documents describe how the inmate who was attacked was left with broken teeth and lacerations requiring stitches.
Castro and Caplett had both tried to flee Billings police before they were arrested Monday night and early Tuesday morning. 
In Castro's case, he ran from police after he was found off South 29th Street. Billings police said earlier this week they believed Caplett was in a vehicle involved in a pursuit late Monday night near the downtown area. The pursuit was terminated after the suspect vehicle drove toward oncoming traffic. That was around midnight. Caplett was later arrested after he was found as a passenger in another vehicle near South Billings Boulevard and I-90. 
Yellowstone County Attorney Scott Twito said that charges related to the men's escape from the Big Horn County jail would take precedence over any misdemeanor charges being considered in connection with their arrest in Yellowstone County.
Caplett was originally booked into the Big Horn County jail on charges of felony burglary and criminal mischief for allegedly kicking in a relative's door while they were out of town and stealing a TV in May 2019.
Parham was arrested and jailed in Hardin on a warrant related to charges in Delaware County, Oklahoma, dating back to a 2015. Parham had violated the conditions of a delayed sentencing agreement relating to multiple charges, including possession of meth, possession of meth with intent to distribute and possession of drug paraphernalia.
Law enforcement are continuing to investigate the circumstances of the escape. Parham has been described as a 25-year-old white male, 6-foot-4-inches tall, weighing 185 pounds with brown hair and brown eyes.
Both Caplett and Castro are facing one count of felony escape and one count of felony aggravated kidnapping, according to the criminal complaint. Aggravated kidnapping is punishable by a prison term of between two and 100 years and/or a fine of up to $50,000. Felony escape is punishable by a prison term of up to 20 years.