Jurors on Friday convicted a Billings man of deliberate homicide in a 2015 shooting in the Heights. 
Joseph Richard Polak II is charged with deliberate homicide. The jury trial before District Court Judge Rod Souza this week has been his second in the case, after the Montana Supreme Court ordered a new trial based on wrongly excluded evidence.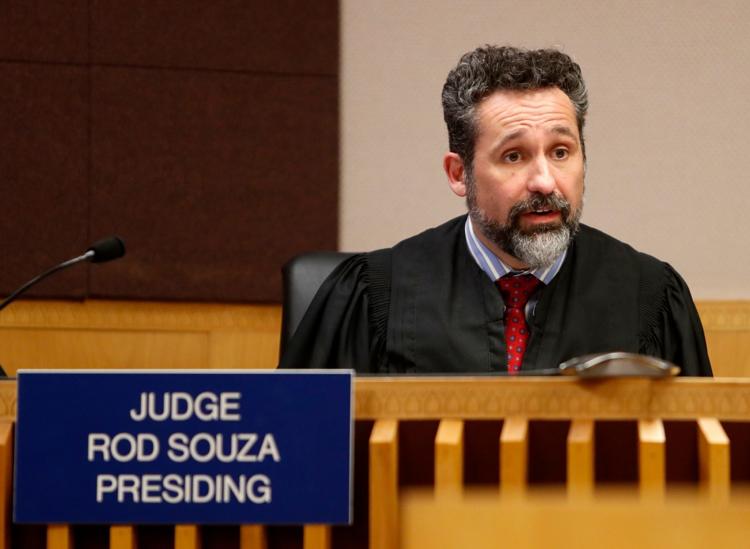 Polak, 36, had admitted to fatally shooting Scott Hofferber, 29, on April 28, 2015, but maintained he did so in self-defense.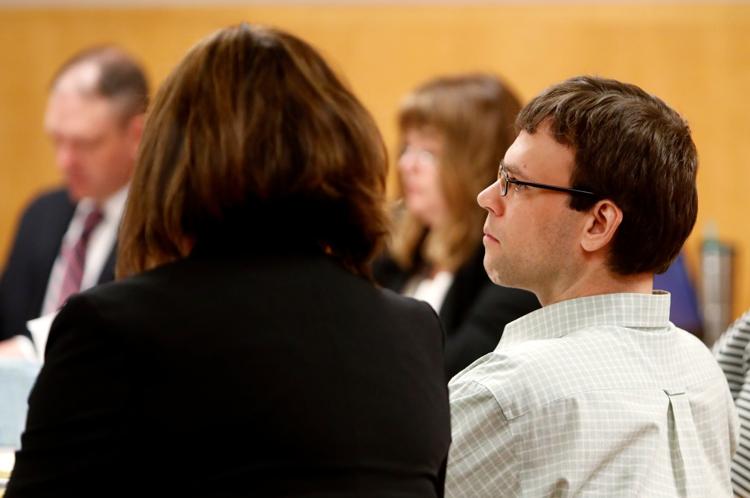 In closing arguments, defense attorney Jami Rebsom called Hofferber a "meth-crazed maniac wielding a weapon." Hofferber had a nail puller in his hand when Polak shot him. 
Rebsom underscored statements made to police by Andrea Sattler, the state's key witness, that Polak likely shot Hofferber because he was scared, and that Hofferber initiated the confrontation. Sattler was the only one to witness the shooting. 
"Honestly, Scotty was the one calling this on," Sattler told investigators earlier in the case.
The defense attorney noted that half the methamphetamine in Hofferber's system that night could have been enough to cause irrational thoughts, paranoia, aggression or violent behavior, citing testimony from Thomas Bennett, a pathologist formerly active in Montana.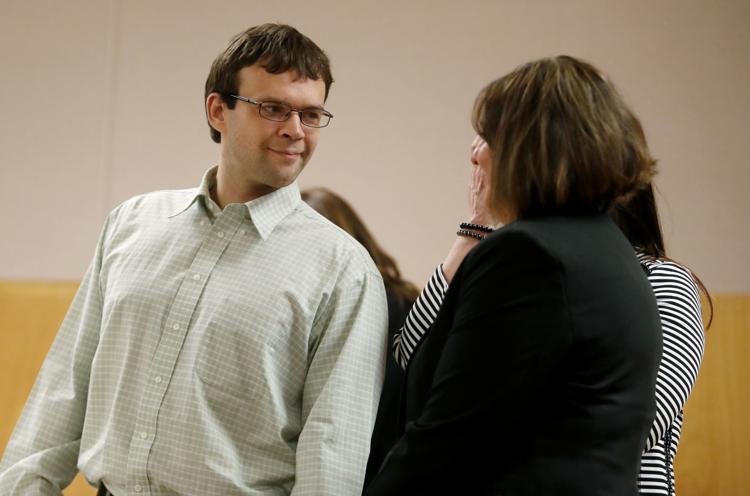 The 2:30 a.m. shooting took place after a brief confrontation between Polak and Hofferber, in which Hofferber had extended his hand toward Polak while holding a nail puller.
Polak has said Hofferber stated, "You're going to bleed, (expletive)," while Sattler said she heard, "You're going to need this."
Polak then stepped backward, drew a handgun from his waistband and shot Hofferber in the chest. 
Afterward, Polak got into the car of his friend, who'd driven him there, and told him to "go, go, go."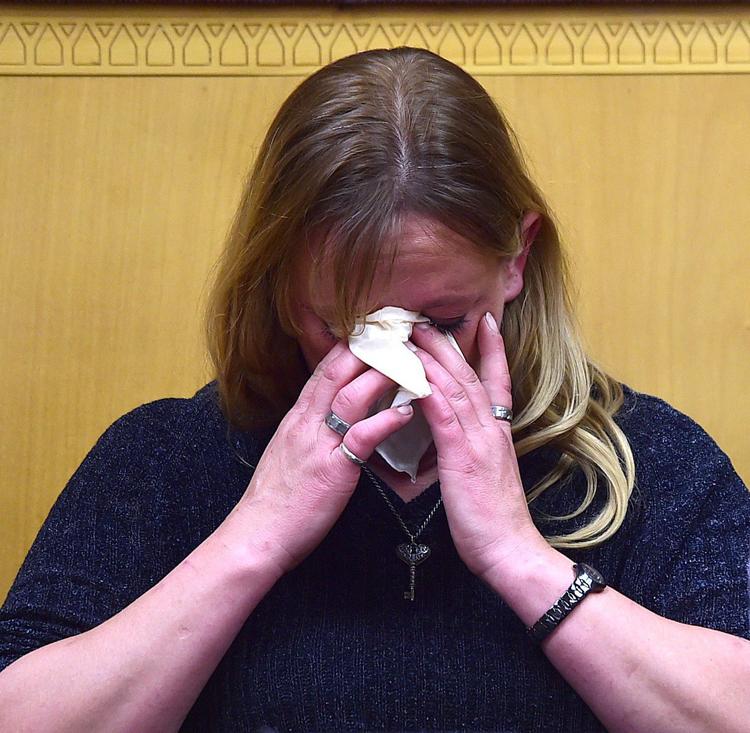 "If Mr. Polak had planned any trouble, or thought there might be any kind of problem, don't you think Zach would have gotten out of the car with him, to make sure he was OK?" Rebsom asked jurors. "It wasn't going to be a big deal."
Zach Lozier, who was driving Polak, had been friends with him for years, Rebsom said.
But prosecutors said the facts don't support a self-defense claim. Ed Zink, deputy chief of criminal litigation for the Yellowstone County Attorney's Office, said it was probably true that Hofferber wanted to fight Polak that night, but the threat wasn't high enough for Polak to shoot.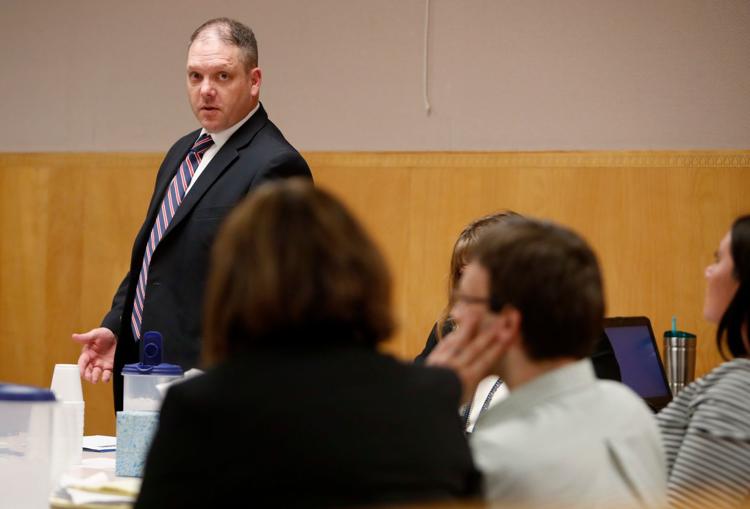 "Scared is not enough," Zink said. "Scared you're going to lose a fistfight, or get beat up, or 'get your ass beat,' is not the standard. It is not enough reason under Montana law to pull a gun and shoot someone."
During the confrontation between the two men, which Polak estimated lasted four or five seconds, Polak testified that Hofferber told him, "go ahead," before Polak shot him.
Zink says this showed there was a pause, characterizing the situation as two men squaring off, and not the rushed reaction Polak had described when he told jurors he didn't have time to aim properly. The bullet Polak fired hit Hofferber in his chest. 
The gun used to kill Hofferber was never recovered. Polak testified he had "no idea" where it was now, and that he had left it at the home in the Heights where he was renting a room.
"There were other people living there," Polak said. Polak testified he'd bought the Glock 36 handgun the month before at a garage sale for $400 to use for protection.
Zink said Polak's actions after the shooting didn't support his self-defense claim, noting his phone "went dark" after the shooting, even though he'd used it roughly every 15 minutes for the 24 hours leading up to the shooting, police said. In addition, Polak relied on friends to drive him around town in the two days before he was arrested rather than drive his own car, which he'd driven the day before. 
Zink also highlighted new facts Polak testified to this week that he did not mention at his first trial, including that Hofferber had the nail puller in a raised position and that he saw Hofferber upright and walking after being shot.
Polak also said this week that he'd walked up to Hofferber and Sattler while eating a hamburger, and that he'd dropped the burger at some point before shooting. But the crime scene photos didn't show a burger.
"Don't you think that sometime this week, if there was a half-eaten burger dropped anywhere on this scene you wouldn't have been beaten over the head with it by defense counsel?" Zink asked the jury.
Attorneys were barred from telling jurors this was Polak's second trial because it could have prejudiced them. 
The judge in Polak's first trial had excluded testimony about a glass pipe with meth residue that police found among Sattler's belongings immediately after the shooting. The Montana Supreme Court ruled the pipe was admissible because the defense could use it to challenge Sattler's memory of the events and her truthfulness in saying she had not been high that night.
Friends and family of both Polak and Hofferber sat in on the trial and both sides were admonished not to comment on witness testimony from the gallery. 
Along with Zink, Deputy Yellowstone County Attorney Ann-Marie McKittrick is trying the case. Rebsom, Polak's defense attorney, is from Livingston.