Editor's note: This story contains graphic details that may be disturbing for some readers. 
---
One of the most contested points in the lawsuit involving former Miles City athletic trainer James Jensen is determining when school administrators learned that Jensen was sexually molesting students.
The lawsuit was filed in fall 2018 on behalf of 32 student athletes who say they were sexually abused repeatedly by Jensen during his 25-year tenure at the school.  
The suit names Jensen, Custer County District High School and the Miles City Unified School District as defendants.
Last week, attorneys for the school district filed a motion seeking two counts in the suit be dismissed.
One of those counts claims the district was negligent in not reporting to state officials their concerns about Jensen inappropriately touching boys.
The district claims school officials knew nothing at the time about allegations of sexual contact.
In response, attorneys for the victims filed a brief Friday in Custer County District Court that includes recent testimony from a former coach and a school administrator who say they were aware of reports of Jensen's sexually inappropriate interactions with students.
Former wrestling coach Jack Raymond said he had witnessed Jensen "place his hands under a student's shorts" during a massage. Another official, vice principal Jack Regan, took a call from a concerned parent who complained of Jensen making "inappropriate contact with male students." The official said he understood "inappropriate" to mean "touching parts of the body that are private and shouldn't be touched by somebody else."
During his long tenure at the school, Jensen developed what he called "The Program," a system he used to groom students with promises to boost their athletic abilities with treatments that included him masturbating the boys, according to the lawsuit. Those "treatments" also included oral sex and occurred both in a private office at the school and in Jensen's home, the suit claims.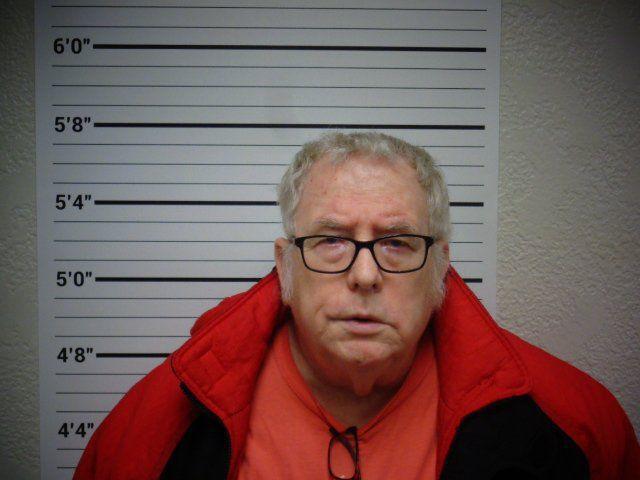 In a related federal charge Jensen pleaded guilty to earlier this week, he acknowledged the number of his victims could reach into the hundreds. Separately, Jensen has been charged by the state for possessing pornographic images of boys as young as age 9.
School district response
In a statement to The Billings Gazette Friday, Jeana Lervick, an attorney representing the defendants in the lawsuit, said the district will respond more fully to the filing in the future.
"However, after brief review it is clear that the story told by plaintiffs' counsel is simply not what the facts show," according to the statement from the district. "Testimony is mischaracterized and law misstated. But regardless, at this stage of litigation these motions are to be based in law. And counsel's brief cannot mask the fact that they simply have no legal basis for those claims.
"School districts have many capabilities and take many steps to protect children on a daily basis, but without hindsight or a crystal ball, it is not appropriate or even possible for schools to do what plaintiffs' counsel claims the School District should have guessed," she said.
The '97 memo
On Dec. 15, 1997, four school officials met to agree on a memo to Jensen outlining how he should be supervised in the future regarding his contact with students.
The school district contends that memo addressed only concerns about Jensen's professional qualifications as an athletic trainer. Jensen, although he had no specific training or qualifications, worked as an athletic trainer for the district beginning as a volunteer in the 1970s and later as a paid employee until as late as 1998, according to court documents.
But, school officials did suspect Jensen was acting sexually inappropriately when they wrote the 1997 memo, according to the sworn deposition of Regan. That deposition was among several depositions sworn by school officials and included in the brief filed Friday by attorneys for victims in the suit.
In his deposition, Regan testified the 1997 memo was prompted by a call from someone reporting "that there was some inappropriateness going on with Mr. Jensen and male students."
When asked what he understood "inappropriate" to mean, Regan testified he felt it was "of a sexual nature."
Regan added that he knew who the caller was and that he did not document the complaint, but that within minutes he related the parent's complaint to the school's activities director, Ted Schreiber, and to principal Fred Anderson.
But he did not report it to the state Department of Public Health and Human Services, as required by law, and he did not file a report of suspected abuse as required by school policy, according to the victims' Friday filing.
Strict supervision
The 1997 memo was written by school district superintendent Bob Richards three days after the parent's complaint to Regan. The memo outlined several directives requiring that Jensen have direct supervision, not be alone with students, not give "body rub downs" unless there was a third person present, and not have students to his house or spend the night at his house.
Four school officials including Richards, Regan, Schreiber and Anderson, signed the memo and presented it to Jensen. Jensen also signed it and then "left the office in a huff," Richards testified.
"However, none of the administrators took any affirmative action to ensure that the directives were followed by Jensen," the Friday filing states. "None of the administrators recall informing the coaches, teachers, parents or students of the directives to ensure they were carried out."
Lervick, the school district attorney, told The Billings Gazette recently that shortly after the memo was signed, Jensen simply quit coming to school. Jensen's contract as a trainer was not renewed for the following year, she said.
Although Lervick said Jensen was gone after the '97 memo, Jensen continued to be paid by the district until at least April of 1998, the lawsuit says. Jensen also appears in various newspaper articles about the school's athletic programs in January, February, March and as late as September 1998. 
One news article in March 1998 described Jensen recruiting students to earn a letter as assistant athletic trainers. 
A Sept. 10, 1998, article from the Miles City Star details a meeting in which the school board voted unanimously to hire a certified athletic trainer and describes the "recent vacancy" by Jensen, who was not certified.
But, because no one outside the administration and Jensen knew about the memo, Jensen simply told students he had retired to spend more time developing his "program" and continued to give them the inappropriate "treatments" at his home, the victims' lawsuit alleges.
"The district conducted no investigation whatsoever into Jensen's conduct," the lawsuit alleges. "The complaining parent was not contacted about the allegations. In fact, no coaches, parents, students or faculty were contacted about the allegations."
One of the 32 victims in the suit said he was sexually assaulted by Jensen "approximately 100 times" after the December 1997 memo was issued.
"Had the district acted responsibly and in accordance with the law, I wouldn't have been abused for another year and a half," the victim states in the suit's latest brief. "I would have hopefully been interviewed by law enforcement, along with dozens of other students, and Jensen would have been imprisoned. I could have started getting counseling 20 years ago instead of now."
Another one of the victims told The Gazette Friday that he received a hernia check from Jensen — who wasn't trained or qualified to give the exams — during the school's annual sports physicals in May 1998. 
He said he saw Jensen participating in athletic practices and in the school locker room as late as the beginning of the fall 1998 football season. 
The victim also said he continued, at Jensen's invitation and encouragement, to get "treatments" at Jensen's home until into the year 2000. He said every one of those visits included sexual molestation. 
By then, Jensen knew his "Program" was doomed, the man said. The Gazette has a policy of not naming the victims of sex crimes. The Gazette knows the man's name and has verified his identity with his attorney.
"Jensen was not even keeping up the facade of the program by that point," the man said. "It got really weird then. He got bolder in what he was doing to us kids. There was no program, he was just trying to hook up with boys." 
Coach saw abuse
Raymond testified under oath that he had seen Jensen touching a student sexually during a massage, the Friday filing states.
He said that touch included Jensen "placing his hands under a student's shorts" and Jensen "massaging a student's buttocks."
One of Jensen's victims testified Raymond asked him if he was still going to Jensen's home after hours to participate in "the program."
The student said he told Raymond he and another student had quit Jensen's "program" "because it's f***** up what's going on over there."
The coach said he was aware of rumors among students and coaches of Jensen's "inappropriate contact with students."
The administration "should have got on it a lot quicker," Raymond said in his deposition.