In line with increasing rates of drug and alcohol abuse, sober living houses are picking up steam in Billings, with five new homes opening up in the past year alone.
Sober living houses are transitional homes where people fighting addiction can live communally, often with supportive programming. They're designed for temporary stays, anywhere from six to 18 months, before people live independently. Many entering sober living have recently completed residential treatment or a pre-release program.
There's often a waitlist for the homes, as demand has increased in recent years, along with drug- and alcohol-related crimes. Felony drug possession charges in Yellowstone County went from 198 in 2012 to 546 in 2016. One in 10 Montanans abuses alcohol or drugs, according to a recent report by the attorney general's office, which calls the state's growing substance abuse problem an "epidemic."
In Billings, some form of sober living has existed as early as 1986, when Clapham House, a sober home for men leaving prison, opened. Rimrock opened its first of two homes in 2004, and private organizations have followed the trend, with Ignatia's House opening four homes in the past year, and Community Support Project opening its first in the past few months.
Coralee Goni, who manages sober living at Rimrock Foundation, said she knows of more groups working to open houses in Billings.
"There are so few options out there, and sober living houses fill up so fast," Goni said.
The sober housing shortage is worse for women, she said. At Hannah's House, a women's sober living home run by South Side nonprofit CLDI, 78 women applied last year for just four openings. The program at Hannah House is geared toward women working to reunite with their children. Children can live at the home with their mothers as long as a state social worker approves.
Billings has at least 114 beds in 16 sober living homes spread throughout Billings, many on the South Side.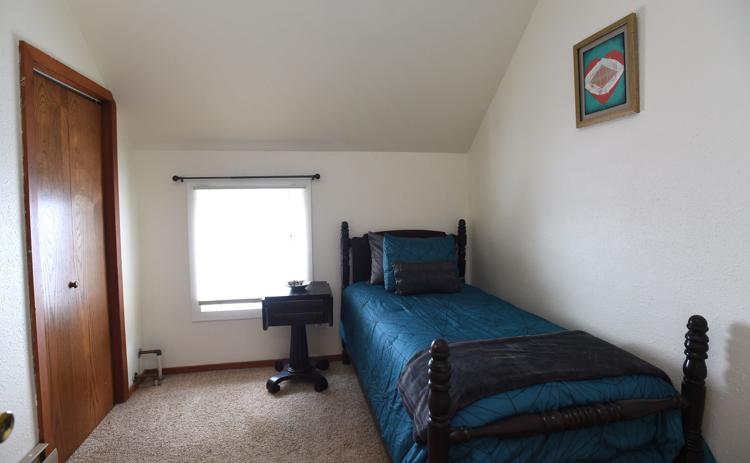 House rules
The houses all operate differently. Some have a Christian focus and some do not. Some have unpaid, live-in managers — and sometimes those managers' spouses and children stay with them — while others are staffed with paid house directors who do not live on-site.
All have strict rules for residents, which usually include a nightly curfew and requirements that residents obtain jobs and attend Alcoholics Anonymous or Narcotics Anonymous meetings.
"It's not just a get-out-of prison house or a flophouse or a place to lay your head," said Richard Todd, who runs Ignatia's House.
Rachel Leslie, who manages Hannah House, said the women who live there typically haven't had much structure in their lives and so programming and rules are necessary. The house connects women with legal, educational and job search services, and mandates a weekly house meeting, meal and Bible study.
Because the homes are structured as programs and not boarding facilities, the residents do not enjoy standard tenant rights. At most of the homes, residents sign an agreement upon move-in that says house managers can search their rooms if deemed necessary, and that drug or alcohol use can result in immediate termination from the program. A standard 30-day eviction notice is not given.
But house managers say the rules are necessary to maintain a sober house, and that relapses are considered on a case-by-case basis. For instance, most house managers will meet with the person who has relapsed and try to determine whether they are able to regain their sobriety and remain in the house without compromising others' sobriety.
But if someone is kicked out, it can happen in as little as a day.
"There's a real thin line between helping and enabling, and we are definitely not Ignatia's House of Enabling," said program director Richard Todd.
Lack of regulation
The facilities have created problems in other cities in the U.S. In New York, for example, one sober living facility required residents to relapse in order to retain their bed. That's because the manager of the facility received kickbacks for referring residents to a certain treatment center. Similar abuses in Florida led to 32 arrests there, the Sun-Sentinel reported in August.
In Los Angeles, neighbors complained that the houses were a public nuisance, with overcrowded homes, added noise and traffic and drug paraphernalia left in the area.
Spurred by such problems, other states have attempted to regulate the homes.
Massachusetts has regulated sober homes for a year now, and while obtaining a state certification is still optional there, no state agency or contracted organization can make referrals to non-certified sober homes in Massachusetts.
In Pennsylvania, lawmakers are currently considering a bill that would assign oversight of sober homes to the Department of Drug and Alcohol Programs.
But in Montana, no such regulation or certification exists. Sober homes do not receive money from the state, and they are treated as private residences by the city, so are not subject to regulation by the Department of Public Health and Human Services as public accommodations.
One local resident, Catherine Card, is concerned about the lack of regulation and has been raising the issue at neighborhood task force meetings and with the sober homeowners themselves.
Card, a pastor, lives on the South Side near many of the homes. Her concern is that the lack of oversight could put already vulnerable people in situations where they have little recourse to address problems.
"My concern is although some may be well-meaning in offering housing to people coming out of treatment or prison, the owners of these houses have the upper hand over the residents," she said.
Card is also concerned about a potential conflict of interest at the city's newest home, which is next door to Card's home.
Community Support Project LLC opened a home for men in September. Lisa and John Noteboom, co-owners of the home, are the parents of Coralee Goni, the Rimrock employee who manages sober living. Goni has no involvement in the operation.
Rimrock has referred patients who've completed treatment to the home run by Community Support Project.
But Goni says that's simply due to the shortage of sober housing in Billings, and that referrals to her parents' home are no different from or more frequent than referrals to other homes.
The new wave of sober homes opening isn't about business, Goni said, but about answering a growing demand.
"Different people are seeing this need and seeing an opportunity to help," Goni said.
Sign up for our Crime & Courts newsletter
Get the latest in local public safety news with this weekly email.