Illicit massage parlors have been a part of the Billings landscape since the FBI agent who polices them was a kid. Special Agent Brandon Walter grew up in town, heard the jokes, and for decades has seen the community tolerate what he now knows is an exploitative enterprise.
"The culture has decided that these women are prostitutes and hookers, and it's a thing that guys giggle about at the water cooler, rather than take it seriously that this is probably someone that was victimized at some point in their life," he said.
Inside the parlors, women in their 30s, 40s, 50s, 60s and even 70s sell sex — day or night — to the men who buy it, according to Walter. They live on site, rarely leave the building and are typically made to give half of their earnings to the business owners.
Ensnared in the industry years ago, the shock of their work has long since worn off.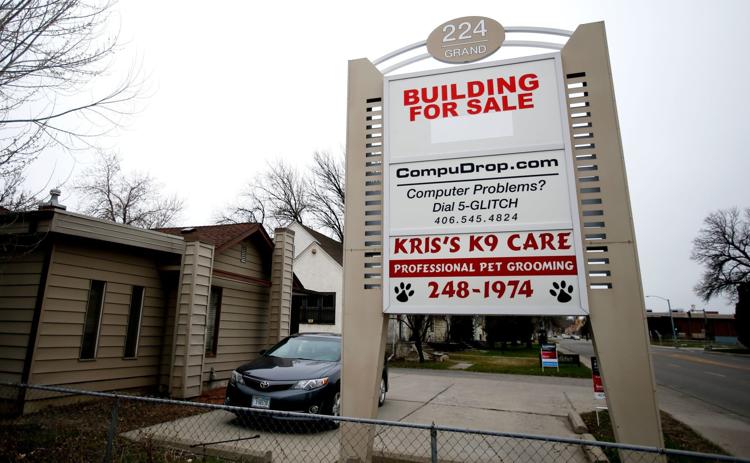 Billings now has 13 massage parlors that often serve as fronts for commercial sex, according to the FBI. That number dwarfs the problem in other Montana cities, which have at most three, the agency says.
The parlors are characterized by extended business hours, covered windows and neon "open" signs, Walter said. Some advertise for parking in the back of the business. Giant, block-lettered "SPA" signs posted in the window are also characteristic of the parlors, according to Walter. 
The services offered range from a traditional massage to assisted masturbation to intercourse. Prices start at $40 per half hour and $60 per hour, and increase from there based on what's being bought. Oral sex might be $140, the FBI says. Intercourse would be $200 or more.
"Nobody aspires to this," Walter said, of the women. "Nobody thought that this would be a great life choice. It's just that they, at some point, didn't have any other choices."
Walter is a member of the Yellowstone County Area Human Trafficking Task Force, which has zeroed in on massage parlors amid broader efforts to combat trafficking locally.
Task force members have cheered the recent bust of two Billings parlors, King Spa and A Spa, under a federal indictment against their owner, Scot Petrie. The bust decreased the FBI's tally of illicit massage businesses in Billings from 15 to 13.
A Billings man has been indicted on federal charges he coerced women to provide commercial sex in two Billings spas and took half the proceeds…
"Not all prostitutes are trafficking victims," said task force co-chair Stephanie Baucus. "But I can tell you that in these illicit massage parlors, all of the cases that I'm aware of involve trafficking victims."
'A choice of last resort'
Most of the women who work in the parlors are from China or South Korea, with a lesser portion from Thailand and Vietnam, according to Polaris.
Women are lured into the work in a variety of ways. Traffickers post Mandarin and Korean language recruitment ads overseas for massage therapy jobs in the U.S., describing the work as lucrative and the massage parlor business model as providing a built-in family, according to Polaris. The ads promise an easy start, saying plane tickets, visas, transportation and housing will all be provided.
Others arrive in the U.S. as wives of American service members or as "mail order brides," according to Walter. If those relationships disintegrate, the women are stranded, financially in need and limited in their English proficiency. They might then get recruited through word of mouth, or might seek out the people locally who are most familiar to them, within what Walter describes as tight-knit Asian communities.
"So they find themselves going back to the Korean community, or the Chinese community, and that's how they make these connections with the massage parlors," Walter said. "And it's sort of a choice of last resort for them."
Walter thinks Billings has tolerated the massage parlors because people don't understand that human trafficking can look more nuanced than what's commonly pictured.
"There's this idea that a gun is being held to the head," Walter said. "That's the exception. It's more of this psychological kidnapping that happens."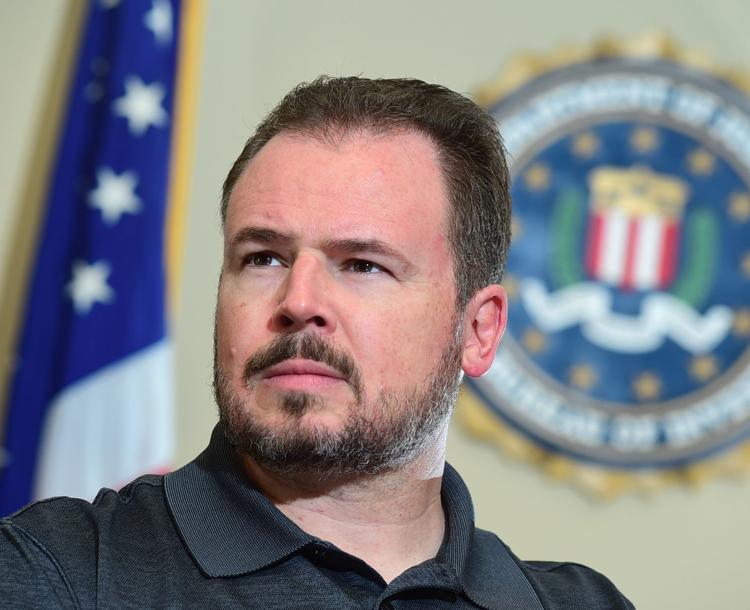 In general, the women in the Billings parlors have what Walter calls "reduced vulnerabilities." They might have gained legal status, perhaps through a marriage to a john, but later divorced. They might have paid down their debts for being smuggled into the country. And their English proficiency has likely improved.
You have free articles remaining.
Walter said the women are often aware that working in massage parlors in Montana could entail sex work but come here anyway for lack of a better option. Many lack a clean work history in the U.S., sufficient English skills or the know-how to search for a legitimate job with a livable wage.
"This may be the only way they think they can survive," said Penny Ronning, co-chair of the local task force.
In addition to the reduced vulnerabilities, Walter said the age of the women in the Billings parlors sets them apart from the rest of the industry, on average.
The women here can no longer compete with younger women in more populous cities, Walter said.
"The only life that they have known in L.A. is doing this, and now that they can't make money in L.A., they're coming to Montana," Walter said.
The parlors are careful to keep women isolated, Walter said. When they're in Billings, they live on site and rarely leave. When they leave for another city or another state, they're typically moved at night, Ronning said, citing FBI information and observations from neighboring businesses.
Moving the women is another control mechanism: Without a permanent residence, it's harder to make social connections that could interrupt their work, such as a friend who might call the trafficking hotline, or a customer who's interested in marrying the woman, Walter said.
The johns
According to Walter, the men who visit the parlors are travelers and locals, and run "the entire gamut of society," from "19-year-old boys living in their parents' basement" to wealthy local business owners. While it's unclear whether the businesses have accepted female customers, Walter said that would be rare, and he's seen only men frequenting the businesses.
When questioned by Walter after visiting a parlor, some johns tell him they asked the woman they paid to see whether she liked her job. But Walter never expects to hear a woman tell her customer that she's kept inside all day, that she gives half her money to the house, or that she's only doing the work because she has no other options.
"[The johns] want a specific answer so they don't have to feel guilty about the act they're committing," Walter said.
Tough cases
But while the FBI and others in law enforcement are well aware of the parlor problem, they face an uphill battle.
Walter is the only law enforcement officer in Montana who works full-time on human trafficking. And with nearly 20,000 ads for commercial sex in Billings in one year, including trafficking of minors, he's got his hands full.
"It takes a lot of time and effort to do any of these cases, and we're beginning to work on the parlors also," Walter said.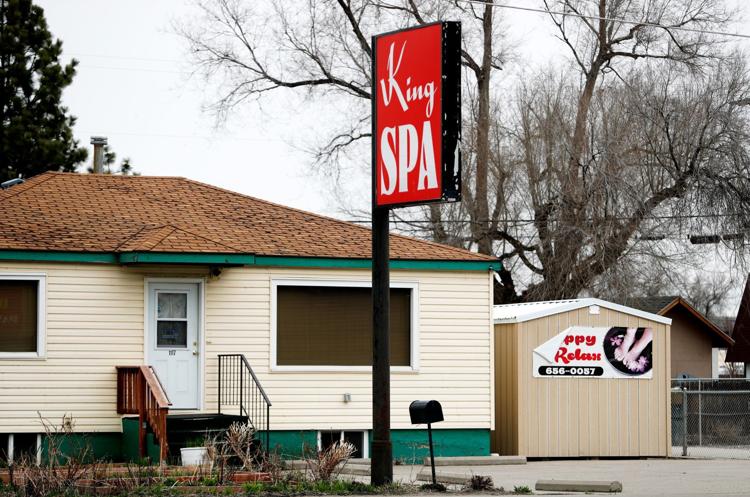 Local law enforcement doesn't play a big role in trafficking investigations in Yellowstone County, according to Lt. Brandon Wooley with the Billings Police Department. No position at the department is assigned to trafficking, and they refer follow-up on any suspicious calls to the FBI.
This year, lawmakers approved funding for two agents with the state Division of Criminal Investigation to start working full-time on trafficking cases.
But even with more resources, massage parlor cases are difficult to build.
"Those cases are complex, they're hard to work, they require extensive surveillance, time and manpower if they're going to be investigated," said Bryan Lockerby, administrator of DCI.
Walter said that if he could get one point across to the people of Billings, it's that the women in the parlors are not there because they want to be.
"Many of them are emotional and upset when we are there, because they're highly embarrassed," Walter said. "And that embarrassment for me confirms that this is not a choice that they are willingly making."