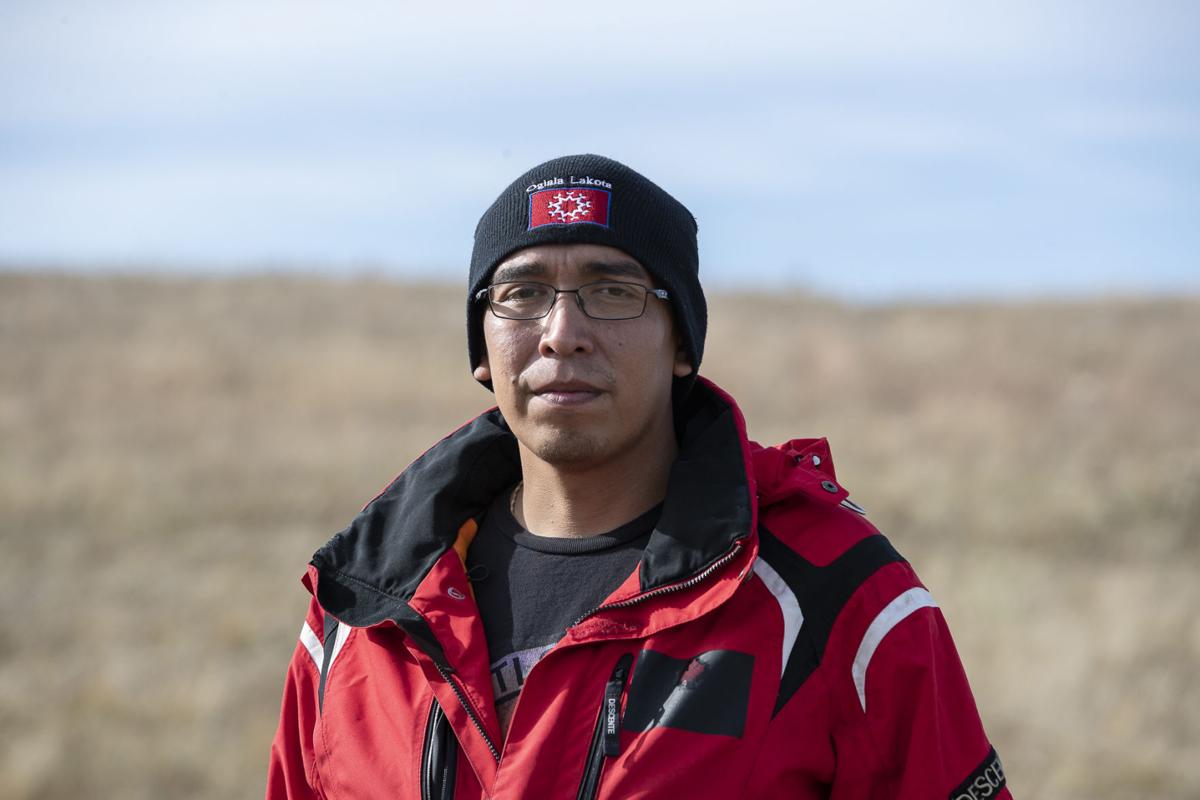 RAPID CITY, S.D. — The president of the Oglala Sioux Tribe was arrested Saturday night in Rapid City after allegedly refusing to leave a bar after being asked to do so and fighting with private security guards.
The arrest occurred the weekend after Julian Bear Runner lost his re-election bid by a large margin. Former state lawmaker Kevin Killer earned nearly 70% of the vote, according to unofficial results.
Someone from the Cheers Sports Bar on North Lacrosse street called 911 around 10:30 p.m. to report that an unwanted person — later identified as Bear Runner — was fighting with private security, according to police spokesman Brendyn Medina. The business requested that Bear Runner be cited for trespassing after causing a disturbance and not leaving after being told to do so.
Officers arrived to find that security guards had detained and made a citizen's arrest of Bear Runner for failing to vacate, Medina said
"We were in the process of finding a better way to resolve the situation without an arrest" but Bear Runner's "lack of cooperation did not make that possible" so officers arrested him and brought him to the Pennington County Jail, Medina said. "While we would always prefer to resolve issues through the services at the Care Campus, his combative and uncooperative behavior against security and law enforcement were factors the that had to be considered in the resolution of this incident."
Police reports show that officers were not told where or how Bear Runner became intoxicated, Medina said about whether the bar will be investigated for possibly knowingly over serving Bear Runner.  
Photos and videos posted to social media show Bear Runner inside the bar and later lying on the ground outside the bar with law enforcement. Bear Runner — who has backed or ordered mask mandates, lockdowns, travel restrictions and other measures to prevent the coronavirus from spreading — was not wearing a mask while in close contact with others.
Bear Runner, 35, was booked into the jail for failure to vacate at 11:28 p.m., according to the jail's website. He was released without bond some time before 9 a.m. on Sunday.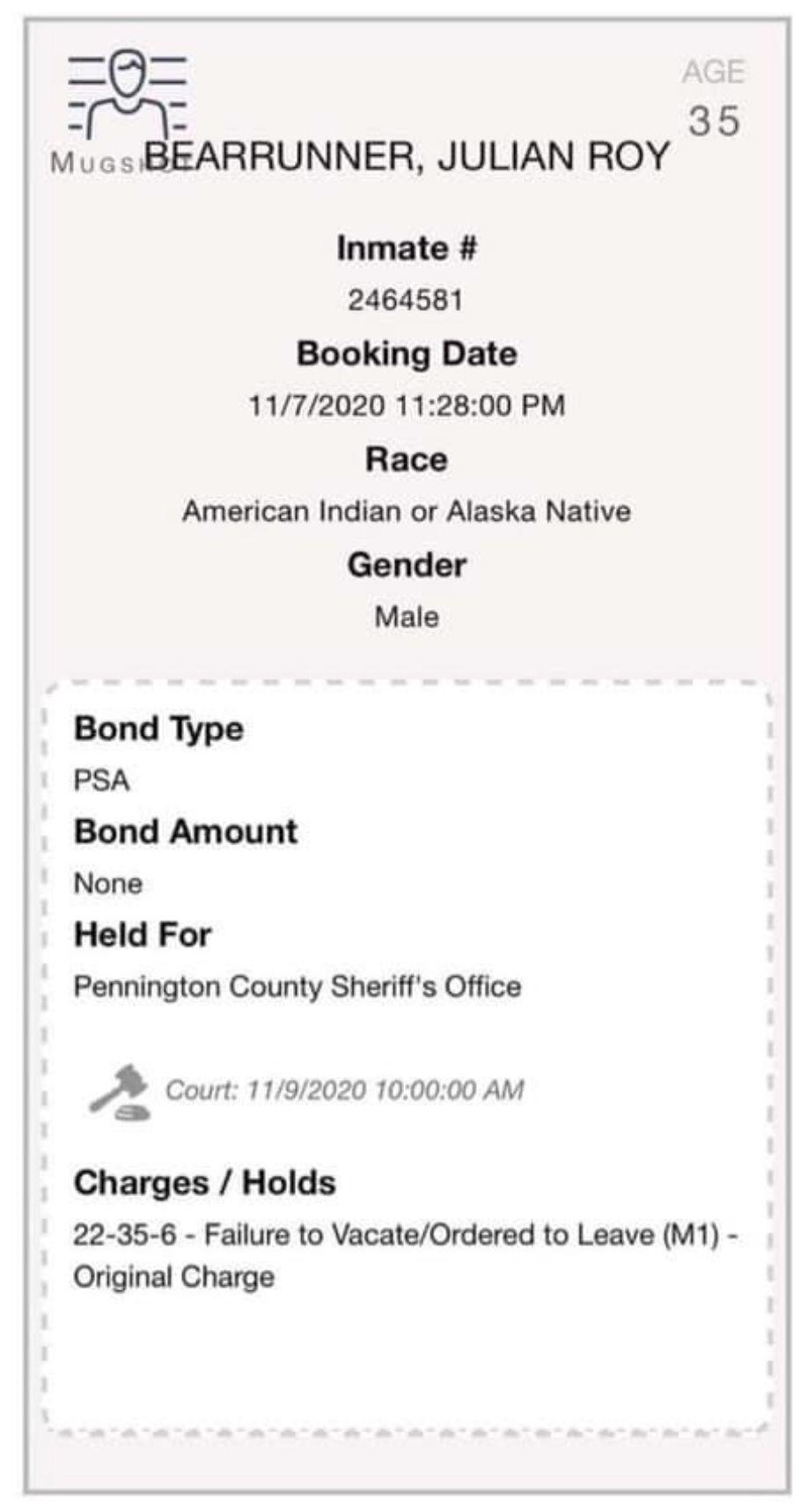 Bear Runner does not yet have a case number or court date, according to the clerk's office. Prosecutors have yet to review police reports and determine whether they will file charges, according to Pennington County State's Attorney Mark Vargo.
The Oglala Sioux president was not in his office as of 10 a.m. Monday but may arrive in the afternoon, an office staff member told the Journal.
Bear Runner was charged in tribal court in May with driving while intoxicated and making a verbal assault. The charges have yet to be resolved, according to the tribe's attorney general.
He was suspended for 30 days in July after some council members were upset they couldn't reach him after he issued a 72-hour coronavirus lockdown. Bear Runner was then put on an unpaid suspension but survived an impeachment hearing after being accused of having inappropriate sexual contact with a teen.
Killer will take over presidential duties on Dec. 4. ​